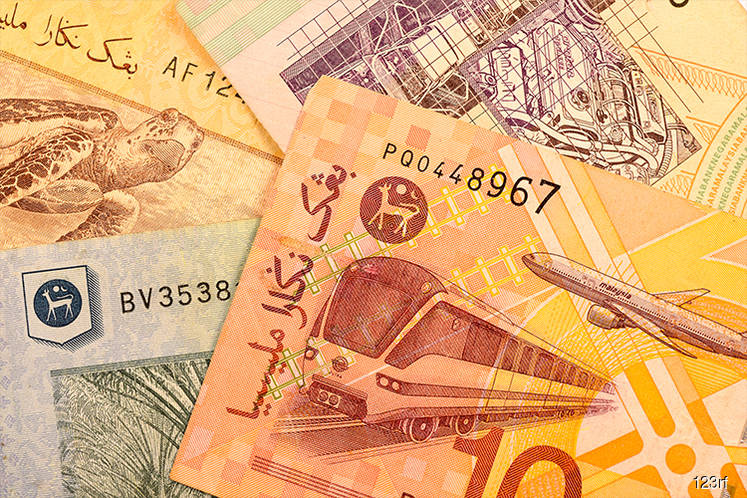 KUALA LUMPUR (July 3): AmBank Group Research expects the ringgit (MYR) to trade between its support level of 4.0282 and 4.0332 while the resistance is pegged at 4.0458 and 4.0523.
In his AmBankFXDaily note today, AmBank group chief economist and head of research Dr Anthony Dass said the MYR fell slightly by 0.02% to 4.0392 partly due to stronger dollar.
He said the KLCI fell 0.4% to 1,685.05 with a net foreign outflow of RM96.9 million.
"Meanwhile, the 5-, 7- and 10-year Malaysian Government Securities yields remained unchanged at 3.860%, 4.060% and 4.210%, respectively.
"Crude oil prices stayed mix with WTI unchanged at US$74.15/barrel and Brent fell 2.7% to US$77.33/barrel following higher oil output from OPEC and its allies.
"The MYR strengthened against the regional currencies – the Singapore dollar by 0.2% to 2.9560, peso by 0.01% to 13.2185, the rupiah by 0.4% to 3562.54 and baht by 0.4% at 8.2117. The CDS rose 3.11% to 110.91," he said.