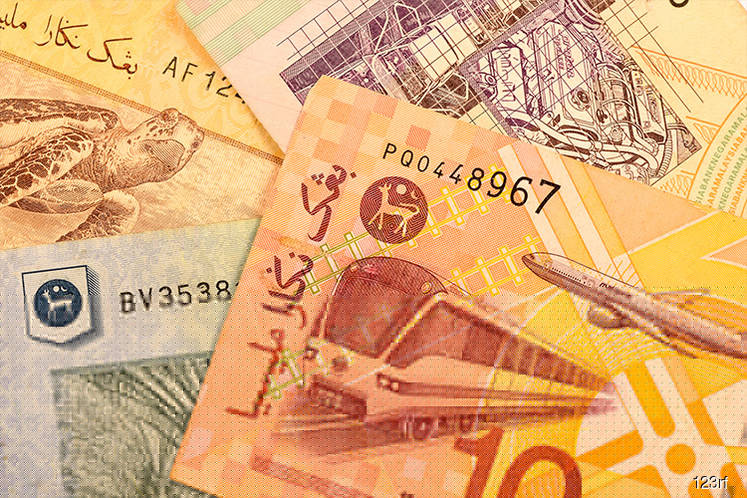 KUALA LUMPUR (July 5): Ambank Group Research expects the ringgit (MYR) to hover between its support level of 4.0212 and 4.0302 while the resistance is pegged at 4.0503 and 4.0649.
In his AmBankFXDaily note today, AmBank group chief economist and head of research Dr Anthony Dass said the MYR rose 0.1% to 4.0465 against the dollar.
He said the KLCI gained 0.48% to 1688.45 despite registering a net foreign outflow of RM45.1 million.
"Meanwhile there were strong flows across the 5-,7-, and 10-year Malaysian Government Securities yields which fell by 3.5 basis points (bps) to 3.825%, 1.5bps to 4.045% and 4.165% respectively.
"Meanwhile, both the crude oil price i.e. WTI and Brent rose 0.1% to US$74.22/barrels and 0.6% to US$78.24/barrel as API recorded a decline in inventory for the third consecutive week by 4.5 million from a contraction of 9.2 million in the previous week.
"MYR was mixed against its peers, appreciating against baht and peso by 0.1% to 8.196 and 0.1% to 13.1984 respectively while depreciating against Singapore dollar by 0.1% to 2.9648 and rupiah by 0.2% to 3549.36. The CDS fell 3.3% to 106.30," he said.