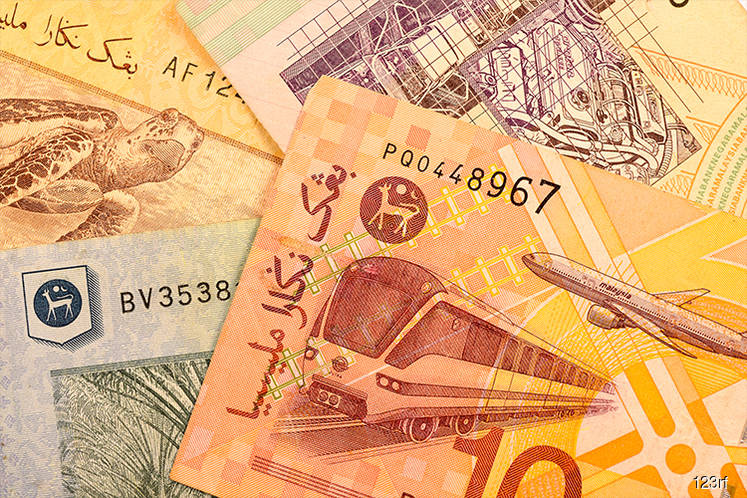 KUALA LUMPUR (June 18): AmBank Group Research expects the ringgit (MYR) to trade between its support levels of 3.9699 and 3.9772 while our resistance is pegged at 3.9950 and 4.0068.
In his AmBank FXDaily note today, AmBank group chief economost and head of research DR Anthony Dass said the MYR rose 0.2% to 3.9848 against the US Dollar (USD) on Thursday.
He said the market was closed for Eid holiday on Friday. Crude oil namely WTI and Brent fell 2.7% to US$65.06/barrel and 3.3% to US$73.44/barrel respectively following speculations that OPEC members i.e. Saudi and Russia plan to increase their output during the upcoming OPEC meeting later this week.
"The 7- and 10-year Malaysian Government Securities yields dropped by 1.0 basis point to 4.060% and 4.230% respectively while the 5-year MGS stayed at 3.870%.
"The KLCI fell 0.1% to 1,761.78 with a net foreign outflow amounting RM402.2 million.
"The MYR strengthened against regional currencies i.e. Singapore dollar by 0.9% to 2.9584, peso by 0.4% to 13.3861 and baht by 1.5% to 8.1979 but weakened against rupiah by 0.1% to 3,496.01. The 5 year CDS fell 0.7% to 96.66," he said.