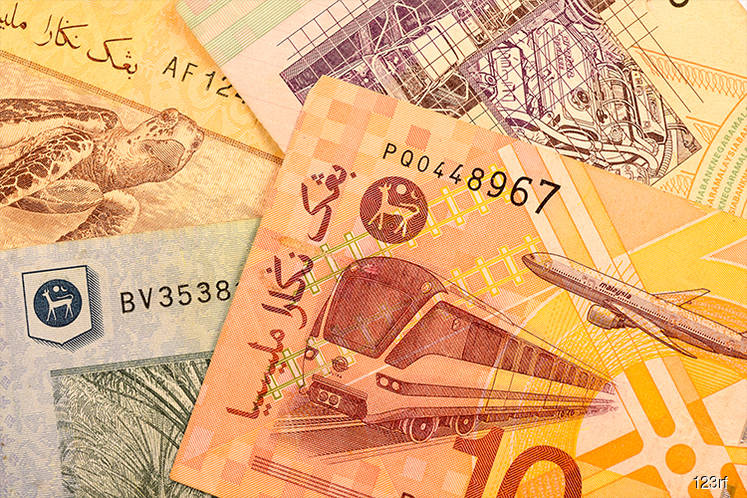 KUALA LUMPUR (May 18): AmBank Group Research expects the ringgit (MYR) to trade within its support levels between 3.9597 and 3.9532 while the resistance levels are pegged between 3.9764 and 3.9843.
In his AmBankFXDaily note today, AmBank group chief economist and head of research Dr Anthony Dass said the MYR fell by 0.03% to 3.9695 against the US Dollar on the back of stronger dollar.
He said in local bond space, the 5-, 7-, and 10-year Malaysian Government Securities yields rose 1.0 basis points (bps), 5.0bps, 3.5bps to 3.880%, 4.060% and 4.215% respectively.
"The KLCI closed lower by -0.2% to 1,854.44 with a net foreign outflow of RM384.4 million.
"Meanwhile, crude oil ie. WTI and Brent rose 0.1% to US$71.59/barrel and to US$79.38/barrel, respectively.
"The MYR strengthened against regional currencies like, baht by 0.2% to 8.0853, peso by 0.1% to 13.1736 but weakened against Singapore dollar by 0.2% to 2.9611 and rupiah by 0.3% to 3,541.38. The 5 year CDS fell 0.97% to 84.11," he said.