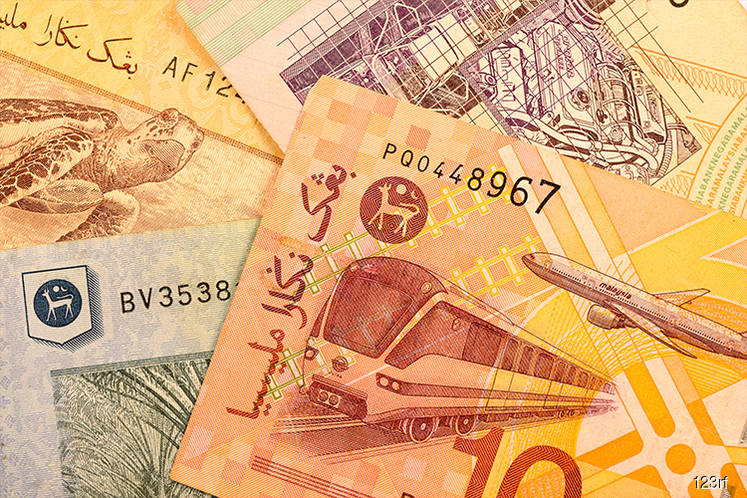 KUALA LUMPUR (Mar 28): AmBank Group Research expects the ringgit (MYR) to trade between its support level of S1: 3.8703 and S2: 3.8599 while the resistance is pegged at R1: 3.8916 and R2: 3.8995.
In his AmBankFXDaily note today, AmBank group chief economist and head of research Dr Anthony Dass said the MYR appreciated by 0.5% to 3.8770 against the USD.
He said the FBM KLCI recovered 0.1% to 1,862.45, although foreign funds registered a net outflow amounting to RM101.8 million.
"Crude oil namely WTI and Brent lost 1.2% to US$64.74/barrel and 0.7% to US$69.60/barrel respectively, after the American Petroleum Institute reported a surprise build on US crude stockpile of 5.3 million barrels for the week ending 23 March (consensus: 1 million).
"Besides, the 5- and 7-year Malaysian Government Securities yields stayed unchanged at 3.545% and 3.830% respectively, while the 10-year yield rose 1 basis point (bps) to 3.955%.
"The MYR climbed against regional currencies like the Singapore dollar by 0.3% to 2.9636, baht by 0.7% to 8.0524, rupiah by 0.5% to 3,544.49, as well as the peso by 0.8% to 13.5201. The 5 year CDS fell 0.46% to 74.07," he said.