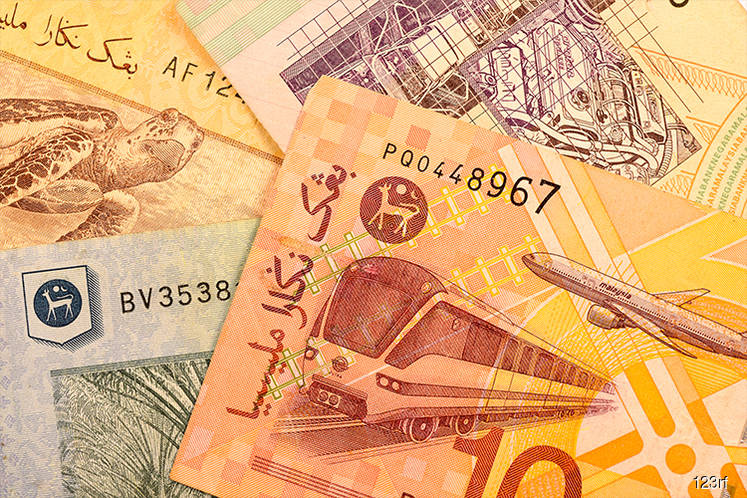 KUALA LUMPUR (Mar 30): AmBank Group Research expects the ringgit (MYR) to trade between its support level of S1: 3.8586 and S2: 3.8482 while the resistance is pegged at R1: 3.8736 and R2: 3.8848 as the relative strength index still hovers close to the oversold region.
In his AmBankFXDaily note today, AmBank group chief economist and head of research Dr Anthony Dass said the MYR retreated 0.1% to 3.8692 against the US Dollar.
He said crude oil namely WTI and Brent inched 0.8% higher to US$64.92/barrel and 1.1% to US$70.27/barrel respectively, after Baker Hughes reported a decline in number of operating oil rigs to 797 this week from 802 the previous week while Canada saw 27 oil and gas rigs less for the same period.
"The KLCI was down 0.08% to 1,856.35, although foreign funds returned with a net inflow amounting RM39.2 million.
"Besides, Malaysian Government Securities yields rose on the belly of the curve with the 5-year yield 1 basis points (bps) higher to 3.555%, 7- and 10- by 0.5bps to 3.830%, and 3.950%, respectively.
"The MYR lost ground against regional peers like the rupiah by 0.09% to 3,557.67, baht by 0.2% to 8.0774, as well as the peso by 0.3% to 13.5074, but held firm against the Singapore dollar, rising 0.1% to 2.9485. The 5 year CDS fell 0.07% to 73.66," he said.