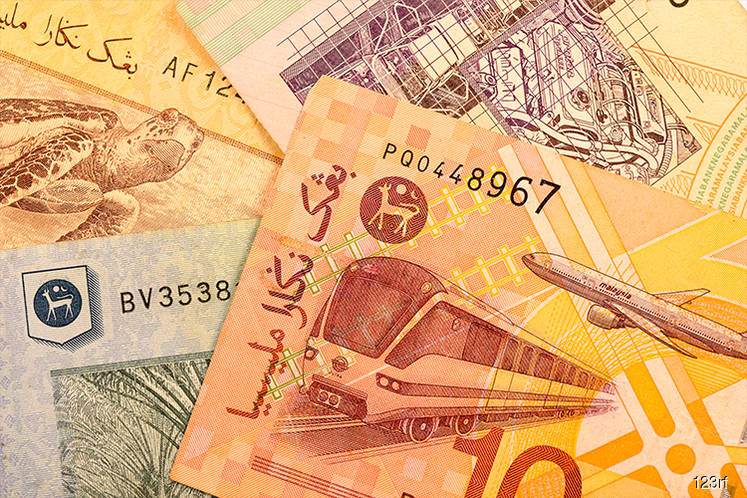 KUALA LUMPUR (Mar 29): AmBank Group Research expects the ringgit (MYR) to trade between its support level of S1: 3.8477 and S2: 3.8330 and the resistance level which is capped at R1: 3.9125 and R2: 3.9292.
In his AmBankFXDaily note today, AmBank group chief economist and head of research Dr Anthony Dass said he noticed that the relative strength index was returning to the stable region.
Dass said the MYR gained 0.3% to 3.8647 against the USD.
He said crude oil namely WTI and Brent fell 0.9% to US$64.64/barrel and 0.5% to US$69.79/barrel respectively, after Energy Information Administration reported US domestic oil production increased by 26,000 barrels to 10.4 million barrels per day last week.
He said the KLCI edged down 0.3% to 1,857.87 as foreign investors pulled out with a net outflow of RM202.7 million.
"While the 5-year Malaysian Government Securities yield remained unchanged at 3.545%, the -7 and -10 year yields fell 0.5 basis points (bps) to 3.825% and 1bps to 3.945%, respectively.
"The MYR strengthened against regional currencies like Singapore dollar by 0.4% to 2.9520, baht by 0.5% to 8.0946, rupiah by 0.5% to 3,560.94, and peso by 0.2% to 13.5431. The 5 year CDS fell 0.48% to 73.72," he said.