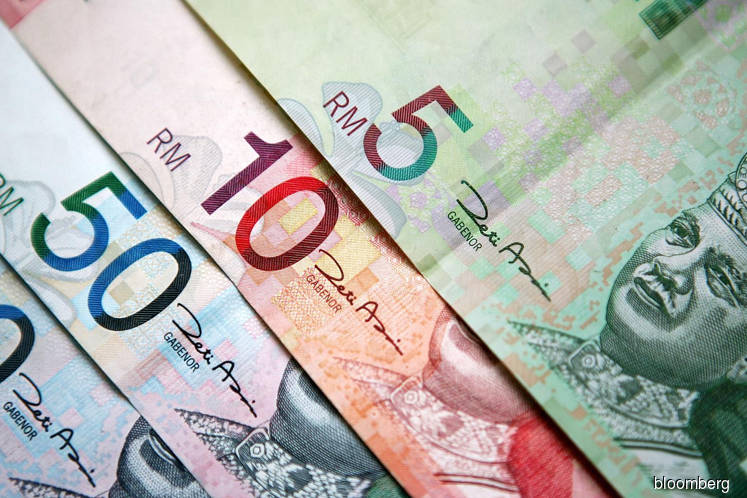 KUALA LUMPUR (Dec 14): The ringgit is likely to break below 4.0 against the US dollar next year, UBS Investment Bank said, supported by greater foreign direct investment (FDI) inflows from China and the US.
The last time the ringgit was trading below the 4.0 level against the US dollar was in April 2016. Year to date, the local currency has risen 9% against the US dollar to 4.0828 as at 4.53pm today.
"We expect the ringgit to reach 3.90 to the US dollar by the end of 2018, underpinned by a projected improvement in domestic demand and a hawkish outlook of the monetary policy," UBS associate economist Alice Fulwood told a media conference to announce findings from the recent UBS report on Malaysia Strategy — Outlook 2018: A balancing act today.
Fulwood noted that there is also a "strong case to argue" that there will be greater capital inflow into Malaysia next year, thanks mostly to the China's Belt and Road Initiative (BRI).
In 2014, Chinese FDI to Malaysia was basically nil to gross domestic product (GDP), but has picked up to reach almost 1% in 2017, and the trend is likely to continue, she added.
Malaysia is also likely to attract FDI inflows, especially with major rail projects such as the East Coast Rail Line (ECRL) and the Kuala Lumpur-Singapore high speed rail (HSR), as well as port and property projects.
"We find Malaysia likely to be the biggest beneficiary in Asean from the BRI," she said, adding that Malaysia is expected to rank second after Pakistan in Asia.
Besides the Chinese government's endorsement via the BRI, Fulwood said the recent UBS survey showed that China's private companies are also expressing interest in incrementally investing capital in Malaysia.
In the UBS Evidence Lab survey, about 15% to 25% of the 500 large Chinese corporates have highlighted that they are looking to invest in Asean, and 90% of them have chosen Malaysia as the most preferred location within the region.
This is similar with the US companies. A recent survey by UBS showed that technology investments in Penang, in particular, appear to be an attractive proposition for the US companies, she added.
UBS's year-end projection of Malaysia's real GDP growth is at 6% in 2017 and 5.5% in 2018.