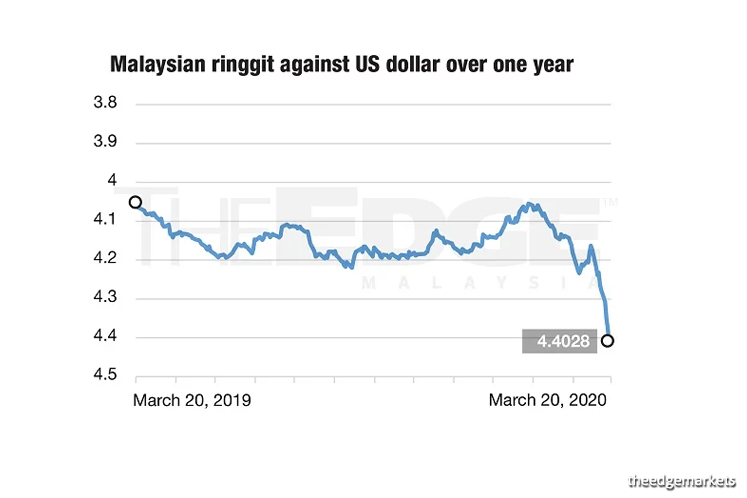 KUALA LUMPUR (March 20): The ringgit appreciated to its firmest point against the US dollar at 4.3825 so far today after a sharp drop in the value of the US dollar against a basket of currencies, as markets continue to take cue from the global economic impact of the Covid-19 pandemic. 
At about noon, the ringgit was traded at 4.4028 against the US dollar. The exchange rate so far today was between 4.3825 and 4.4207.
The US Dollar Index (DXY), which measures the currency's value against a basket of currencies, fell to 102.1320 at about noon. The range so far today is between 101.9910 and 102.9920.
Other Asian currencies also strengthened against the US dollar today. The Singapore dollar appreciated to 1.4496 against the US dollar while Thailand's baht weakened to 32.6380 after strengthening to its firmest level so far today at 32.3750.
With signs of stress in the world financial system still elevated and as central banks across the globe pump cheap dollars to banks, few expect a reversal of the dollar's rise.
"People are selling everything and the common thread is they just want cash," Reuters quoted Stuart Oakley, a Singapore-based executive with Nomura, as saying.
"People just want cash because at the end of the day, people don't know where their next revenue is coming from and they've got payments to meet. I don't think that's going to change." Oakley said.