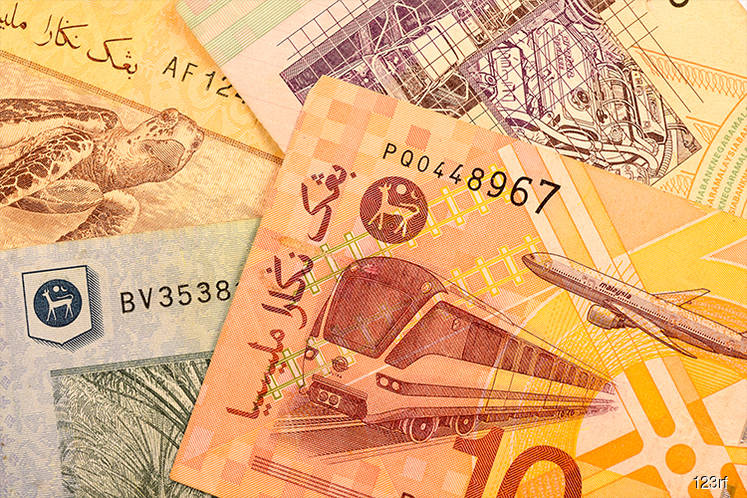 KUALA LUMPUR (Sept 7):  Ambank Group Research expects the ringgit (MYR) to trade between its support level of 4.1355 and 4.1391 while the resistance is pinned at 4.1497 and 4.1552.
In his AmBankFXDaily note today, Ambank group chief economist and head of research Dr Anthony Dass said the MYR gained 0.08% to 4.145 against the dollar as the rout in the Emerging Markets space stabilised.
He said the local bourse rebounded by 0.17% to 1798.6 but posted a net outflow of RM209.7 million.
"Meanwhile, selling pressure in the local bond space eased with the 5- and 7-year Malaysian Government Securities (MGS) yields fell 1 basis points (bps) to 3.865% and 2bps to 4.075%, respectively while the 10-year MGS stayed flat at 4.185%.
"Crude oil namely WTI and Brent plunged 1.38% to US$67.77/barrel and 1.00% to US$76.50/barrel, respectively on the back of rising gasoline inventory recorded by EIA, up 1.85K barrels from a decline of 255,000 barrels.
"The MYR saw mixed performance against its regional peers, down 0.2% to 3.000 against the Singapore dollar and 0.2% to 3594.3 against rupiah while posted a gain of 0.09% against baht," he said.