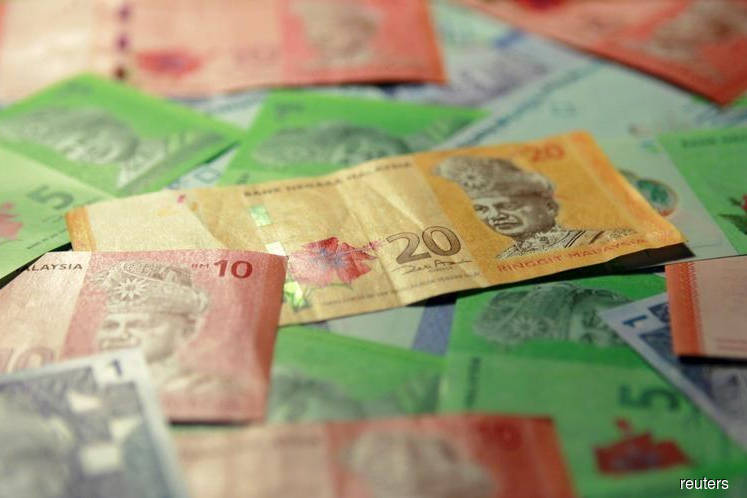 KUALA LUMPUR (Sept 5): AmBank Group Research expects the ringgit (MYR) to trade between its support levels of 4.1203 and 4.1272 while the resistance is pegged at 4.1454 and 4.1592.
In his AmBankFXDaily note today, AmBank group chief economist and head of research Dr Anthony Dass said the MYR saw a strong sell-off, down 0.24% to 4.139 against the dollar due to the weaker sentiment in the Emerging Markets space.
"Also, we saw a bloodbath in the local bond space with 5-, 7-, and 10-, year Malaysian Government Securities yields rising 6.0 basis points (bps) to 3.805%, 5.5bps to 4.025%, and 6.0bps to 4.115% respectively," he said.  
Dass said the KLCI shed 0.05% to close at 1,812.8 with a net foreign outflow of RM41 million.
"Meanwhile, crude oil prices namely WTI & Brent rose 0.1% to US$69.87/barrel and up 0.03% to US$78.17/barrel.
"The Chinese renminbi slipped 0.31% to 6.844 against the stronger dollar," he said.