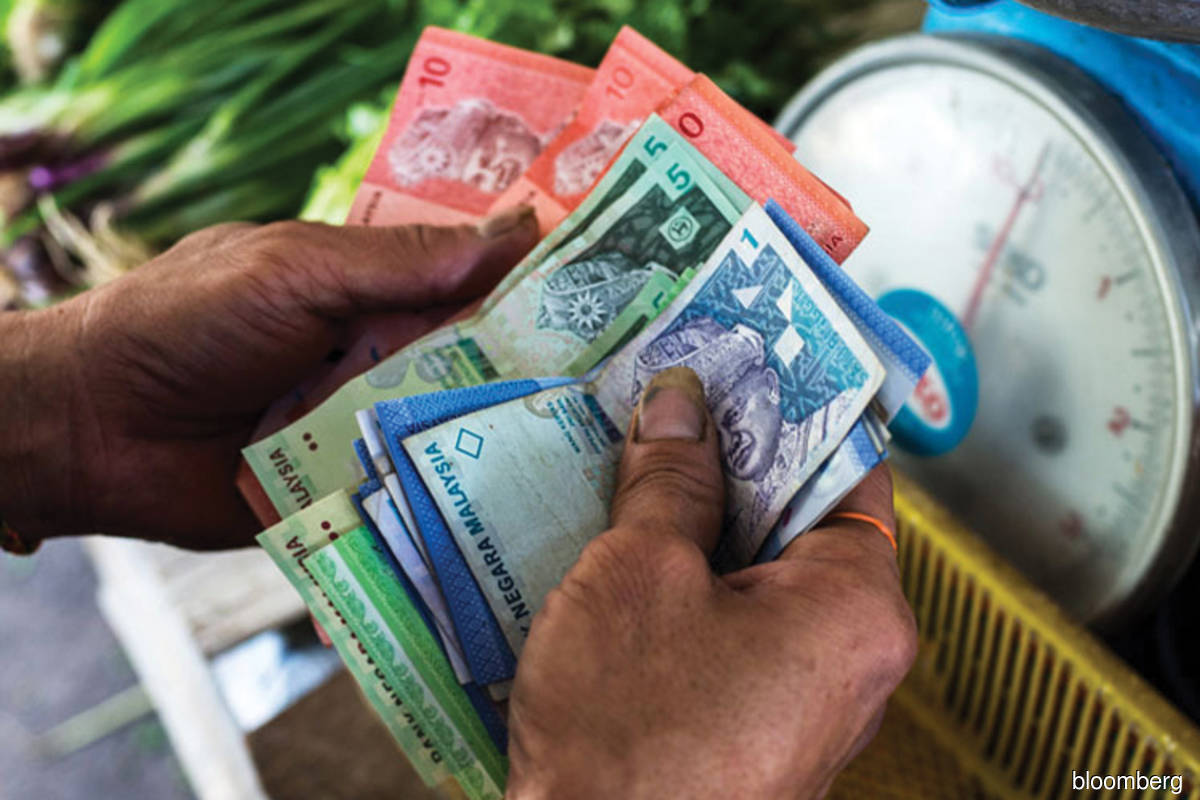 KUALA LUMPUR (Aug 2): The ringgit cut losses against the Singapore dollar at 3.2288 at 5pm on Tuesday, after the currency pair minted a new record exchange rate of 3.2393 earlier on the same day.
Compared to Monday's closing price of 3.2336, the ringgit has appreciated 0.15%. The ringgit was traded between 3.2277 and 3.2393 against the Singapore dollar on Tuesday (Aug 2).
The ringgit also strengthened 0.23% to 4.5599 against the euro at the time of writing, versus the closing price of 4.5704 on Monday.
However, compared to the US dollar, the ringgit weakened by 0.03% to 4.4545 on Tuesday, against the closing price of 4.4530 on Monday. Kenanga Investment Bank Bhd said in its weekly ringgit outlook that despite the USD index (DXY) facing downward pressure from the US Federal Reserve Chairman Jerome Powell's less hawkish comments, the ringgit still failed to trade below the 4.45-level due to lack of domestic catalysts.
While the research outfit said the ringgit might continue to trade range-bound around the 4.45-level against the greenback due to the ongoing global market instability, there may be some room for growth amid expectations that the US job growth may be slowing.
"That being said, the local note's upside could be limited as the yuan's volatility due to China's property crisis and Covid-19 uncertainty, coupled with Europe's fragile economic growth, may continue to fuel safe-haven demand," it added.
On the technical front, Kenanga Investment Bank said the exponential moving average (EMA) technical indicator signals that the ringgit is expected to depreciate marginally against the greenback by 0.06% to 4.453 this week.
Meanwhile, Maybank Investment Bank Bhd said in a note that the US dollar's appreciation against the Malaysian ringgit pair has finally shown signs of easing near recent highs, amid the US dollar pullback, supported by oil prices and resilient equity sentiments.
It added that Malaysia's manufacturing purchasing managers index (PMI) came in at 50.6 in July, slightly higher than 50.4 in June, indicating some resilience in domestic economic activity.
It has set the support at 4.4420 for the 21-day displaced moving average (DMA) and 4.4160 50-day DMA, while resistance at 4.50.
Meanwhile, for the Singapore dollar against the ringgit, it said the technical pullback was not ruled out after more than a 2% run-up from July, trough to peak.
It has set support at 3.2000, 3.1800 and 3.1650 levels. In contrast, resistance is set at 3.2250, 3.2300 and 3.2340 levels.