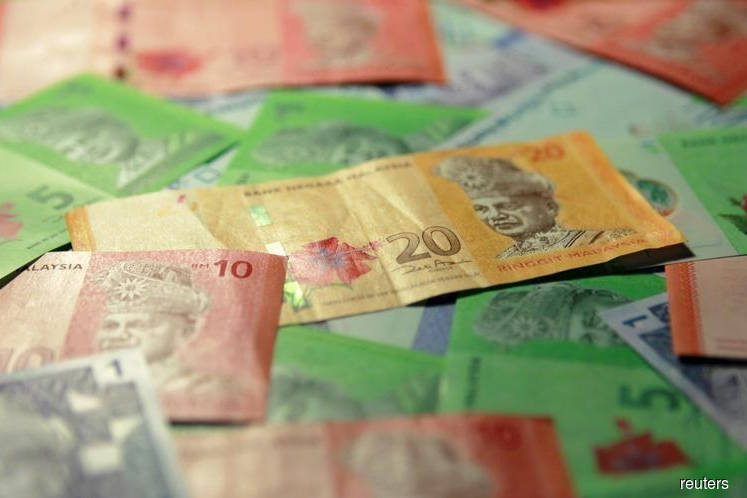 KUALA LUMPUR (May 16): The ringgit could depreciate to 4.20 against the greenback by the end of the year as domestic and external events could exert pressure on the currency, according to DBS Group Research.
"A surprise election outcome, potential downside on the fiscal position and more hawkish monetary policy action from the US (Federal Reserve) may weigh on the ringgit.
"We expect the ringgit to hit 4.20 against the US dollar by end-2018," said DBS Group Research economist Irvin Seah in an economics and strategy note today.
The ringgit was at a three-month low of 3.963 against the US dollar today, charting a 0.34% or 0.0133 sen decline from last Friday's close of 3.9497.
"The weaker currency could in turn stoke domestic price pressure given Malaysia's high import propensity," Seah said, adding higher oil prices would also directly impact domestic prices.
"Yet the possible removal of the goods and services tax (GST) could mean lower inflation, although more clarity on the timeline of the potential policy change would be required," he said.
The GST rate would be 0% effective June 1, 2018, the Ministry of Finance said in a statement today.
DBS also projected Malaysia's gross domestic product (GDP) would expand 5.4% for the first quarter of 2018 compared to 5.9% in the previous quarter, noting that while its near-term growth prospects remain sanguine, momentum could slow compared to last year.
"With economic conditions normalising and inflationary pressure rising yet non-threatening, the central bank will most likely maintain a stable monetary policy," DBS said.
It forecast the overnight policy rate would remain a stable 3.25% for the rest of 2018 and heading into 2019.
It expects an upward shift in inflation to be gradual as inflationary pressures have remained muted, owing in part to a high base last year.
"This makes for a downward revision to our inflation forecast for 2018 to 2.6% from 3.5% previously," it added.
The central bank is expected to release first quarter GDP numbers tomorrow.