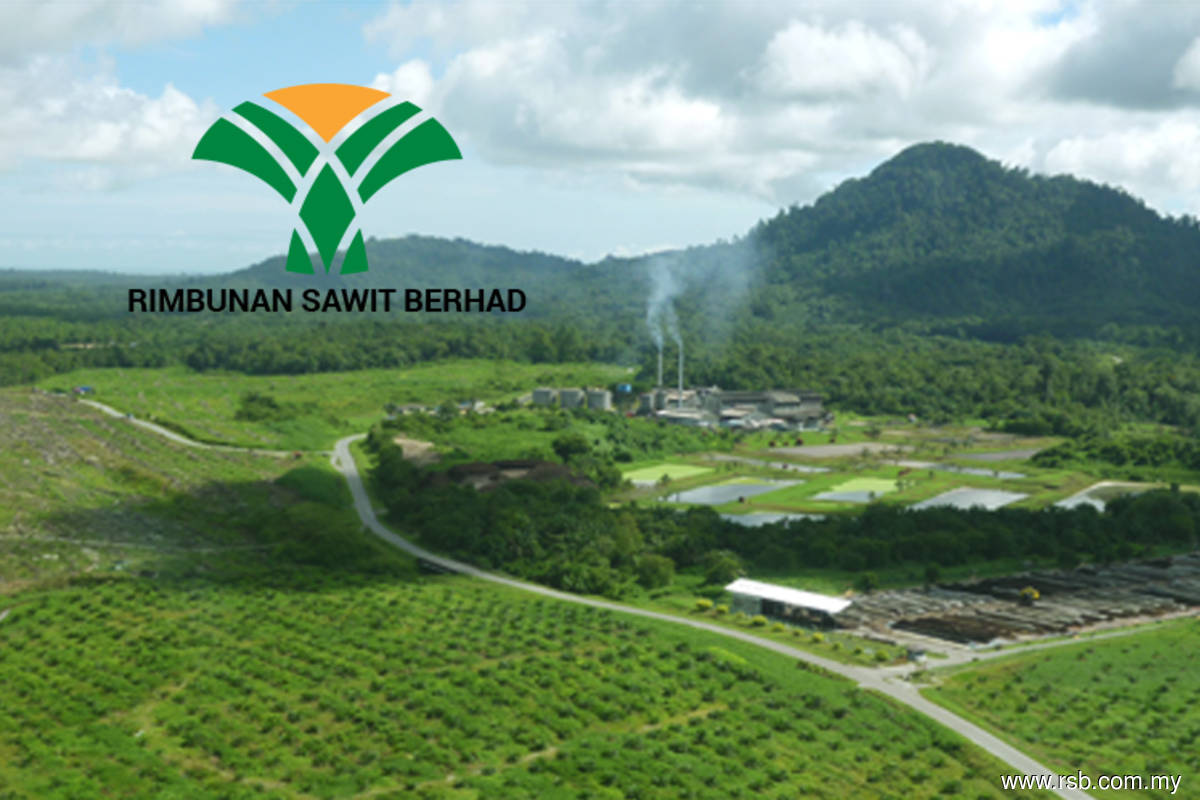 KUALA LUMPUR (Aug 25): Loss-making Rimbunan Sawit Bhd has proposed to undertake a capital reduction to cancel RM192.53 million of its issued share capital aimed at eliminating the company's accumulated losses.
The capital reduction entails the reduction of its issued share capital via the cancellation of the paid-up share capital which is lost or unrepresented by available assets of RM192.53 million, the plantation company said in a filing today.
The corresponding credit of RM192.53 million arising from the exercise will be used to set-off against the accumulated losses of the company and the remaining balance, if any, will be credited to the retained earnings of the company.
Rimbunan Sawit said its accumulated losses as at June 30 stood at RM189.68 million at the company level and RM326.05 million at the group level.
After this exercise, it would have retained earnings of RM2.76 million at the company level and reduced accumulated losses of RM133.60 million at the group level.
Rimbunan Sawit said the proposed exercise would not have any effect on its earnings for the financial year ending Dec 31, 2020 (FY20).
The capital reduction, it said, will enable the company to eliminate its accumulated losses to reflect more accurately the value of the underlying assets and financial position of the company.
It added that the exercise will enhance the company's ability to pay dividends out of its retained earnings in the future.
The proposal, subject to shareholders' approval, is expected to be completed by the fourth quarter of 2020.
Rimbunan Sawit has been reporting losses since FY15.
In a separate filing, the company said its net loss narrowed to RM3.2 million for the April-June quarter from RM15.89 million a year ago on higher revenue.
Revenue rose 47.24% to RM82.42 million from RM55.97 million, due to a higher average selling prices for crude palm oil, palm kernel and fresh fruits bunches.
For the six-month period ended June 30, 2020, Rimbunan Sawit's net loss shrank to RM5.7 million from RM28.06 million a year ago, as revenue rose 38.3% to RM162.77 million from RM117.69 million.
The company's share price closed one sen or 3.39% lower at 28.5 sen, valuing the company at RM451.26 million. Some 10.8 million shares were traded. Year-to-date, the counter has fallen by 34%.
Edited by S Kanagaraju