This article first appeared in The Edge Malaysia Weekly, on March 4, 2019 - March 10, 2019.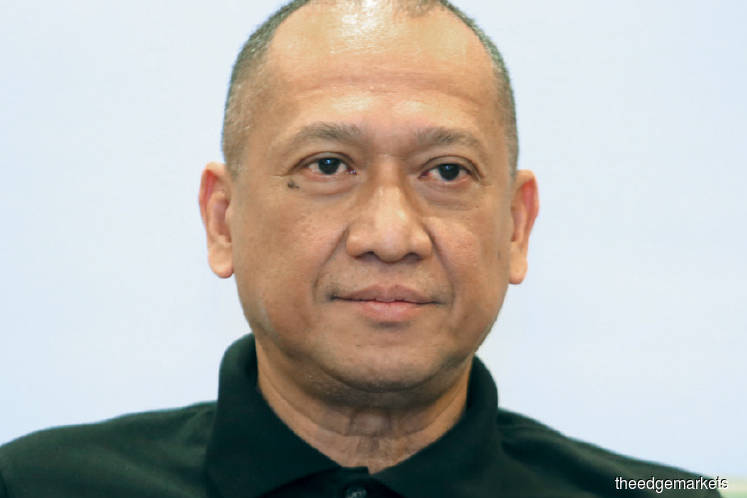 FOR a person who has been involved in high-level politics since 1978, Datuk Seri Nazri Aziz naturally has made both the right and wrong statements as well as moves.
Let us start with some remarks he got right. Years ago, when defending then prime minister Datuk Seri Najib Razak's 1Malaysia rhetoric, he said he was Malaysian first, then Malay. Then, after he was criticised by fellow Umno leaders who accused him of being friendly with then Penang chief minister Lim Guan Eng, he replied that as a federal minister, it was his duty to work with anybody, including opposition leaders.
Incidentally, his latest rant against non-Malays concerns Lim, although he did not name the DAP leader directly.
What he said, as we all know too well, was that a non-Malay should not be appointed finance minister. So, who is the non-Malay who was appointed finance minister, a long while after the late Tun Tan Siew Sin helmed the ministry in the 1950s-60s, during the premiership of Tunku Abdul Rahman?
Well, you know what people say about politicians and how they crave attention. Nazri is one of them.
Apart from his remarks about the finance minister, Nazri also said non-Malays must not be appointed as the attorney-general and chief justice.
Now, that is definitely the wrong thing to say. Although he has made many wrong remarks, this can be considered one of his biggest blunders.
His justification was that what he said was the sentiment on the ground — the voice of the Malays, to put it simply.
That is also wrong. He does not speak for the Malays. Yet, sadly, there is some truth in his remarks, that is, some Malays hold such sentiments. Why? That is for another day.
With regard to the issue at hand, many Malaysians are saying Nazri cannot excuse himself by blaming it on sentiment on the ground as that is still racist. I agree.
Emir Research media and communications director Nathaniel Tan, writing in Malaysiakini, said the Barisan Nasional secretary-general "seems to want to take Malaysia back down a dark road of racism, hate-mongering and incitement". True.
Nazri was campaigning for Umno in the Semenyih by-election when he rattled off those words.
And The Malaysian Insight was right when it said that Nazri and his Umno friends believe they must stoke the embers of hatred between the Malays and non-Malays and plant the seeds of discord between them.
By doing that, the portal said, "Nazri and his Umno friends believe that they have found a formula to catapult themselves back to political power. And Malaysians should be worried."
Malaysians are worried, no doubt.
As some web commentators rightly pointed out, it was "raining racism during the Cameron Highlands by-election".
Just what should we do? Reject such politicians, that is, reject racism? Sadly, there will always be those among us who will swallow all the venom wholeheartedly.
And the likes of Nazri will continue spitting such poision, especially with the new-found freedom in the so-called New Malaysia, although making racist statements and speeches is not a healthy exercise of freedom of expression.
It seems the decision to allow everybody to speak their mind is haunting the government. Should it then go back to the days of old, when dissent and differences of opinion were not tolerated? Definitely not.
In the meantime, the police are investigating Nazri, using the Sedition Act.
The Act has been criticised for years as it was seen as a tool of the then BN government to silence dissent due to its broad definition of what constitutes sedition.
The then opposition was dead set against it.
Critics of the Sedition Act are now saying that although they agree Nazri must be taken to task, they do not agree with the use of that legislation, which, they insist, must be repealed.
In fact, Pakatan Harapan, in its GE14 campaign, had pledged to do away with draconian laws, and the Sedition Act 1948 is one of them.
The legislation is still here, obviously.
But since taking power, PH has said a number of times that it will make good its pledge to repeal it. However, it is still a work in progress, they say.
There was talk of a moratorium on its enforcement, but apparently, even that, I suppose, is a work in progress.
We have heard of suggestions to introduce hate speech laws. On the other hand, there are also those who are opposed to the idea because, they say, we have enough laws to deal with the situation.
Take a look at the comments by some of our fellow citizens on news portals and social media as well. Some are asking, if not the Sedition Act, what should be used to fight racial slurs and hate speech?
For now, the police will use the Act — because it is there.
Save by subscribing to us for your print and/or digital copy.
P/S: The Edge is also available on Apple's AppStore and Androids' Google Play.