This article first appeared in City & Country, The Edge Malaysia Weekly, on July 22, 2019 - July 28, 2019.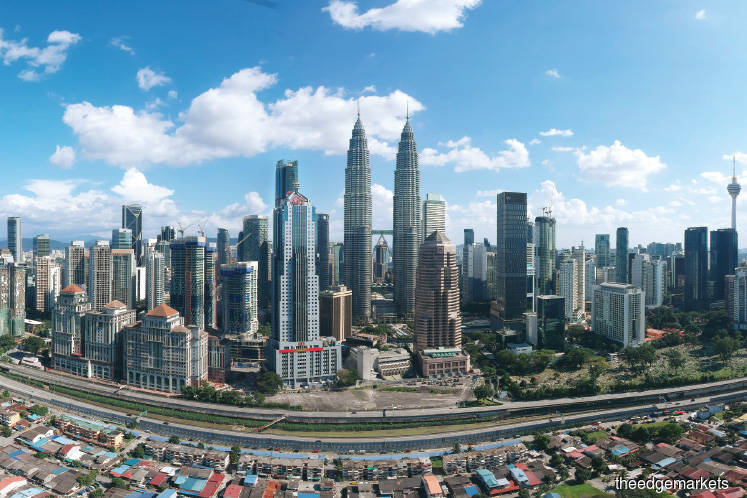 The Kuala Lumpur skyline ... sales in new high-end, high-rise residential projects in KL improved slightly early in the year as launches slowed, says CBRE | WTW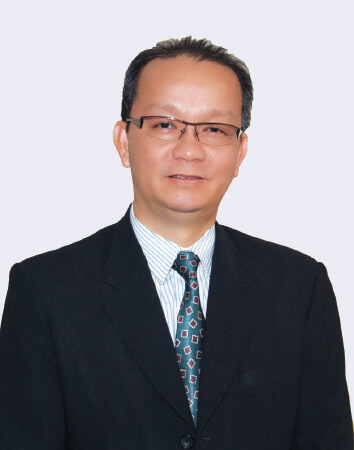 Wealthy individuals may shift their interest to shopoffices in established and active commercial enclaves and office suites in strategic locations
Wealthy investors may shift their attention to commercial properties as the property market is set to perform better in 2H2019, says the CBRE | WTW 1H2019 Market Review.
"From a long-term perspective, commercial property should be the preferred investment option over residential property considering that oversupply in the latter sector would linger on. Wealthy individuals may shift their interest to shopoffices in established and active commercial enclaves and office suites in strategic locations. Also, they may focus on REITs and equity investments in shares of listed companies with a prudent commercial property portfolio or industrial players aggressively investing in the property sector," says CBRE | WTW managing director Foo Gee Jen in a July 15 press release, which covers different segments of the property market during the review period.
"We expect a slight improvement in market sentiment for the rest of the year. Overall, sentiment remains on the weak side across almost all property sectors. However, a soft market could open up short-term windows for opportunistic investments rather than development prospects," Foo points out.
"The residential sector is status quo in respect of the overhang in the high-rise and high-end segments. Against the backdrop of slower launching activity, sales performance of new high-end, high-rise residential projects in KL improved slightly in early 2019.
"Meanwhile, there is still a lack of healthy supply and demand in the mid-scale housing segment that caters for the mass population. Generally, the price tag of RM500,000 to over RM1 million is a mismatch to the purchasing power of households, particularly those who are genuine first-time homebuyers.
"The ultimate obstacle facing both developers and buyers is affordability. The extension of the Home Ownership Campaign is welcomed but there is still a need for structural correction to bridge the gap between house prices and purchasing power."
Foo also highlights the good response to a handful of residential schemes by reputable developers, such as S P Setia, Sime Darby Property and Gamuda Land in areas such as Setia Alam and City of Elmina. "Some of the new projects managed to record 100% take-up within days of launch. However, these schemes, which typically cost around RM1 million, are affordable to upgraders or financially established families rather than first-timers, which is partly attributable to experienced developers adopting the right marketing strategies," he says.
"In the face of challenging market conditions, developers are observed to be more agile in their approach. For instance, Sunway has extended its reach to launch a project in Wangsa Maju, which saw positive response. Similarly, Melaka-based Scientex purchased land in Gombak and Penang for affordable housing projects. Meanwhile, EcoWorld is teaming up with Power China for a 100-acre industrial development in Puncak Alam."
Foo opines that land banking is expected to remain active in Penang, especially in Seberang Perai. "In addition to the Scientex deal, some plantation land belonging to Sime Darby Property has been put up for sale. Looking ahead to 2030, highlights for Penang are its transport master plan and the south reclamation project. The latter could see sizeable land purchases as some tracts on the three man-made islands are for sale. In the near future, the southern part of Penang island is expected to be more active in terms of development and transactions," he says.
Meanwhile, rental rates in the Klang Valley office sector continue to be under a lot of pressure. "At the current pace of development, the office vacancy rate could hit the 20% mark in the short to medium term," says Foo, who acknowledges that there could also be opportunistic buying and selling of assets. "There could be acquisition opportunities for industrial properties in commercialised areas with use conversion potential."
On the revived Bandar Malaysia and East Coast Rail Link (ECRL) projects, he says, "The realigned ECRL is poised to promote investments along its route, especially for the industrial sector, and even spillover to the residential sector. The diversion to Negeri Sembilan and Bangi/Kajang should stimulate further development interest. Apart from the ongoing Malaysia Vision Valley, the prospects for the residential markets in and around Bangi /Kajang and Putrajaya, which are planned to be ECRL's interchange points to the Klang Valley, are enhanced.
"Recently, developers have also voiced their concern over labour shortage and the increase in cement prices. There have been reports of the government's reconciliatory efforts but it remains to be seen if the fire has indeed been put out."
As for the market conditions that could impact the property market, Foo says, "The erratic nature of the US-China trade war will undoubtedly induce uncertainty in the global market. In 1Q2019, Malaysia's exports declined 0.7% for the first time post-2016. On an optimistic note, the World Bank regards Malaysia's open and diversified trade relationships as a buffer at this critical time.
"In 1Q2019, GDP growth was 4.5% and the unemployment rate was stable while private consumption continued to be the primary driver of the economy. FDI at RM21.7 billion gained traction in 1Q2019 by almost doubling year on year. The ringgit also appreciated against the greenback (+1.4%) as well as other major currencies."
He reveals that last year, tourist spending per capita rose 2.9% to RM3,257, the bulk of which came from Singaporean, Chinese and Indonesian tourists. The retail market has benefited from this as shopping came in third by tourist receipts after airline and transport services.
"Tourism is expected to remain an important driver of the retail sector in the major cities of the Klang Valley, Johor Baru and Penang. This could be the case for the partially opened Mid Valley Southkey in Johor Baru, which has seen a 90% occupancy rate. The megamall is welcoming a line-up of international brands and flagship stores, such as Saint Laurent, Dyson, Onitsuka Tiger, SOGO, Muji (also opening in AEON Tebrau) and so on," Foo says.