This article first appeared in The Edge Financial Daily, on February 24, 2020.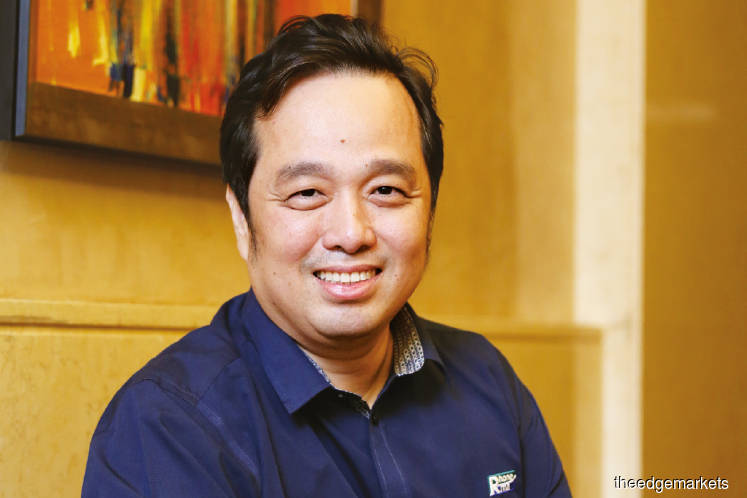 KUALA LUMPUR: Animal health solutions provider Rhone Ma Holdings Bhd, which acquired non-controlling interests in three livestock companies for RM7.84 million last Friday, is seeking to strengthen its foothold in the local market.
The group said the purchase of a 49% stake each in One Lazuli Sdn Bhd, Nor Lazuli Nutrition Sdn Bhd and Nor Livestock Farm Sdn Bhd is to expand the group's footprint in the ruminant segment and to participate in the dairy farming business, in line with its vision to be a total solutions provider.
"We wish to leverage on, especially, the ruminant sector through these three partners. We can consolidate a lot of our customers, products and technical services, hoping that with this, it can further grow our revenue," group managing director Dr Lim Ban Keong told The Edge Financial Daily.
He said the acquisition of One Lazuli and Nor Lazuli Nutrition will allow Rhone Ma to participate in the ruminant livestock business, where demand is high. The Nor Livestock Farm stake acquisition, meanwhile, will help the group move into dairy farming and, ultimately, production of fresh milk, in line with the government's efforts to achieve fresh milk self-sufficiency for the country.
All acquisitions come with profit guarantee agreements of about RM2.7 million a year, which means some RM1.32 million net profit to Rhone Ma's bottom line, said Lim.
To fund the acquisitions, Lim said Rhone Ma has proposed a private placement to raise up to RM8.18 million via the issuance of up to 12.98 million new shares representing 7.11% of its existing issued share capital.
Admitting that export sales have been declining amid the uncertainty in the market, Lim said Rhone Ma's plan to expand to the Chinese market has also been deferred as the group intends to build a stronger foundation in Malaysia first. For the financial year ended Dec 31, 2018 (FY18), its revenue contribution from exports stood at only 2.01%.
For the first nine months of FY19, the group's net profit slipped 17.78% to RM6.4 million from RM7.78 million a year earlier, while revenue was down 15.71% to RM88.17 million from RM104.61 million. Lim blamed the decline in earnings and revenue to the discontinuation of products of a previous supplier, noting that demand for animal healthcare is still stable.
In line with its earnings performance, Rhone Ma's share price has also been declining since reaching its peak of RM1.31 in May 2017. The counter has been trading below 80 sen since June 2018, and closed at 69.5 sen last Friday with a market capitalisation of RM126.91 million.
'In the right industry'
Established in September 2000, Rhone Ma is an end-to-end animal health solutions provider, integrating the provision of animal health services with the manufacturing and distribution of animal health products that focus mainly in the livestock industry.
"I still feel very confident about our animal [healthcare] industry as our industry is still quite viable and we always feel like we are in the right industry. And we believe we can still expand further," said Lim.
"Of course, we can't deny there are some impact during world crises such as Covid-19 and the weaker economy, which has affected consumer sentiment and which in turn affected their buying power. But we can observe in Malaysia, at this moment, things are quite stable."
"Also, coming back to the ruminant sector, I think that this will be the next big thing," Lim added.
On its new plant in the Nilai Utama Enterprise Park, Lim said construction work has been completed and it is expected to be fully operational in the third quarter of this year after obtaining the certificate of completion and compliance.
Rhone Ma's existing plant has a production capacity of 620 tonnes per year, and with this new plant running, the capacity will shoot up by an additional 2,500 tonnes annually.
"The new plant's production is meant to cater to the export market too," Lim said, adding that there will be a new line for the ruminant segment at the plant.
Capital expenditure-wise, the group has set aside some RM1.5 million for the expansion of a dairy farm, following the acquisition of Nor Livestock Farm.
The group is targeting to have 250 cattle by the end of this year, which would mean two million litres of milk annually, "if everything runs smoothly", said Lim, adding that Rhone Ma is targeting to double milk production to four million litres a year with 500 cattle in the next two years.
Opportunities outside animal healthcare
While the animal healthcare businesses is "stable and still in demand", Rhone Ma is also looking to tap opportunities in the more niche healthcare businesses, said Lim.
The group diversified into the human healthcare business in 2018 and is expecting a more significant contribution from this business in the coming years.
In this business, revenue comes from providing tests and diagnostics services for human healthcare or allergy test kits, allowing up to 224 allergens to be tested in one go.
With the new business contributing some RM300,000 to the revenue last year, Lim is hopeful of seeing it doubling up this year.
"The growth we see in this business is exponential," said Lim, adding that the group is exploring more prospects in terms of collaborating with new suppliers in this human healthcare segment in the near future.