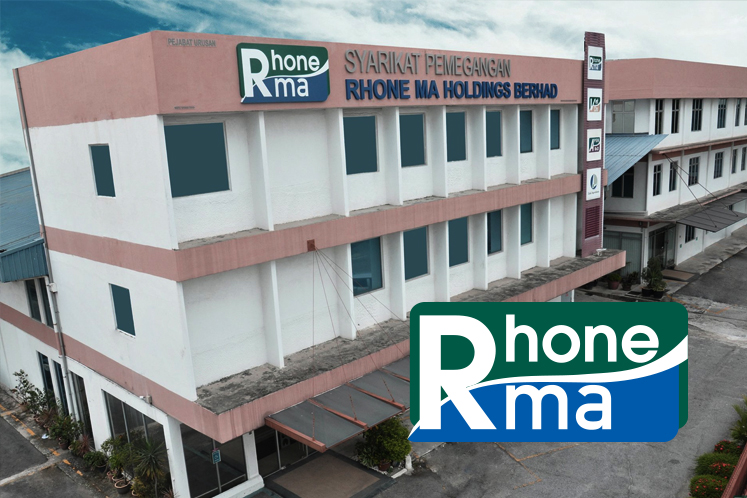 KUALA LUMPUR (Feb 21): Rhone Ma Holdings Bhd is acquiring non-controlling interests in three companies for RM7.84 million to expand its footprint in the ruminant segment and to participate in the dairy farming business.
In a filing today, Rhone Ma, which is involved in animal food manufacturing, said that it is acquiring a 49% stake in One Lazuli Sdn Bhd (OLSB) for a consideration of RM5.39 million.
The acquisition price will be satisfied by RM1.8 million cash and issuance of 5.28 million new shares in Rhone Ma — representing 2.89% of Rhone Ma's existing share base — at 68 sen each for a total of RM3.59 million.
Rhone Ma is also acquiring a 49% stake in Nor Lazuli Nutrition Sdn Bhd (NLN) for RM1.75 million cash, and another 49% stake in Nor Livestock Farm Sdn Bhd (NLF) for RM700,000.
All acquisitions come with profit guarantee agreements, Rhone Ma said.
To fund the acquisitions, Rhone Ma has proposed a private placement to raise up to RM8.18 million via the issuance of up to 12.98 million new shares representing 7.11% of its existing issued share capital.
The acquisition of OLSB and NLN, Rhone Ma said, will allow it to participate in the ruminant livestock business.
Further, it will allow Rhone Ma to cross-sell its existing products to the two companies' customer base, potentially reducing the cost of marketing and promotional activities for the group.
Meanwhile, NLF's stake acquisition will help it pave the way into dairy farming and ultimately production of fresh milk, in view of the government's efforts to achieve fresh milk self-sufficiency for the country.
Rhone Ma shares closed half a sen or 0.72% higher at 69.5 sen, giving it a market capitalisation of RM126.91 million.