This article first appeared in The Edge Financial Daily, on April 1, 2020.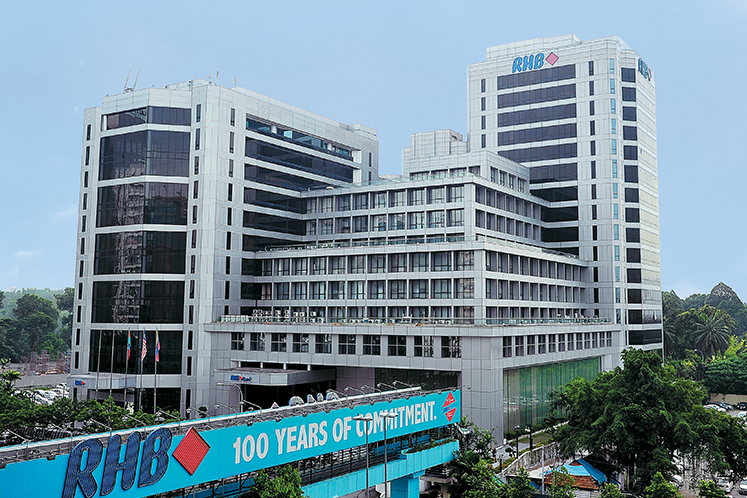 RHB Bank Bhd
(March 31, RM4.69)
Maintain sell with a lower target price (TP) of RM3.80: Our RHB Bank Bhd's net earnings forecasts for financial year 2020 (FY20), FY21 and FY22 are revised downwards by 5.7%, 3.5% and 3.5% respectively, as reflected in our strategy's report dated March 31. We continue to stay bearish on the banking sector's outlook as we factor in the recessionary impact in 2020 — our gross domestic product growth target is -3.5% — and a gradual recovery in 2021.
From a web-based seminar (webinar) with RHB yesterday, our key takeaway is that management is prepared to face challenges — RHB has sufficient liquidity to sustain for the next six months, a gross impaired loan (GIL) ratio would likely go above 2% in 2020, a return on equity (ROE) could go below 10%, capital ratios will be impacted and its exposure to vulnerable sectors is at approximately 5% of domestic loans.
Our "sell" call is reiterated, with a revised TP of RM3.80 at a 0.57 times 2020 earnings price-to-book value (P/BV).
From the webinar yesterday, these are key takeaways from the management: Its exposure to vulnerable aviation and tourism sectors is about 2% of the domestic retail loan book and 9% of non-retail loan book — this is about 5% of domestic loans; RHB has sufficient liquidity — its liquidity coverage ratio as at December 2019 stood at 152.7% — to manage cash flows given the automatic moratorium of six months for individuals, except for credit card debts, and small and medium enterprises; its asset quality — the GIL ratio was 1.97% as at December 2019 — may deteriorate further above 2% after the six-month moratorium is lifted; its 2020 ROE could dip below 10%; and RHB may miss its 2020 loan growth target of 4%.
Our concerns for the banking sector is due to the risk of higher provisions arising from asset quality deterioration as individuals' incomes are affected by unemployment risk, while business sectors at risk face cash flow constraints in sustaining operational costs. We viewed bankruptcy cases may rise but only show up in 2021.
Our "sell" rating on RHB Bank is maintained, based on our new TP of RM3.80 at 0.57 times P/BV target on 2020 estimated book value per share from RM4.40, based on 0.66 times P/BV target previously. Our FY20 to FY22 earnings assumptions include a net interest margin at 1.94% to 1.98%, a 2020 estimated loan growth decline of 3% and a net reddit cost at 23 basis points (bps) to 25bps. — Affin Hwang Capital, March 31