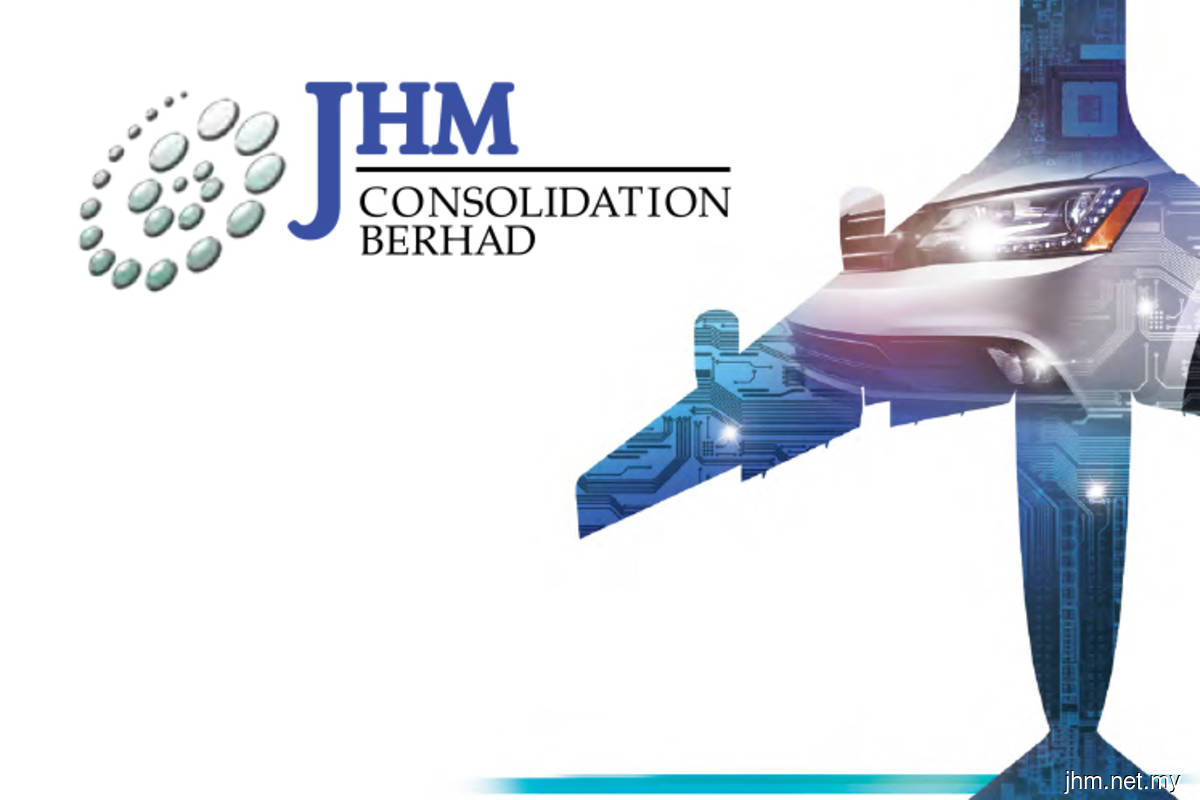 KUALA LUMPUR (July 28): RHB Investment Bank Research has maintained its "buy" rating on microelectronics components maker JHM Consolidation Bhd with a higher target price of RM1.79, from RM1.63, pegged to a higher price-earnings ratio (P/E) of 22 times from 20 times, with a 9% upside and circa 2% yield.
In a note today, RHB analyst Lee Meng Horng said he expects earnings to recover strongly in 2H20, and see growth in FY21, supported by strong orders in the automotive and sheet metal fabrication divisions.
"The stock is currently trading at 19 times P/E — a huge discount to Bursa Malaysia's Technology Index's (KLTEC's) 30 times and comparable peers despite several growth catalysts and an imminent Main Market listing transfer (expected latest by 4Q20F)," he said.
Tracking the recovery of auto sales in China, which saw an 11.6% increase year-on-year in June, and the US, which bottomed in April, he noted the trajectory of improved automotive orders in 2H20F remains intact.
"We understand that orders for JHM Consolidation in 2H20F outpaced that of 2H19. In addition, there are numerous new project wins that include moving up the supply chain and qualifying as a Tier-1 supplier for a European car brand," he said.
Lee said a huge Tier-1 client with around 30% market share in automotive lighting is also expected to come on board by 3Q20F, which should propel growth in FY21F.
"As such, we expect subsequent quarterly earnings to fare better than that of 1Q20."
Lee said the ramp-up in orders from its main customer in the industrial segment is related to the 5G signal test equipment for base transceiver stations.
"We expect this segment to grow from last year's circa RM7 million bottomline on sustained strong orders," he said.
Also, production of a new plant (an additional 50% capacity to cater to a US test and equipment company) equipped with research and development and new product introduction processes should contribute significantly from 3Q20F, he added.
Lee believes the aerospace venture is still a re-casting catalyst despite the airline industry's overall slowdown due to the Covid-19 pandemic.
He said Universal Alloy Corp Europe's plan to set up a secondary surface treatment processes plant with JHM Consolidation remains intact as the former looks to diversify to Asia.
Finalisation of the agreement can be expected should the border lockdown be lifted, allowing for the multi-year growth story to kick start, he added.
"Riding on ample market liquidity and strong interest, we believe the sentiment upturn will continue on the back of earnings recovery, growth prospects in automotive and industrial segments, as well as the aerospace venture," he said.
Lee noted key risks include lower-than-expected demand, stronger-than-expected ringgit, and order delays.
At the midday break, JHM Consolidation gained 1 sen or 0.67% to RM1.51, with a market capitalisation of RM841.98 million. The stock saw some 3.89 million shares traded.