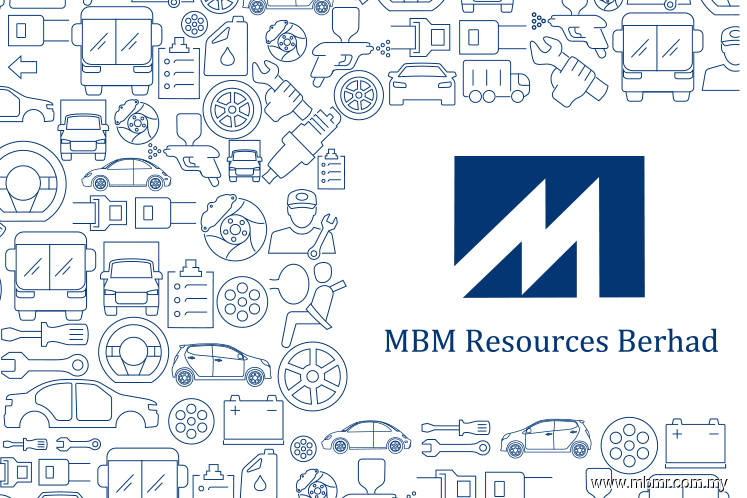 KUALA LUMPUR (Aug 6): RHB Research Institute Sdn Bhd has maintained its "Buy" rating on MBM Resources Bhd at RM3.29 with a higher target price of RM4.20 (from RM3.70) and said MBM Resources has officially ceased its alloy wheel business and intends to focus on growing its existing business.
In a note today, RHB Research said MBM's future earnings growth should be achieved organically through the opening new dealership centres, plugging leakages at its existing centres, and Perodua product expansion.
"2Q19 core earnings are expected to be RM37-40 million (flattish q-o-q and y-o-y).
"Total sales volume of MBM-related brands – Hino, Daihatsu, Volkswagen and Volvo – were flat, with growth of -0.8% y-o-y and +0.9% q-o-q.
"Perodua, its biggest earnings contributor, also recorded flat sales volume of 61,000 units (-0.7 y-o-y, +0.8% q-o-q) in 2Q19. The total industry production grew 12.8% y-o-y, but declined slightly by 3% q-o-q.
"The group should be free from any legacy OMI Alloy losses from 2H19 onwards. Further write-downs related to the alloy wheel business are likely to be minimal," it said.