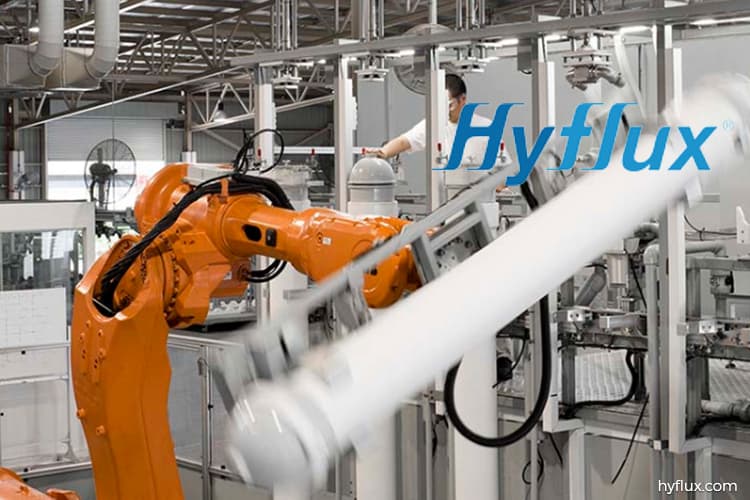 KUALA LUMPUR (Oct 3): While news reports have stated that Sembcorp Industries Ltd has emerged as the sole bidder for Hyflux Ltd's Tuaspring project with the offer believed to be below book value (BV), RHB Research Institute Sdn Bhd believes Hyflux and Malayan Banking Bhd (Maybank) are unlikely to accept a bid that is too low, and are likely to explore other options.
The other options include an appeal to the Public Utilities Board to grant approvals for more interested parties to study detailed information on the Integrated Water & Power Plant (IWPP), RHB Research added.
"Our sensitivity analysis — assuming bid offers at 20% to 40% of Tuaspring's BV — suggests that our FY18 net profit could be lowered by 1% based on a sale at 40% of the latter's BV. It would be a sharper 8.6% if we assume the deal is done at a low 20%," said RHB Research in a report today.
RHB Research noted Business Times, citing sources, said Sembcorp's offer was below Tuaspring's BV and was not enough to fully pay back loans to the project's main creditor, Maybank, adding that Keppel Corp, which had earlier shown an interest in the asset, did not submit a binding bid by the Oct 1 deadline.
The sources said there were overseas investors who remain keen on Hyflux's entire business and may be willing to refinance Maybank's Tuaspring loan, according to the research house.
"However, any investment could again hinge on the local regulators' approvals for the Tuaspring ownership," said RHB Research.
To recap, RHB Research said Maybank's total exposure to the Hyflux Group stood at S$658.6 million (RM1.99 billion): a S$602.4 million term loan to Tuaspring's IWPP and S$56.2 million (part of a larger syndicated loan) to TuasOne's waste-to-energy plant.
"Both loans were secured against project assets, and Maybank's exposure to Tuaspring is less than 50% of the IWPP's BV of S$1.3 billion," said the research house, noting that the bank is the sole secured lender for the integrated facility.
In 2Q18, Maybank impaired the entire exposure with collective allowances of S$106.3 million (RM315.1 million), said RHB Research.