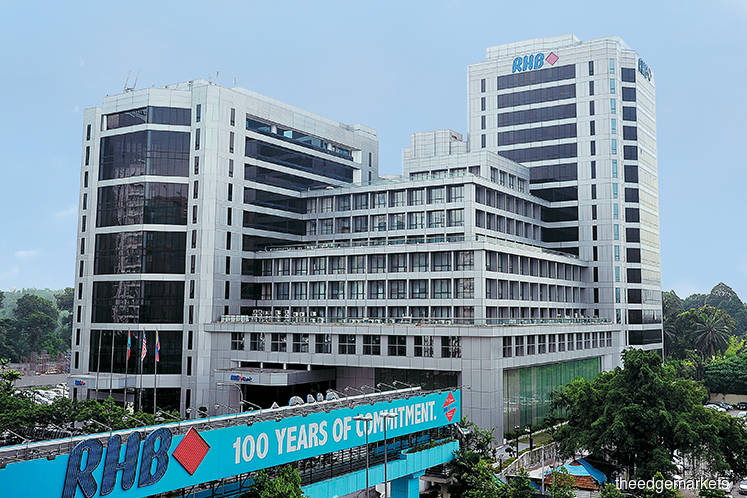 KUALA LUMPUR (Jan 3): In a bid to simplify the moving-in experience for homebuyers, RHB Banking Group has launched its new RHB MyHome website that will connect homeowners with leading service providers on a single platform to make the experience an effortless and pleasant one.
In a statement, the banking group said the platform is the 'first-of-its-kind' and is part of its homeowners ecosystem — an ongoing holistic digital initiative that focuses on continuous improvement to deliver faster speed-to-market products to meet changing customer needs, from buying and financing a property to moving in and maintaining it.
RHB is collaborating with partners like Signature Kitchen, Kaodim and Qanvast in providing homeowners solutions via the new website, as well as financing solutions including mortgages, credit cards and personal financing.
Through the platform, Signature Kitchen will offer up to 20% discounts, while Kaodim offers a comprehensive range of home improvement services such as cleaning, movers and relocators, plumbing, interior decoration and more. Qanvast, meanwhile, provides a wide range of renovation services including furnishing catered for moving in to a new home, said RHB.
"Non-RHB customers can enjoy the offers by subscribing to the bank's products, such as RHB credit cards," it said, adding it plans to rope in more partners and offer more packages to meet the needs of consumers through its RHB MyHome platform.
The banking group's head of secured assets Anuar Amin said the RHB MyHome website takes away the hassles of moving in by providing home improvement solutions from renovation works to home maintenance on a single platform.
"It plays a pivotal role in driving RHB's mortgage business and will help us achieve our vision of becoming a preferred digital solutions provider," he added.
The website also showcases home-related articles covering tips and guides on renovation, maintenance, household items and appliances.