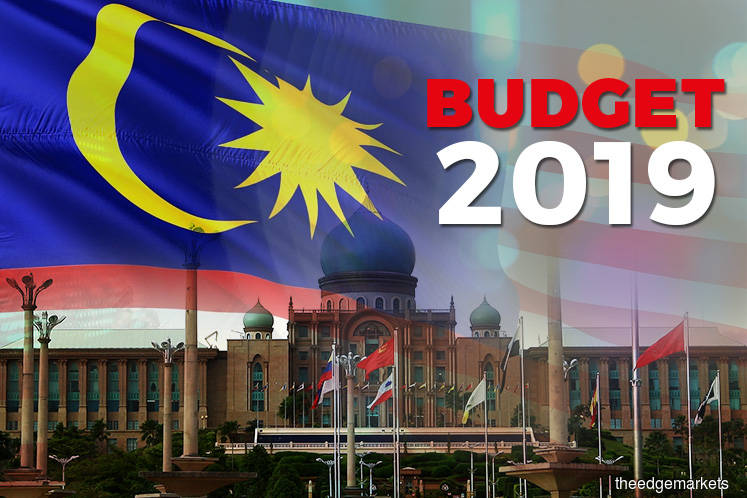 KUALA LUMPUR (Nov 2): RHB Bank Bhd has lauded the Pakatan Harapan government's commitment towards disciplined fiscal management in the newly-tabled Budget 2019, which is targeting to reduce the country's deficit to 2.8% by the year 2021.
In a statement today, the banking group's managing director Datuk Khairussaleh Ramli also welcomed the new budget's emphasis towards improving the economic well-being of the middle and lower income groups, as well as the measures being introduced to support growth and transform businesses and SMEs through a more holistic ecosystem. 
"RHB is also honored to play its role by participating in the affordable housing financing for houses costing RM150,000 and below." he said. 
Khairussaleh is referring to the establishment of a RM1 billion fund by Bank Negara Malaysia to assist those earning not more than RM2,300 per month to own a house for the first time. The fund aims to help them buy affordable homes priced up to RM150,000. 
"The fund will be made available from Jan 1, 2019 at participating financial institutions, namely AmBank, CIMB, Maybank, RHB and BSN, through a concessionary financing rate as low as only 3.5% per annum. This will significantly reduce the monthly financing instalment of borrowers to own a house, and make it easier to qualify for the required financing. The RM1 billion fund is available for two years or until the allocation is exhausted," said Finance Minister Lim Guan Eng, when tabling Budget 2019 in Parliament today.
RHB, meanwhile, will also continue to play the group's part in the country's growing business landscape of promoting entrepreneurship towards a more vibrant private sector-driven economy that will continue to attract foreign and local investors, Khairussaleh added.