This article first appeared in The Edge Financial Daily, on March 1, 2019.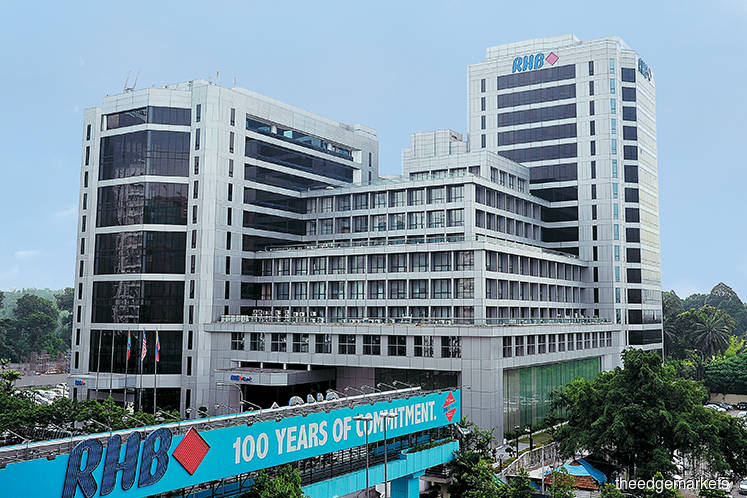 KUALA LUMPUR: RHB Investment Bank Bhd (RHB IB) was reprimanded and slapped with a RM900,000 penalty by the Securities Commission Malaysia (SC) last December over various breaches of the Capital Markets and Services Act 2007 (CMSA) several years ago.
The SC also took administrative action against three individuals who worked for the bank, including Mike Chan, the former head of RHB IB.
According to data on the SC's website, RHB IB had, among other things, failed to conduct ongoing due diligence and scrutiny of the trading accounts of seven of its clients; failed to discover and report suspicious transactions in five accounts to the Financial Intelligence and Enforcement Department of Bank Negara Malaysia; and failed to identify its customer and verify such customer's identity using reliable and independent source of documents, data or information.
It also failed to adequately supervise its licensed representatives and ensure their compliance with securities laws.
These constituted a breach of Section 356(1)(a) of the CMSA and some of the SC's guidelines on the prevention of money laundering and terrorism financing for capital market intermediaries, among others.
"The SC took administrative actions against RHB IB over several cases concerning the entity's internal controls and procedures," an SC spokesman told The Edge Financial Daily (TEFD).
RHB IB is appealing its case, the spokesman added.
RHB IB is the wholly-owned investment banking subsidiary of RHB Bank Bhd.
Although the magnitude of the fine is relatively small — RHB IB's parent company, RHB Bank, made a net profit of RM2.31 billion last year — it is understood to be the highest imposed by the SC on a financial institution thus far.
The maximum fine the SC can impose on companies as administrative action is RM1 million. It used to be RM500,000, but this was later doubled in 2015, the SC spokesman said.
The SC reprimanded and imposed a RM200,000 penalty on Chan for failing, as RHB IB's then managing director and chief executive officer (CEO), to ensure that adequate policies and procedures were in place to organise and control the company's affairs responsibly and effectively.
Chan, who became the country head and CEO of RHB Bank Singapore in July 2016, left the RHB group earlier this year to pursue other opportunities. Chan had been in charge of the investment bank for about three years since August 2013.
The SC also reprimanded and imposed a one-month suspension on Khe Yew Chun, the head of retail, securities and futures at RHB Centre Main Branch. According to the SC, Khe had proactively sought for a letter by relying on three individuals, despite them being stated to be involved in the misappropriation of monies deposited with a client of RHB IB.
Khe had also instructed a branch administration manager to verify the said letter, without the branch manager being aware of another letter. The result was that a false and misleading letter was submitted to the SC.
Apart from Khe, another individual, Azhar Ahmad, who holds a capital market services representative licence, was reprimanded.
"The administrative actions [have been] posted on the SC's website since December 2018. We are not in a position to comment on the administrative actions that were taken by [the] SC," an RHB Bank spokesman said, in response to queries from TEFD.
According to the SC spokesman, RHB IB and the relevant individuals have already paid their fines.