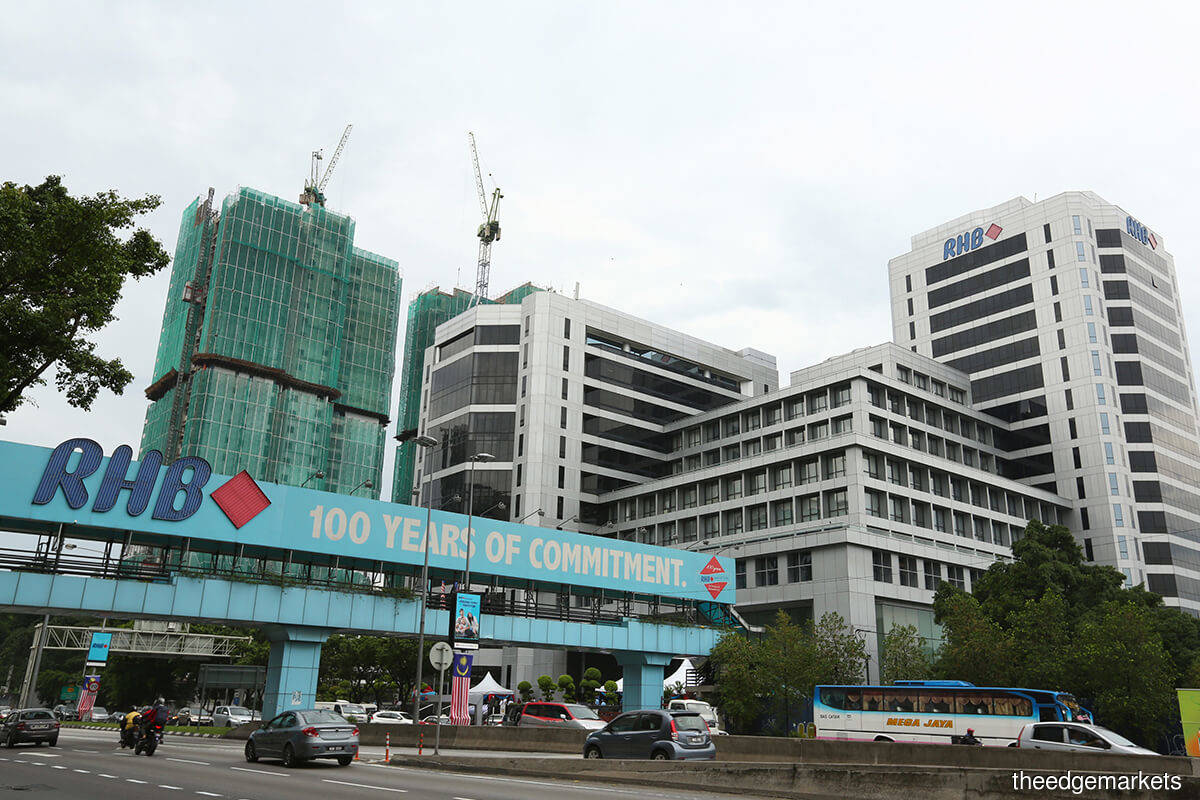 KUALA LUMPUR (March 2): RHB Bank Bhd will face asset quality deterioration in 2021, said S&P Global Ratings.
In a statement yesterday, S&P said the bank's performance in 2020 was in line with its estimates.
"Net profit fell by 18%. Cost control and higher revenues from broking, wealth management and securities trading partly offset the effects of lower margins and higher credit cost.
"Credit cost rose to 0.6% of total loans in 2020, from 0.2% in 2019.
"The increase reflects Covid-19 stress, and the bank's additional provisions on legacy oil and gas (O&G) and steel exposures in the fourth quarter of 2020," it said.
S&P forecast RHB Bank's credit cost will stay high at 0.5%-0.6% and gross non-performing loans (NPLs) will rise to 3%-3.5% of its total loans in 2021.
"This is in line with our view that the banking industry's increase in credit cost, stemming from the pandemic fallout, will be spread over 2020 and 2021.
"We also anticipate that banks' NPLs will rise with a lag as moratoriums and other support measures are phased out," it said.
S&P said RHB Bank's reported gross NPLs were stable at 1.7% of total loans at the end of the last quarter of 2020, compared with the previous quarter.
"That was due to the bank's restructuring efforts and a six-month blanket moratorium on retail and small and midsize enterprise (SME) loans that lasted until the end of September," it said.
S&P has a BBB+/Negative/A-2 rating for RHB Bank.
Yesterday, RHB Bank shares fell 2.58% or 14 sen to RM5.28, valuing it at RM21.17 billion.