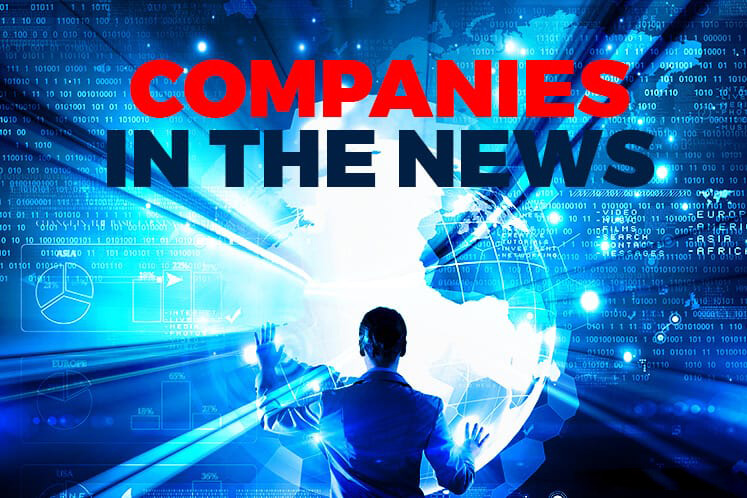 KUALA LUMPUR (Dec 5): Based on corporate announcements and newsflow today, companies in focus tomorrow could include RHB Bank Bhd, Paragon Globe Bhd, TH Plantations Bhd, Sapura Energy Bhd, Westports Holdings Bhd and Nexgram Holdings Bhd.
RHB Bank Bhd says it is exiting Hong Kong due to the increasingly challenging brokering environment there.
It said its wholly-owned investment bank, RHB Investment Bank Bhd, will be shuttering its operations in the special administrative region that are being undertaken by wholly-owned RHB Hong Kong Ltd and its subsidiaries.
"Pursuant to the proposed cessation, RHB Hong Kong Group (RHB Hong Kong and subsidiaries) will gradually discontinue offering financial services to its existing and potential clients," RHB Bank said in a filing with Bursa Malaysia.
It said Hong Kong presented an increasingly challenging broking environment that has resulted in losses being recorded for RHB Hong Kong Group.
Paragon Globe Bhd is acquiring 31.1 acres of freehold land in Pulai, Johor, which it plans to develop into a well-conceptualized commercial area. The group is buying the land for RM60.96 million from Iskandar Capital Sdn Bhd.  
EPF owns a direct 29.26% stake in Iskandar Capital, while Khazanah Nasional Bhd has a 15.28% direct stake. The two, together with Kumpulan Prasarana Rakyat Johor, also have a 55.46% indirect interest in Iskandar Capital — held via Iskandar Investment Bhd.  
TH Plantations Bhd is disposing of its 100% equity interests in Bumi Suria Ventures Sdn Bhd (BSV) and Maju Warisan Sdn Bhd to Tamaco Plantation Sdn Bhd for RM170 million.
The company said the two non-performing companies own 6,513.80 hectares of oil palm plantations in Bintulu and Sibu, Sarawak.
It said the disposal of the assets, which was done via a tender exercise, is a part of THP's rationalisation plan to revive its financial performance through the divestment of its assets to reduce borrowings and improve operational efficiency.
Sapura Energy Bhd posted its third straight quarterly loss, despite revenue increasing 47.4% to RM1.78 billion in the third financial quarter ended Oct 31, 2019, from RM1.21 billion a year ago.
The net loss trippled to RM100.89 million from RM31.09 million.
However, loss per share for the current quarter was down at 0.63 sen for 3QFY20 compared with 1.69 sen for 3QFY19, due to dilution pursuant to issuance of options granted under an employee stock option.
Westports Holdings Bhd will undertake a prudent impairment of provision in the coming financial quarter with regards to the cost and damages arising from a vessel berthing incident in November.
In a bourse filing, Westports said the detailed procedures and processes involving external and internal parties in determining the cost, recovery or reversal of provision, would unlikely be completed by Dec 31.
On Nov 11, Westports said in an incident at Westports Malaysia Sdn Bhd (WMSB) on Nov 8, a berthing container vessel made contact with WMSB's two ship-to-shore cranes.
Nexgram Holdings Bhd's external auditor Styl Associates PLT has expressed an unqualified opinion on the group's accounts, and raised concerns over its ability to continue as a going concern.
Nexgram said Styl Associates has noted that the group had incurred a net loss of RM20.89 million for the financial year ended July 31, 2019 (FY19), and had at that point of time not complied with the repayment terms of its bank borrowings.
This, along with other matters, indicate a material uncertainty exists that may cast significant doubt on the group's ability to continue as a going concern, the auditor said.