This article first appeared in The Edge Financial Daily, on July 30, 2018.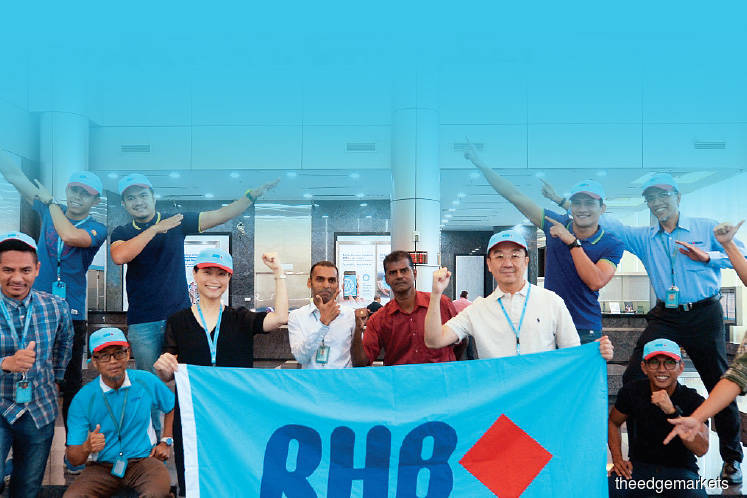 The spirit of camaraderie inspired RHB Bank Bhd's team to enter this year's race. This includes group chief internal auditor Alex Tan Aun Aun, who is taking part in CEO (chief executive officer) Race for the first time.
"Yes, this is my first time taking part in the Rat Race. What motivates me is that this event is for a noble cause. I do not feel any pressure as I am not in this to win it, but to run for a good cause. I plan to have a good time and immerse myself in the whole atmosphere," Tan told The Edge.
The race has encouraged him to adopt a healthy and balanced lifestyle while allowing him to connect with fellow CEOs in a more relaxed setting, joining hands for charity. Furthermore, he added, the funds collected will benefit the underprivileged.
The team from RHB Bank, a regular supporter of the race and its objectives, is looking forward to a great day out with fellow runners — all in the name of charity.
"Charity is interwoven into the fabric of our business goals," said Angus Salim Amran, RHB Bank head, group sales, group treasury and global markets, adding that running for a good cause makes the race much more fulfilling.
"I enjoy running and do so competitively. To prepare for this year's Rat Race, I run regularly and have been training along the route of the race," he said.
He believes that the noble effort of running equals humility, which is the basis of charity.
"The spirit of camaraderie from the runners helps to ensure that the Rat Race meets its charitable objectives," he added.