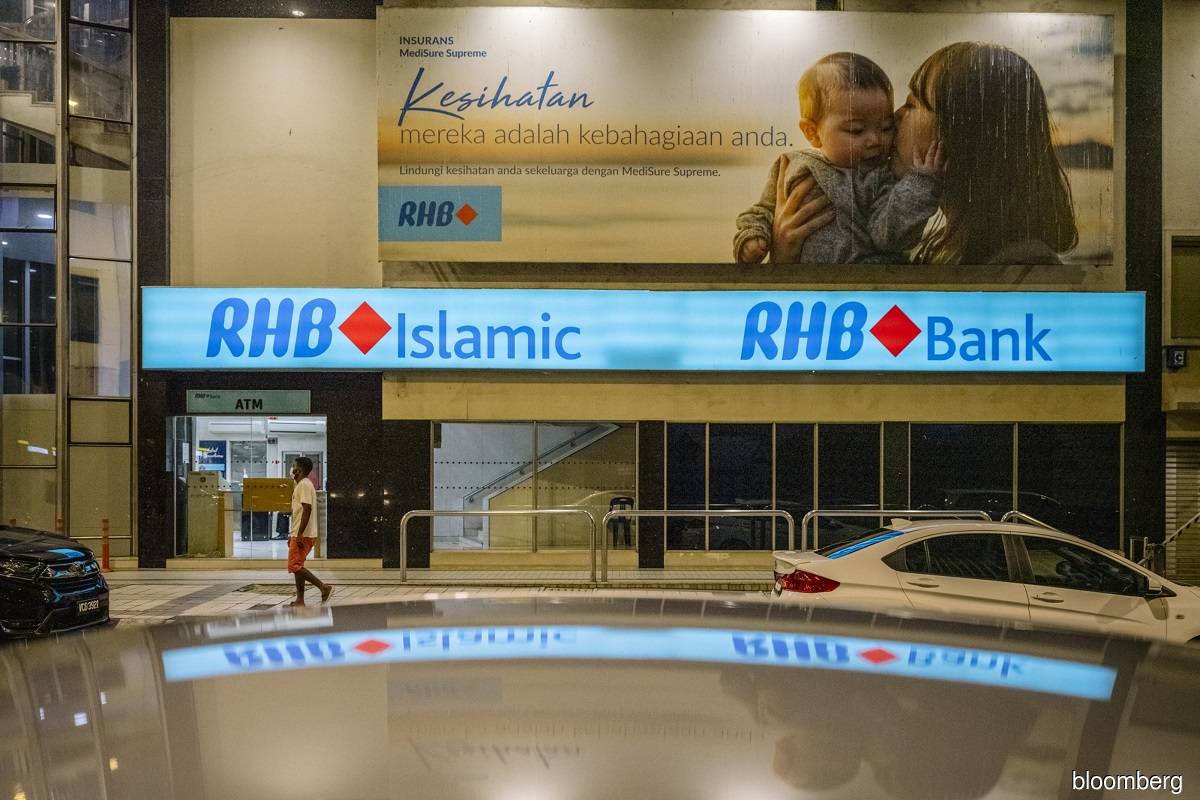 KUALA LUMPUR (Nov 30): RHB Bank Bhd reported a net profit of RM622.25 million or 15.52 sen per share for the third quarter ended Sept 30, 2020 (3QFY20), up 1.04% from RM615.83 million or 15.36 sen per share a year ago.
Revenue fell 9.83% to RM3.01 billion from RM3.34 billion in 3QFY19, according to RHB's filing with Bursa Malaysia today.
The bank did not declare a dividend this quarter.
On a quarterly basis, RHB's net profit improved 55.27% from RM400.77 million, while revenue slipped 8.03% from RM3.27 billion in 2QFY20 ended June 30.
Excluding discontinued operations, RHB said its profit before tax dropped 6.4% year-on-year to RM789.9 million mainly due to higher allowances for credit losses on loans and other financial assets, and operating expenses, offset by higher non-fund-based income.
For the cumulative nine months ended Sept 30, 2020, the bank's net profit fell 14.26% to RM1.6 billion or 39.75 sen per share from RM1.87 billion or 46.42 sen per share, due to net modification loss of RM392.4 million arising from the six-month loan moratorium earlier this year and higher allowances for credit losses.
"Higher net fund-based income and non-fund-based income helped mitigate the profit reduction," said the banking group.
Meanwhile, revenue fell 6% to RM9.51 billion from RM10.1 billion.
Its net fund-based income increased by 1.7% year-on-year to RM3.74 billion driven by proactive management of funding costs, which dropped 19.3% year-on-year, supported by an increase in current account savings account (CASA) composition from 25.4% to 31.3% and the redemption of certain Hybrid Tier-1 Capital and sub-debt instruments over the course of 2019 and 2020.
Besides, its net interest margin (NIM) for the quarter dropped to 1.99% compared with 2.13% for the same period last year, mainly from the impact of overnight policy rate (OPR) cuts.
"Non-fund-based income improved by 14.3% to RM1.77 billion, contributed largely by higher net trading and investment income, brokerage income and insurance underwriting surplus," said RHB.
Commenting on prospects, group managing director of RHB Banking Group Datuk Khairussaleh Ramli said the group remains vigilant and continues to navigate carefully through the impacts of the pandemic and bolster its provisions to tide through uncertainties ahead.
He added, RHB remains committed to providing targeted repayment assistance to its customers in weathering the effects of economic challenges brought about by the Covid-19 pandemic.
"We have made our repayment assistance programme even easier for our customers to obtain the needed financial assistance, in particular those registered under the Bantuan Sara Hidup and Bantuan Prihatin Nasional packages as well as the microenterprise segments with loan and financing facilities of up to RM150,000. We urge all our customers who have difficulty in paying their loan and financing installments to contact us as soon as possible.
"As we navigate through the financial, operational and humanitarian impact of Covid-19 pandemic, we remain steadfast in our commitment to emerging from this crisis stronger — accelerating digital transformation and IT infrastructure modernisation, developing and upskilling our workforce, and implementing [email protected]," said Khairussaleh.
At 3.15pm, shares in RHB were up seven sen or 1.36% to RM5.22, valuing it at RM20.57 billion. It saw some 4.51 million shares traded.