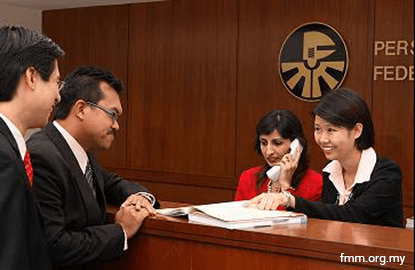 KUALA LUMPUR, (Aug 21): The decision by the Malaysian Examination Syndicate's decision to postpone making English a must–pass subject in Sijil Pelajaran Malaysia could hamper efforts to employ Malaysian graduates, according to an employers' federation.
The Federation of Malaysian Manufacturers (FMM) said it was disappointed with the decision that was announced recently.
In a statement today, FMM said the decision to make English a must–pass subject from 2016 onwards was first announced on March 8, 2013 and reinforced in the Malaysia Education Blueprint 2013-2025 in September 2014 by the then Deputy Prime Minister and Minister of Education Tan Sri Muhyiddin Yassin. 
The FMM has been lobbying the government for years to make English a must–pass subject in public examinations, it opined, stating that FMM's proposal was to set 2018 as the start date; and was most encouraged when the government decided on an even earlier date from 2016.
FMM stressed that staying firmly on course of the target timeline is crucial to the country's efforts to improve the standard and competency of English among Malaysian students.
A clear and definite timeline would motivate schools, teachers and students to devote more resources towards learning and improving their competency in English to secure a good pass in public examinations, it noted.
FMM also said there is great concern that without a set target date, the many on-going initiatives and efforts including the retraining of teachers and providing the necessary facilities would take a backseat and be given lower priority at all levels of education.
It pointed out that even the 11th Malaysia Plan has acknowledged and included initiatives to improve English proficiency.
The postponement is a setback to the Plan's strategies and programmes, it added.
FMM said proficiency and mastery of the English language is well acknowledged as necessary in the acquisition of knowledge and in attracting higher value–added investments, which would help to move Malaysia quickly into a high-income knowledge economy.
The employability and quality of Malaysia's human capital is at stake and also the country's efforts to achieve developed nation status, it added.
Parents and students need a greater level of certainty and clarity on the government's policy on English.
In this regard, FMM is calling on the government to stay committed and firm on its decision to make English a compulsory must–pass subject from 2016.
If there is a need to allow more time for teachers and students to prepare, then FMM reaffirms its earlier proposal to start making English a must–pass subject from 2018 and not later, it noted.