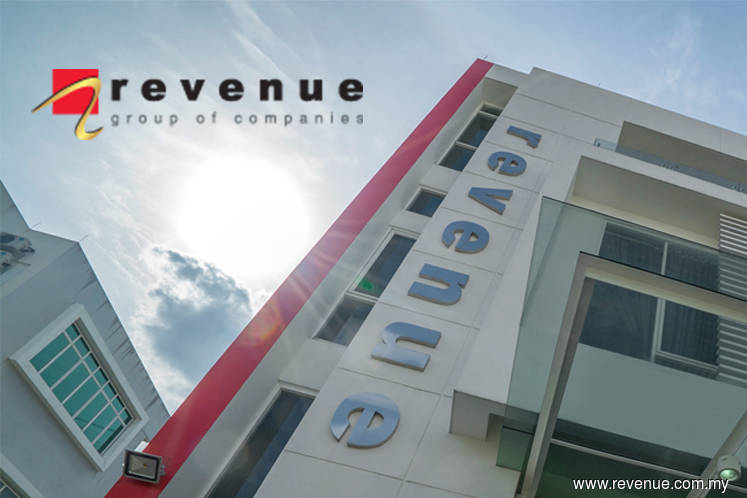 KUALA LUMPUR (July 10): Revenue Group Bhd, en route to list on the ACE Market of Bursa Malaysia on July 18, saw the public portion of its initial public offering (IPO) oversubscribed by 11.22 times.
In a statement today, the cashless payment solutions provider said 3,699 applications for 136.21 million new shares, valued at RM50.4 million, were received for 11.14 million new shares that were made available for public subscription.
The 11.14 million new shares available for application by eligible directors and employees have also been fully subscribed, it added.
In addition, 16.71 million new shares earmarked for identified investors were fully placed out.
Under the listing exercise, Revenue is raising RM20.61 million from its public issue of 55.71 million new shares at an issue price of 37 sen per share, of which 11.14 million new shares were made available to the Malaysian public via balloting. The existing shareholders of the company also made an offer for sale of 16.71 million shares by way of private placement.
Of the total IPO proceeds, RM8.1 million (39.3%) will be allocated for capital expenditure to purchase 9,000 units of new digital electronic data capture terminals. Another RM4.04 million (19.6%) will be used to upgrade and enhance its revPAY platform and recruit additional information technology personnel; RM2.5 million (12.1%) to repay bank borrowings, RM1.5 million (7.3%) for business expansion to Cambodia and Myanmar, RM1.77 million (8.6%) for working capital, and the remaining RM2.7 million (13.1%) to defray listing expenses.
M&A Securities Sdn Bhd is the adviser, sponsor, underwriter and placement agent for the IPO exercise.