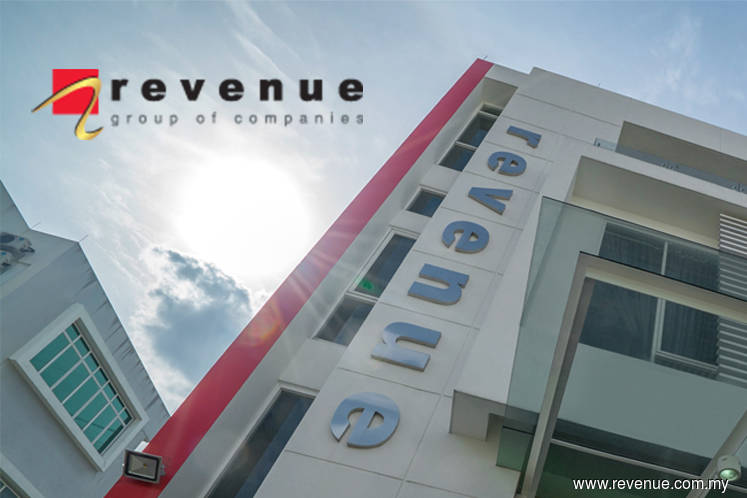 KUALA LUMPUR (May 2): Revenue Group Bhd, a cashless payment solutions provider, has received regulatory approval from Bursa Malaysia to list on the ACE Market by July 2018.
In a statement today, Revenue Group's managing director and group chief executive officer Eddie Ng Chee Siong said the approval is a significant milestone in the company's journey to become a listed entity.
"The initial public offering (IPO) will facilitate Revenue Group with greater financial flexibility to pursue future growth opportunities to widen our market reach and customer base in Malaysia as well as to retain and attract new, skilled employees in the electronic payments and informational technology industry," he said.
Revenue Group's IPO entails the issuance of 55.71 million new shares, representing 25% of the enlarged share capital.
Of the 55.71 million new shares, 11.14 million new shares will be made available to the public and 11.14 million new shares for its eligible directors and employees, while the remaining 33.43 million new shares are earmarked for selected investors.
As part of the listing exercise, which is advised and facilitated by M&A Securities Sdn Bhd, Revenue Group said the existing shareholders will also make an offer to sell 16.71 million shares by way of private placement to selected investors.
As for the IPO proceeds, Revenue Group said the amounts raised will be used mainly for capital expenditure to purchase approximately 9,000 units of new digital electronic data capture terminals and enhancement of its flagship revPAY platform.
In addition, the firm will also be using the cash proceeds to expand its information technology team, repayment of bank borrowings, business expansion to Cambodia and Myanmar, as well as general working capital requirements, and defrayment of listing expenses.
Once listed, Revenue Group is expected to be the 119th company to be included in the ACE Market, according to data from Bursa Malaysia's website.
Established in 2003, Revenue Group has been servicing different customers including banks, non-bank institutions, physical store merchants, online store merchants and e-money payment scheme.