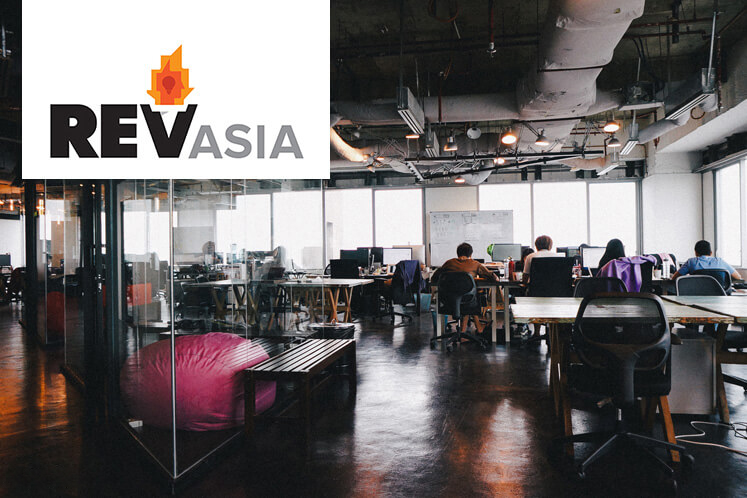 KUALA LUMPUR (July 12): Rev Asia Bhd has inked a term sheet for the proposed acquisition of a 60% stake in telco and industrial sector integrated solutions provider Orissa Wicomm Pte Ltd for up to RM12.4 million.
The announcement came concurrently with Rev Asia's decision not to extend an initial Memorandum of Understanding (MoU) with Catcha Group Pte Ltd to acquire a foreign company with foreign operations.
A quick check on Orissa Wicomm website shows that it has presence in Kuala Lumpur and Manila.
Rev Asia inked the term sheet today with Orissa Wicomm, Datuk Dr Syed Muhamad Syed Abdul Kadir, Shobana Kumarasamy and Nallendran Satturukanasingi to acquire 1.08 million shares in the company.
Pursuant to the term sheet, Rev Asia will also extend a secured loan of RM2 million to Orissa Wicomm for working capital.
As it stands, Rev Asia intends to pay RM4 million cash and RM2 million worth of new Rev Asia shares for the acquisition.
The balance RM6.4 million may be satisfied in two tranches of RM3.2 million each, via cash or further new shares in Rev Asia, adding that the mode of payment for the balance will be at its "absolute discretion".
The consideration sum of the two tranches is also on condition that Orissa Wicomm is able to churn out profit after tax of above RM2.5 million in each of the year ended Dec 31, 2020 (FY2020) and FY2021.
"The proposed acquisition is part of the company's regularisation plan to regularise the company's GN2 condition to maintain its listing status on the ACE Market of Bursa Securities," said Rev Asia.
"Details of the regularisation plan will be announced and submitted to Bursa Securities for its approval in due course," it added.
Shares of Rev Asia closed 1.5 sen or 7.5% lower at 18.5 sen, giving it a market capitalisation of RM24.91 million.