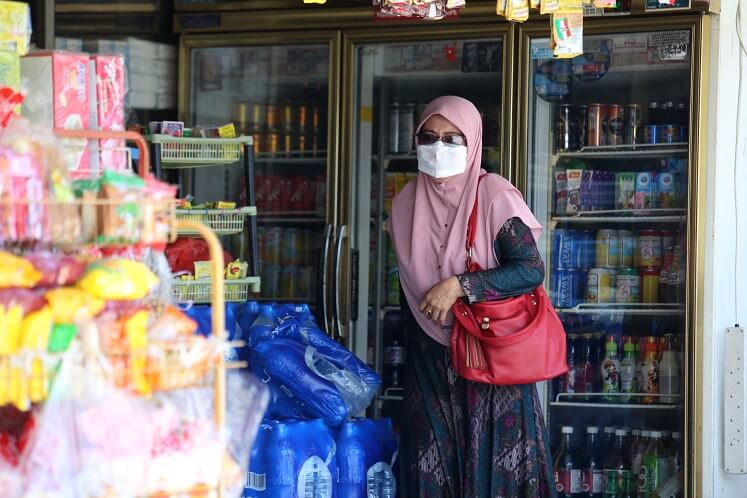 The Covid-19 pandemic and subsequent Movement Control Order (MCO) will have a profound impact on the way Malaysians shop, even after the MCO is lifted, according to Nielsen Malaysia. It identified three key trends moving forward in Malaysia's consumer and retail landscape, two of which suggest a return to simpler times while the third, counter-intuitively involves embracing the latest technology.
Nielsen Malaysia managing director Luca De Nard tells Enterprise that the three trends are growth in "proximity retailing" (that is, a return to mini-markets and provision shops), a rise in home cooking and a surge in e-commerce, where those forced to opt for online buying during the MCO may actually get addicted to the convenience and stick to it after the MCO is lifted.
"When it comes to retail, small is the new big, and it has been the case over the past couple of years. To put things into perspective, hypermarket sales declined in 2018 and 2019, while smaller formats such as minimarkets, provision stores, convenience stores and pharmacies have seen a healthy growth," he says.
De Nard explains that this is because Malaysians crave convenience. "[They are looking for] smaller stores, quicker checkout queues, ample parking, something closer to home or work.
"We believe that the restrictions in place with the MCO, as well as general concern about health and hygiene, will accelerate the growth of smaller formats at the expense of large stores. And as people continue to frequent smaller format stores, manufacturers will also start focussing their distribution strategy to ensure that their products and brands are in these smaller, neighbourhood stores, ultimately allowing consumers to find what they need without having to venture too far away from home," he points out.
The other trend Nielsen identified, during this time, is the rise in home cooking and in-home dining. "Restricted living has sparked a rise in home cooking among Malaysians. A recent study we did to measure consumers' response to Covid-19 showed that around 60% say they're eating at home much more often than before. 
"At the same time, they report less frequent consumption of take-away meals and food delivery. Not only are a majority of consumers cooking much more often than they did before the MCO, 8 out of 10 are cooking at least once per day," he notes.
This, De Nard adds, should come as no surprise, as people are spending almost all their time at home and presumably have more time to make their own meals. In addition, they have also become more price conscious. "But what is key here is that less than half of consumers say they will return to their former dining habits after the MCO is lifted. The reason? Lingering concerns on health and hygiene related with dining out."
De Nard says the MCO may well be a catalyst that shifts Malaysians' dining habits from out-of-home to in-home. "For this to happen, FMCG manufacturers and retailers must leverage the MCO to position home cooking as the cheaper, more convenient and healthier option for Malaysians."
But what are the F&B outlets to do? They stand to lose a great deal of business if home cooking becomes the norm in Malaysia. According to the Nielsen Food Trips study done last year, Malaysia's eating-out market was estimated to be RM11 billion with Malaysians eating out two to three times per week, on average. 
De Nard says that for F&B outlets to win back clientele, they need to look at two things. Firstly, offering home delivery or signing up with food delivery platforms. And secondly, addressing concerns on health and hygiene in-store, that is, putting in place social distancing measures, automating ordering and payment methods and increasing their focus on cleanliness.
"We believe that manufacturers of products that rely on on-premises sales will be most impacted and they need to be prepared for a scenario where less footfall in dining outlets will mean fewer sales. These players will need to plan for the bulk of their sales to come from retail stores," he says.
However, despite the hit that F&B may take from this, he believes that the future is golden for e-commerce in Malaysia: in fact, that Covid-19 may do for the Malaysian e-commerce sector what SARS did for China's.
"Even before this virus, we have seen some categories already move online successfully such as electronics, fashion and personal care and make-up. With the current movement restrictions in place, our data shows a boost in online sales for new categories such as home care, baby care, packaged food and beverages.
De Nard points out that as trust in online shops increases among "forced trialists" that is, people who have been forced to purchase their goods online owing to the MCO, and they become accustomed to the convenience of shopping online for these categories, they will stick to it well after the MCO is lifted.
For fresh groceries, however, it's a different story. "The MCO has exposed some limitations in our online fresh grocery ecosystem to keep up with soaring demand. We have seen many online fresh grocery delivery platforms face challenges in stocking and delivery slots.
"The inability of these fresh grocery stores to meet demand and/or poor customer experience will mean that Malaysians will continue to shop in-store for their fresh items," he says.
Moving forward, he adds, well-trusted SuperApps could ramp up partner-vendors in the grocery retail channel and frequent app users may opt to use those apps for home delivery of groceries. "But for now, the choice of fresh groceries is limited on these apps as well, making in-store the best choice."