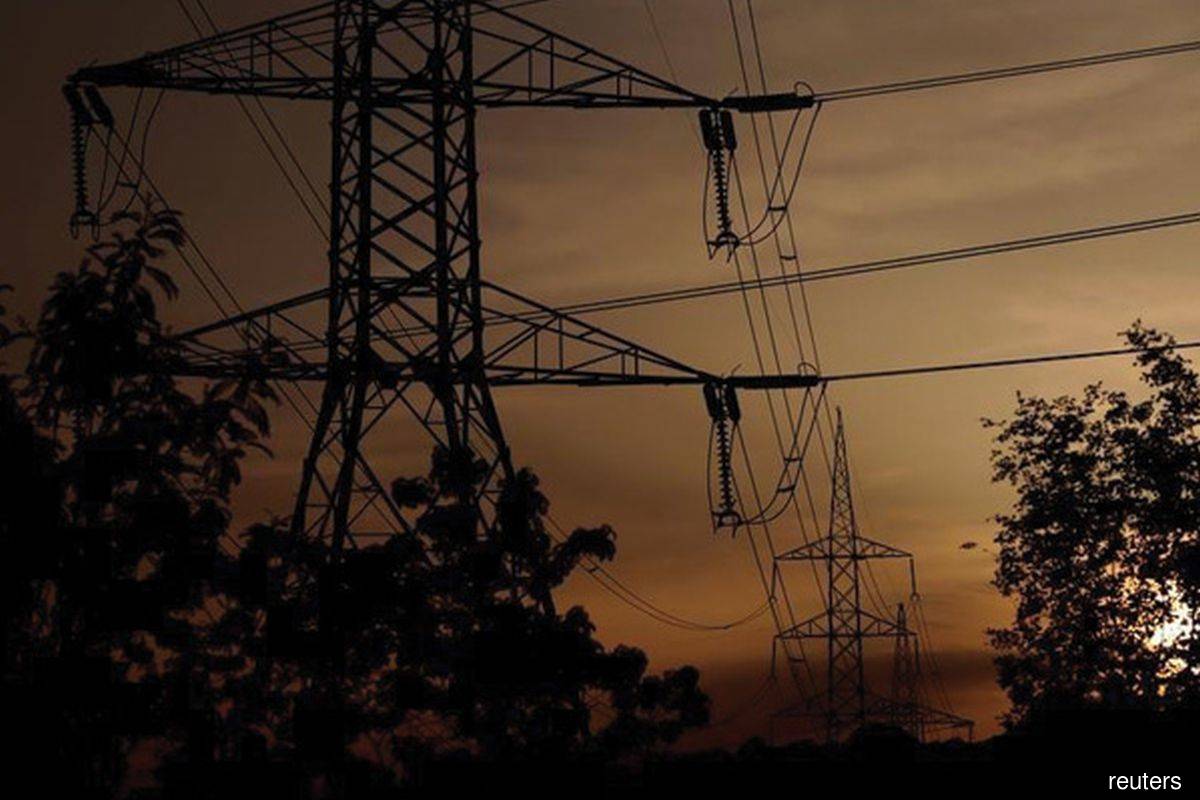 KUALA LUMPUR (July 6): Despite the recent pick-up in global coal consumption for power generation to support returning demand, all factors point to the continued adoption of renewable energy (RE) sources and net-zero commitments, said industry players.
This includes sustained RE investment value and development costs, sustained demand for carbon credits, as well as acceleration of net-zero targets among economies, panellists said at Maybank's "Invest Asean 2022 ESG Conversations: Renewables, Energy Security & The Low Carbon Economy" webinar.
While the backtracking of EU countries to burn coal highlighted how the power industry "needs to be agile" to supply-demand conditions, the cost for carbon offset has risen due to this one-off event, said Sarawak Energy Bhd head of sustainability Mohd Irwan Aman.
"By emitting more, you need to buy more to offset [the excess carbon]. That is the scenario," Mohd Irwan said.
"Definitely net-zero will stay… each country has their own targets and this will cascade down," he said. "[This backtracking] is just a one-off event that disturbed the market, but the long-term objective will [remain]."
While RE developments slowed during the pandemic, the market is keeping up with their net-zero targets, commented Thitipong Jurapornsiridee, chief financial officer of Thailand's Global Power Synergy Co Public Ltd.
"Based on what we have seen, the pace of RE investments is still there — it is not lower; in terms of pricing, it is not cheaper," Jurapornsiridee said.
Solar module supply security in focus
The recent energy crunch also highlighted the importance of ensuring security of RE supply chain, namely the supply of solar panel equipment, said Raj Kumar Jain, head of business development at India's Adani Green Energy Ltd.
"The move in adopting alternative fuel, which is coal, is only a knee-jerk reaction of having something available in hand.
"But it will transition into much better options for renewables, diversification of energy sources out of traditional areas — whether it is gas being replaced with hydrogen derivatives, or solar modules being made outside of one specific country," Raj said.
"You can't have your country starving for energy based on the whims and fancies of other countries — that is highlighted very much.
"There were no solar modules available. The US was not able to even import them, forget about adopting [solar energy on a huge scale]. The same is happening in many other places as well. This precipitates into real energy security [issue]," Raj added.
RE cure for rising prices  
The pandemic had been an eventful period in the energy sector as countries accelerated their net-zero carbon emission goals.
Global investment in the energy transition rose to a record of US$755 billion (about RM3.34 trillion) in 2021, up 21% from 2021, with almost half of the investment occurring in Asia, Bloomberg NEF data showed.
However, a supply gap prompted governments from Germany to Netherlands and Austria to have no choice but fill with fossil fuel like coal. Weather shocks that affected the volume of RE generation did not help, either.
Concurrently, fuel and equipment prices rose to multi-year or record highs, from fossil fuels like oil and gas or coal, and even solar modules amid rising material costs as demand boomed.
Even the EU Emissions Trading System (ETS) carbon futures have risen by 163% since the start of 2021, trading at €90.15 (about RM408.72) per tonne at end-June, from €33.69/tonne.
The options are limited in the short term to address fossil fuel usage and rising fuel costs, TNB Renewables Sdn Bhd managing director Mohd Yusrizal Yusof said.
"It goes back to the need to balance energy affordability, sustainability and reliability." Mohd Yusrizal said. "Renewable energy is one way to mitigate rising prices… In the long run, there needs to be a change in the way we do things."