This article first appeared in Personal Wealth, The Edge Malaysia Weekly, on November 27, 2017 - December 03, 2017.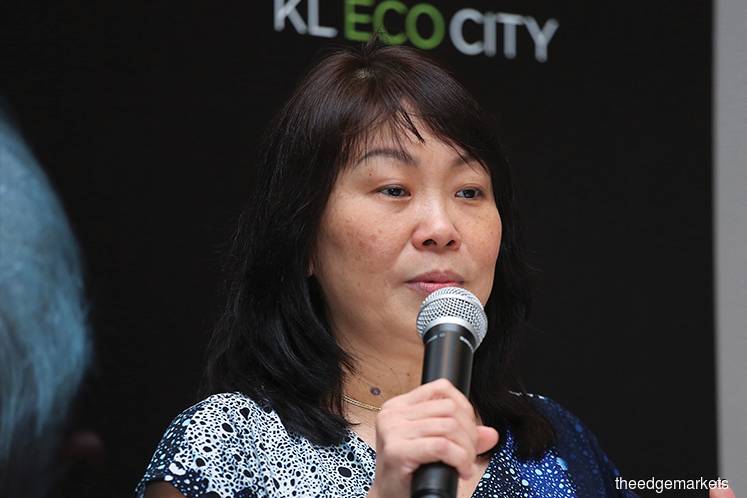 Malaysians should plan ahead to ensure that they can pay for their long-term care after retirement. While many think they can rely on family members to support them, their children may not be able or willing to do so, said Dr Carol Yip, CEO of Aged Care Group Sdn Bhd, at The Edge-Kenanga Retirement Forum 2017.
Today, cost is a challenge for the elderly who want to live in aged care facilities. According to Yip's study on more than 400 elderly Malaysians living in nursing homes, 75.5% of them cannot pay for their own care anymore and almost all of them do not have any funds left in their Employees Provident Fund (EPF) accounts. Based on her calculations of current nursing home charges and medical expenses, the basic cost of living in a nursing home can be easily RM240,000 for five years.
"In Malaysia, we have a three-pillar retirement system. You are either a civil servant or a private employee, where you contribute to the EPF. If you do not contribute to the EPF or do not have pension income, you are on your own," said Yip.
"You need to invest your money, either through your savings, shares or properties. They are very shaky, so you need to make sure one of your financial pillars is very strong. The last resort — the fourth pillar — is your family as your support."
According to the World Bank's five-pillar retirement income system, the first pillar is the state pension; the second is mandatory savings, such as the national saving fund or government pension fund; the third is voluntary savings; while the fourth is other financial sources, including family and community support.
Yip suggested listing out all your assets and deciding what you are willing to liquidate to pay for your care. Income sources that you can look at include unit trusts, fixed deposits, EPF savings, shares, liquid assets and life insurance cash value when the policy matures.
"For those who have bought unit trust funds, there is no standing instruction that says if I check into a nursing home, please sell these for me. So, this is another thing we can do — have a standing instruction that says, if I check into a nursing home, please sell it at whatever price and turn it into cash for me," she said in her presentation, "Planning for long-term care: What is the cost of your peace of mind?".
The cash generated from the sale or liquidation of assets can be put into a trust such as CareTRUST, designed by Kenanga Investment Bank Bhd and Managedcare Sdn Bhd, a wholly-owned subsidiary of Aged Care Group. The account holder can identify three beneficiaries and designate the money to pay for his care in due course. Another feature the product offers is access to a care administrator, who will monitor the account holder and help plan for his needs.
Yip said it is time that people look into the advantages of the burgeoning end-to-end aged care facilities around the country. This way, the elderly will live in communities where they continue to receive regular medical attention and care. This is similar to retirement villages in other countries.
"We are talking to developers as we want to build a gated and guarded community for seniors, where the apartments are wheelchair-friendly and come with a telehealth system that monitors your health. So, if you want a meal, you just have to call. This is what you see overseas," she added.
Aged Care Group specialises in providing integrated care services to the elderly, such as retirement villages and nursing homes.
Yip also said there is a pressing need for such facilities as people start to live longer and children may not have the time or capability to take care of their elderly parents. This is particularly pertinent for senior citizens in their "fourth age" — typically between 75 and 100 years old — which is the time when one needs 24-hour care.
Along with better regulations to ensure quality care, aged care facilities should have good design and architecture, like a hotel that takes care of your needs, said Yip. Some existing projects with this vision are the senior living resort Eden-on-the-Park in Kuching, Sarawak, and the retirement village Green Acres in Ipoh, Perak.
With good facilities and environment, the taboo of having the elderly cared for in aged care facilities is fading away. "I actually get calls asking, 'When is my facility ready?' There are people looking forward to such facilities. So, I think it is no longer a taboo. I think once the facilities are up, they can see how nice it is, so they don't mind," said Yip.
Q If a home is the best place for an aged family member to receive care, does your organisation provide training for ordinary people to manage their elderly parents who are unable to help themselves? (Fazida Idris)
A We do provide training to communities via workshops that we organise. At these workshops, our registered nurses guide would-be caregivers through the expectations, challenges and basic skills they need to prepare for the task, as well general handling of ageing parents. We also provide one-to-one training to individual caregivers as well as long-term care assistance and resources. - Yip