This article first appeared in The Edge Malaysia Weekly, on May 20, 2019 - May 26, 2019.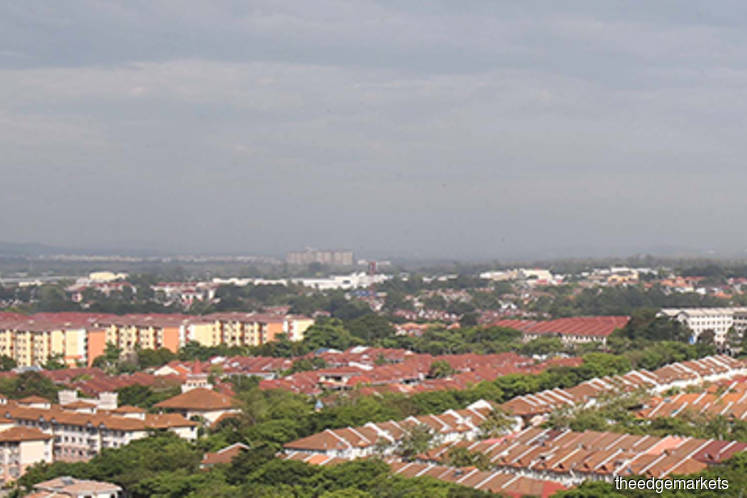 THE Securities Commission Malaysia (SC) introduced its regulatory framework for property crowdfunding (PCF) last Friday, paving the way for those keen on conducting such a business to send in applications to become PCF platform operators.
This is a significant development. Once such platforms are up, retail and institutional investors will have the opportunity to "crowdfund" first-time homebuyers for properties valued at RM500,000 and below.
Property consultants CBRE|WTW and Nawawi Tie Leung Real Estate Consultants Sdn Bhd say they like the idea of PCF but that it has to be done in a transparent manner and good governance processes must be in place. There should be no hidden charges and both buyer and investor should be fully aware of the risks involved, which include fluctuating property values.
Developer Mah Sing Group Bhd believes the scheme is a good avenue for those who want to buy completed properties for less than RM500,000 as their first home.
"This may benefit those who do not qualify for traditional bank loans but have other income from part-time jobs — as  Grab driver, for example — to support their livelihood," group managing director Tan Sri Leong Hoy Kum tells The Edge.
He believes developers who have ready stock of completed units valued below RM500,000 may see a surge in take-up rate from this scheme.
Leong notes that members of the public will be able to participate in property investment of residential homes with a much lower capital outlay.
"It is a similar concept for those who already invest in REITs (real estate investment trusts), but for the residential property segment. Furthermore, there is an additional level of comfort as this crowdfunding process will have regulatory boundaries, safeguarding the interests of all parties. We shall certainly explore listing some of our completed residential units below RM500,000 on this platform," he says.
The SC has set no timeframe for when it expects the first PCF platform to be rolled out. It also has no target for how many players there should be.
"When we went through our public consultation, there were some clever ideas that came to us. Whether these translate into actual applications remains to be seen. We encourage aspiring applicants who want to become operators to innovate and think about how they can structure [their business model] around the regulatory boundaries we have created. There are no limitations on the number of applicants nor time period [for them to apply]," a spokesman said at a technical briefing last Wednesday. The spokesman added that the SC's turnaround time for approval would depend on the complexity of the business model that is presented.
Alternative financing avenue
PCF, first announced during Budget 2019 in November last year, is ultimately aimed at providing an alternative home financing avenue for first-time homebuyers.
Generally, PCF refers to a form of fundraising, whereby a homebuyer obtains funds to pay for the purchase of a property by way of investments from a relatively large number of investors through an online platform that is responsible for publicising and facilitating such transactions.
Recall that EdgeProp Sdn Bhd launched FundMyHome last November for first-time home buyers. But this is a digital property platform that did not require regulatory approval.
Under FundMyHome, buyers pay 20% of the purchase price to own and occupy a home, with the remaining 80% raised from institutional investors such as banks. The buyer and investors are locked in for a five-year period, after which the buyer can opt to either sell the home, buy the remaining portion he does not own or refinance the home via the scheme.
According to the SC spokesman, there are many variations of PCF schemes around the world, including in the US and the UK. In the US, players include Fundrise and Realty Mogul.
Under PCF, eligible properties are those in Malaysia that are already completed and valued at not more than RM500,000 at the point of primary offering. The value of the property refers to the price as determined by an independent valuer before deducting any discount and rebate.
CBRE|WTW managing director Foo Gee Jen says PCF is a positive step towards alternative investments but says certain issues, such as the independence of the property valuer, need to be clearly addressed.
"From my understanding, it is the promoter of the scheme — the operator — who appoints the valuer, so the promoter has to be careful. We do not want a situation in which the valuer is biased towards one party — for instance, the developer — for whatever reason. I am proposing that the same valuer should be appointed at both the entry and exit points of the scheme ... so he is answerable at the exit point," he says.
Eddy Wong, managing director of Nawawi Tie Leung, believes homebuyers in this scheme are likely to be an under-served market, such as fresh graduates with decent jobs who do not yet qualify for a bank loan, but who are likely to be in a better financial position several years down the road as they move up the career ladder and earn more.
"They can be good borrowers, especially if they can prove they have some financial discipline with credit card payments and so on. I would imagine it would be this group that crowdfunders would be catering for," he says.
He believes it is a good time to start PCF schemes, considering many still complain that banks are tight with lending. "Because there is a 'pain point', so to speak, there is an opportunity for operators to come in and do something like PCF. Additionally, I think that when it comes to property prices, we are already quite close to the bottom. From here on prices will either move sideways or up, so it is good for retail investors as well."
He says that while there is a lot of unsold inventory in the RM500,000-and-below segment, the scheme is probably less about addressing that issue as making sure Malaysians have homes.
The National Property Information Centre's (Napic) latest property market report showed that there was an overhang of 32,313 residential units last year, a 30.6% increase over the previous year. Of this, 62% (19,775) were priced below RM500,000. Napic defines property overhang as properties that are unsold nine months after completion.
However, in its report, Napic points out that overhang does not mean oversupply. It notes that there are other contributing factors such as mismatch, affordability and cost of living.
The Real Estate and Housing Developers' Association Malaysia (Rehda) president Datuk Soam Heng Choon says the PCF's RM500,000 cap for properties is a good price point for first-time homebuyers.
"Since it is first-time home buyers, I think we really need to make sure there is enough education and awareness so they understand what [PCF] is all about," he says.
Despite the Malaysian penchant for property investment, he does not think there will be a "mad rush" among retail investors to invest in PCF. "I think they will study it carefully first and will want to understand the returns."
The SC's requirements
Under the SC's rules for PCF, eligible homebuyers must be Malaysians who are 21 years of age and have never owned a home. An individual who may have jointly owned a home with another, or who may have inherited a home, would not qualify, according to the SC spokesman.
The financing limit permitted is up to 90% of the value of the property. This means that homebuyers have to come up with at least a 10% down payment.
The homebuyer is required to live in the property for the duration of the scheme's tenure but is allowed to rent out rooms.
As for the PCF operator, it must be registered as a recognised market operator and have minimum shareholders' funds of RM10 million, of which RM5 million must be set aside and maintained in a segregated account at all times. The RM5 million can only be used for the purpose of ensuring and facilitating exit certainty.
While it is envisaged that the homebuyer should be able to pay back the investors what is due at the end of the tenure of the scheme, in the event they cannot, the PCF operator must provide an exit avenue for both the buyer and the investors.
For instance, the operator can facilitate the public sale of the property via its website, or provide a warehousing facility giving the homebuyer a right to sell the property to the operator or any third party that the operator has an arrangement with, based on a market value determined by an independent valuer.
Operators have to ensure the exit terms are disclosed, including how returns, if any, will be distributed to the investors and homebuyers. Redemption of investment notes will be based on the market value of the property, as determined by an independent valuer. (Investment notes are what the homebuyer issues to investors.)
The PCF operator is permitted to offer a secondary market, allowing the trading of investment notes. Only investment notes that are hosted through its own PCF platform will be permitted to be traded.
Importantly, the SC also requires the operator to run KYC (know-your-customer), anti-money laundering and counter terrorism financing checks on both homebuyers and investors, apart from doing proper due diligence on the properties.
Last Friday the SC also announced the registration of three new equity crowdfunding (ECF) platform operators and five peer-to-peer (P2P) financing platform operators.
The new ECF operators are 1337 Ventures Sdn Bhd, Ethis Ventures Sdn Bhd, and MyStartr Sdn Bhd, while the P2P operators are Bay Smart Capital Ventures Sdn Bhd,Capssphere Services Sdn Bhd, Crowd Sense Sdn Bhd, MicroLEAP PLT and Money Save Capital PLT.
Home financing avenues in Malaysia
Mortgages
•    Traditional property financing scheme offered by financial institutions
•    Qualified buyers can typically finance up to 90% of the property
•    Price is locked in at start of the financing period
•    "Enchanced" with other related incentives such as credit guarantees, down payment assistance programmes and so on
Rent-to-own schemes
•    Relatively new scheme also introduced by banks in collaboration with developers
•    Able to fund up to 100% of the price of the property
•    No down payment required, though initial deposit is required
•    Price is locked in at the start of the financing period
Government-assisted programmes
•    People's housing programme (PPR)
•    Housing loan scheme (SPP)
•    Transit home programme
•    Youth housing scheme
•    My first home scheme
•    Other state specific programme, for example, Rumah Selangorku
Property crowdfunding
•    Additional financing option to first-time homebuyers
•    Supplements existing avenues for wider segment of homebuyers
•    Homebuyer raises financing via crowdfunding
•    Homebuyer can use period of tenure to accumulate financial resources
Eligibility criteria of homebuyers and properties
Eligibility of the homebuyer
•    Individual Malaysians only
•    21 years old and above
•    First-time homebuyer
Obligations of the homebuyer
•    Moratorium throughout tenure of investment note for the homebuyer (no dealing-sell/transfer)
•    The property must be occupied by the homebuyer at all times. A homebuyer, however, will be permitted to rent out rooms in the property during the scheme's tenure
Disclosure on homebuyers profile
•    Platform to have general disclosure on the homebuyer's profile during campaign period, including the following information: gender, age band, occupation, salary band, any outstanding lending or adverse lending record
Financing limit
•    Up to a maximum of 90% of the value of the property
Eligible properties
•    Value at not more than RM500,000 at point of primary offering
•    Completed residential properties with valid certificate of completion and compliance
•    Valid and effective legal title with no encumbrances attached
•    Limited to homes in Malaysia only