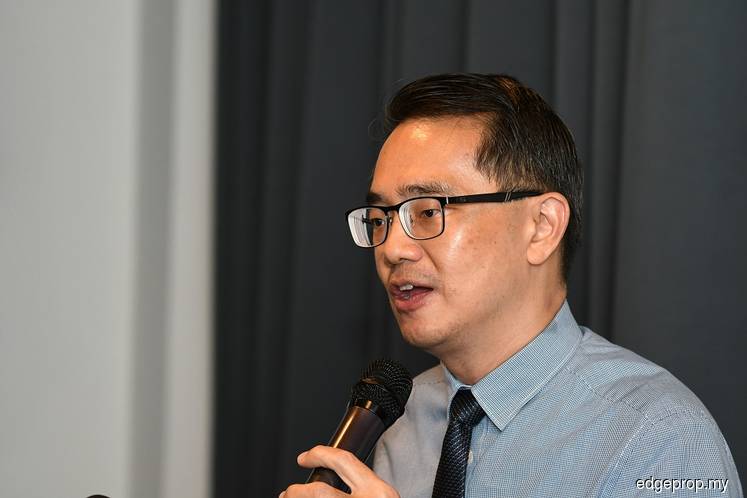 KUALA LUMPUR (July 17): Retail Group Malaysia has revised Malaysia's 2018 retail growth rate forecast from 4.7% to 5.3%, given improved consumer confidence, following the change of government and the subsequent zero-rating of the Goods and Services Tax (GST).
"Our estimation [on the retail growth rate] was 4.7% for 2018, compared to 2.0% recorded in 2017. The projection was made before the General Election and with the assumption that Barisan National would remain as the government," said Retail Group Malaysia managing director Tan Hai Hsin in a press briefing on the outlook for the second half of 2018 held today.
Hence, the revised growth rate was mainly based on the change of government and the zero-rating of the GST in June, he said.
"Retail sales have picked up since we entered into this three-month tax holiday from June to September. The improvement in retail sales during this period was also thanks to the Hari Raya festival, Father's Day celebrations and the just concluded FIFA World Cup," he added.
Tan also noted the market reaction when the GST was introduced in 2015. It was observed then that retail sales picked up two weeks before the implementation of the GST while another spike was seen about two months after the GST kicked in.
"We expect a similar pattern when the SST (Sales and Services Tax) takes off from Sept 1, with sales doing very well two weekends before the SST begins and two months after it is implemented," Tan shared.
However, with the festivities now behind us, sales have slowed down, Tan said.
"We were expecting the growth momentum to continue after Raya and Father's Day celebrations, because we are still in a tax holiday which I think will not happen again in our life time. However, sales are slowing down now which is causing some concern. Hopefully, it will pick up again when Sept 1 is closer," he said.  
Tan also foresees big ticket items and services to do well during the tax holiday such as cars, electrical appliances, home renovations, beauty and healthcare services, as well as travel.
"Those who have planned to buy those high value goods or services are likely to do so during this period. This does not mean that consumers' income has increased. I think the government has to announce more solid economic stimulation to improve the country's economy and raise consumer spending and confidence," he explained.
Tan added that the government is currently more focused on "fire-fighting, rather than planning on how to boost the economy".
"The change in government has certainly improved consumer confidence but in the long run, the government should come out with more solid plans on how to bring in foreign investments," Tan said. 
Click on this link to go to the original story on EdgeProp.my