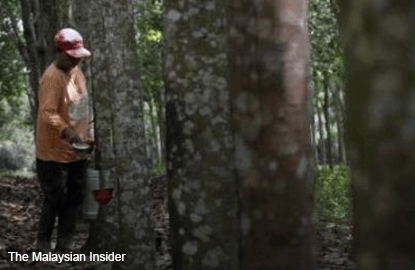 KUALA LUMPUR (Feb 3): As the ringgit weakens again today, rubber glove-makers are seeing gains.
Comfort Gloves Bhd, Kossan Rubber Industries Bhd, Top Glove Corp Bhd and Top Glove's call warrant TOPGLOV-CU were among the top 30 of Bursa Malaysia's biggest gainers list as at 3.17 pm today.
Comfort Gloves rose nine sen or 10.65%, the biggest percentage gain of the lot, to 93.5 sen. Also one of the top actives, the counter saw some 20.92 million shares traded.
Kossan was up 13 sen or 1.79% to RM7.38, after 1.06 million shares were exchanged.
Top Glove gained eight sen or 1.39% to RM5.84, while TOPGLOV-CU jumped 10.5 sen or 11.35% to RM1.03. The latter's maturity date is March 11, 2016.
Analysts and fund managers noted that the currency play is still benefiting export counters, and glove-makers are among the beneficiaries as they will make foreign exchange gains from the lower ringgit.
One analyst pointed out that raw material prices for rubber gloves are also staying low, which will boost manufacturers' margins when the ringgit trends lower.
At the time of writing, the ringgit weakened 0.68% to 4.2360 against the US dollar.
However, rather conspicuous in its absence from the list of trending rubber glove-makers is Hartalega Holdings Bhd, which fell nine sen or 1.64% to RM5.41, after 1.17 million shares were traded.
Ninety-five percent of Hartalega's rubber gloves are made from nitrile, which is sold in US dollar.
However, the analyst said this doesn't mean that the currency theme will be adverse to nitrile glove-makers.
"Note that nitrile's price is correlated with crude oil prices, which are also going down, and rubber glove-makers tend to hedge their contracts with their customers for two months in advance."
For the record, Supermax Corp Bhd — another major glove-maker listed on the local bourse — inched down two sen or 0.65% to RM3.07, after 4.72 million shares were traded.