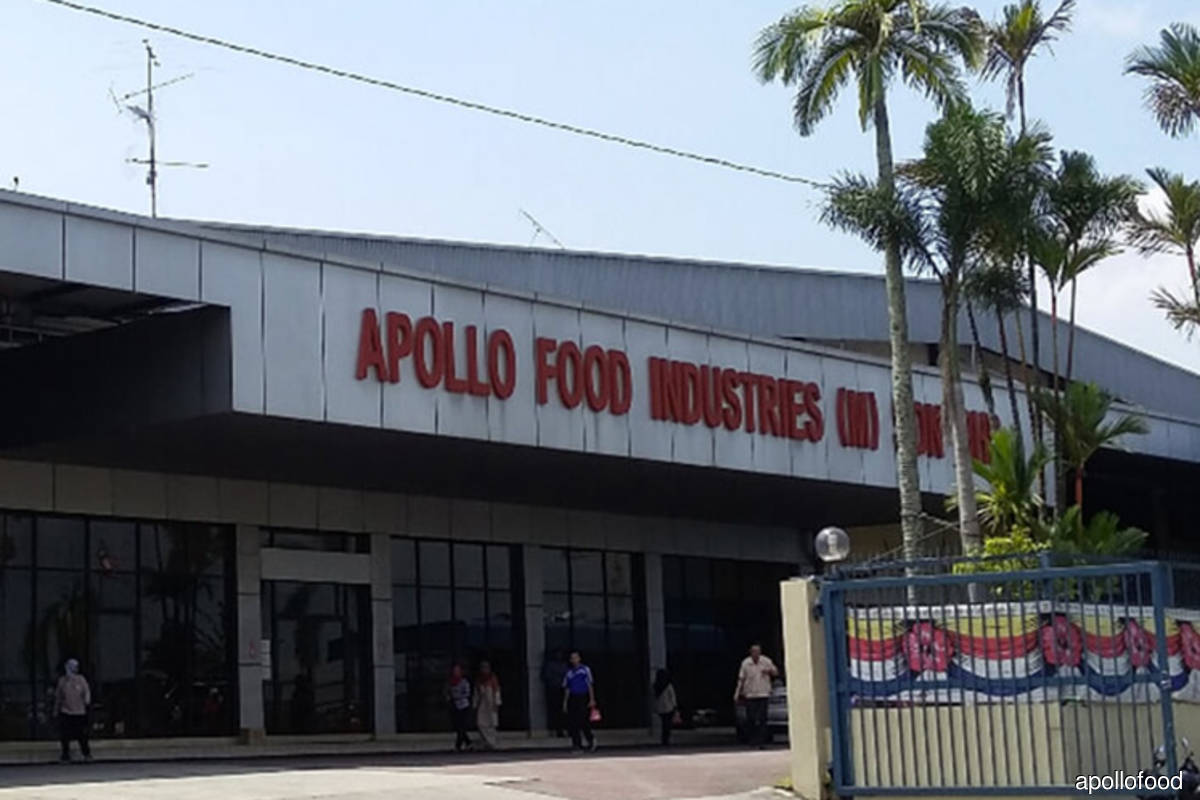 KUALA LUMPUR (Aug 20): Confectionary maker Apollo Food Holdings Bhd announced today a temporary stoppage at one of its Johor manufacturing facilities to curb the spread of Covid-19, just three days after another plant located nearby was allowed to resume operations after a one-week shutdown.
In a bourse filing today, Apollo Food said the premises of its wholly-owned Apollo Food Industries (M) Sdn Bhd, located at No. 3, Jalan Kilang, in the Larkin Industrial Area in Johor Bahru, had received notice from the Ministry of Health to temporarily stop its operations from 9pm today until Aug 25.
The stoppage is to allow for the disinfection of the premises, Apollo Food said, adding that the subsidiary is expected to resume operations on Aug 26 or earlier, subject to approval from the authorities.
Prior to this, Apollo Food announced on Tuesday (Aug 17) that another premise of Apollo Food, located at No. 70, Jalan Langkasuka, in the same industrial area, had received the greenlight from MoH to resume its operations, after it halted operations for about a week to allow a thorough disinfection to be carried out at the premise.
In its latest announcement, Apollo Food said it does not expect the latest temporary stoppage to result in any material impact on its operations or financial results.
"Notwithstanding the above, Apollo's operations have strictly adhered to the preventive measures of Covid-19 issued by MoH as part of the business continuity management, and Apollo will continue to work closely with the relevant authorities to ensure the safety and wellbeing of all employees during this Covid-19 situation," the group added.
Shares in Apollo Food closed unchanged at RM3.93 today, giving the group a market capitalisation of about RM314.40 million.