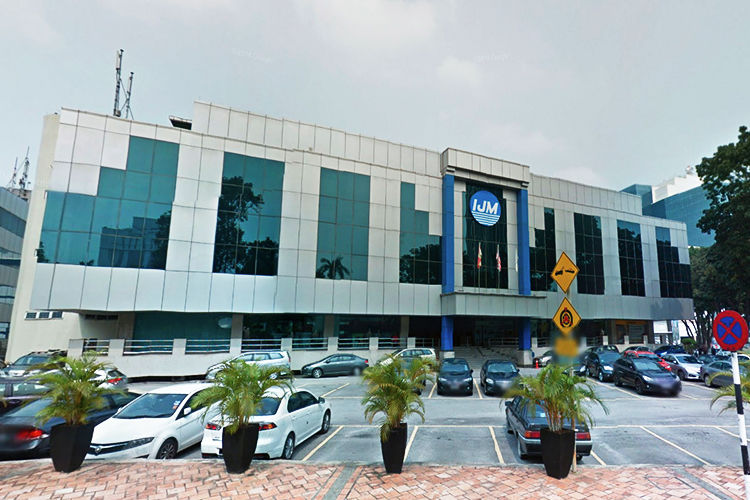 KUALA LUMPUR (April 1): The resumption of bauxite mining and export activities will have a "positive impact" on IJM Corp Bhd — which owns a 60% stake in Kuantan Port where the bulk of the ore is exported from — said its chief executive officer and managing director Datuk Soam Heng Choon.
The moratorium on mining and exporting of the mineral ended yesterday (March 31), but mining activities are only expected to resume by year-end as bauxite mine operators will have to apply for new licences and must follow a new standard operating procedure (SOP).
The moratorium was first enforced in the State of Pahang on Jan 15, 2016.
On Sunday, the Ministry of Water, Land and Natural Resources announced that bauxite exports will be capped at 600,000 tonnes a month.
"So if it comes through, then there will be an additional 600,000 tonnes of cargo going through the [Kuantan] port every month which [has] a positive impact on us," Soam said today.
He said that a meeting has been called by the Ministry to explain the new SOP to the stakeholders by the middle of this month.
"After the engagement with the stakeholders, they will look at the comments and all this together with the miners before the mining operations can be resumed," he said.
For Kuantan Port, Soam said its priority is to remove the remaining bauxite cargo, before new stocks are exported through the port.
"We still have about 200,000 tonnes of bauxite that will be removed eventually before new stocks are allowed into the port.
"For us as a port operator, we do not want our port to be a storage area, so whatever comes into the port must be a transit point for it to be taken out of the country," he added.
Soam was speaking to reporters today after a press conference on the RHB LEKAS Highway Ride 2019, a night cycling ride event organised by RHB Banking Group and Lebuhraya Kajang-Seremban Sdn Bhd (LEKAS), which is a member of IJM Corp's toll division.
The event will be held on July 27 and it is expected that more than 4,500 people will participate in the race this year.
Soam noted that LEKAS will be upgrading the condition of the highway pavements and road markings at an estimated cost of RM1.5 million.
The highway will be closed for the event for at least 10 hours so LEKAS is expecting a loss of approximately 55,000 vehicles in traffic volume and RM180,000 in traffic revenue.
"We are thrilled to return as the venue sponsor as we put a lot of value into associating the IJM brand with promoting community spirit and healthy activities that we can all enjoy.
"More than a gathering of passionate cyclists, this event is a reflection of our commitment to promote responsible and safe cycling," he said in his speech.