This article first appeared in The Edge Malaysia Weekly, on October 4, 2021 - October 10, 2021.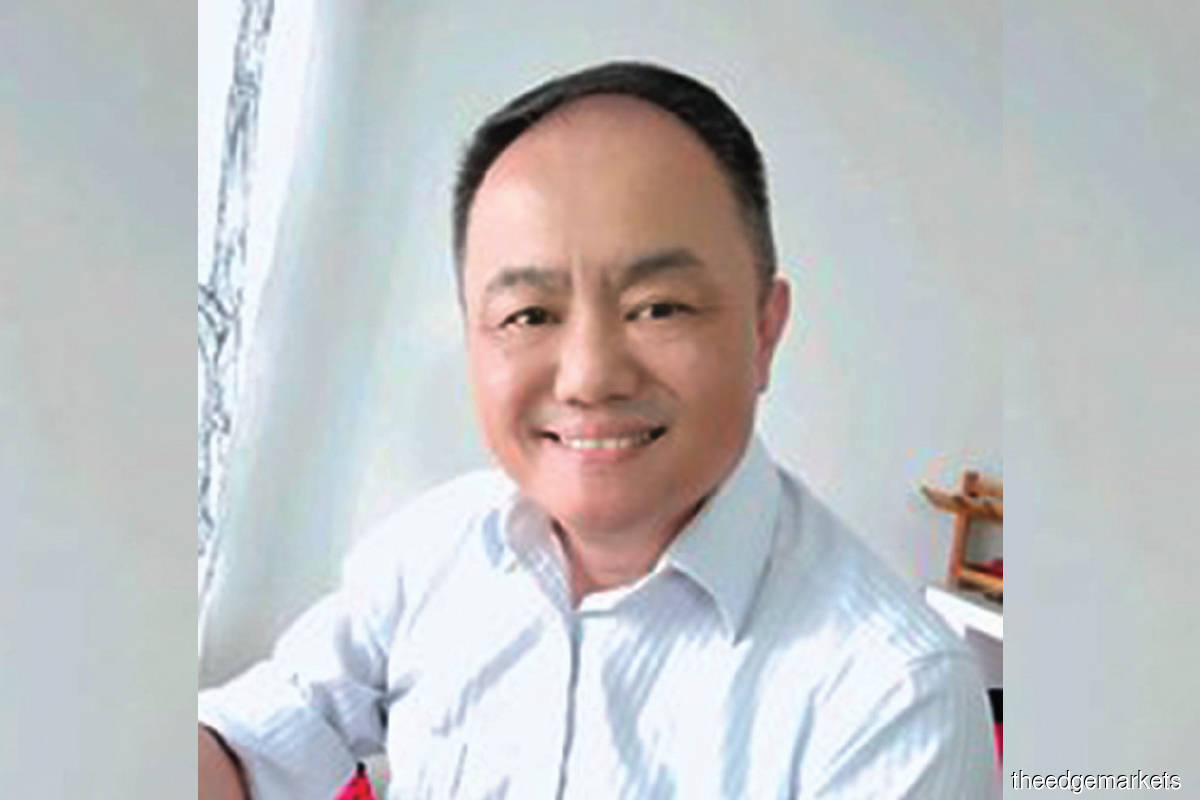 ON Sept 15, the International Day of Democracy, Bersih 2.0 — the coalition for clean and fair elections — launched #Ketuanan Pengundi, tagged as a campaign to restore the supremacy of voters. The campaign brings attention to key reforms aimed at making the democratic system function effectively.
These are expressed in the form of six demands to strengthen the rights of voters and level the political playing field for all parties. The six demands are:
1. Don't suppress our votes!
2. Stop party-hopping!
3. Make parliament work!
4. It's our right to dissent!
5. No double standards!
6. Give ratepayers a voice!
In an email interview with The Edge, Bersih 2.0 chairman Thomas Fann explains the reasons for the campaign and what it hopes to achieve. The following is the first of a two-part interview.
Bersih 2.0: The Ketuanan Pengundi campaign is a culmination of a whole year of research and consultation with stakeholders on the loopholes and weaknesses within our current electoral and political system.
With the unexpected collapse of the Pakatan Harapan (PH) government after only 22 months in power, we re-evaluated our strategy and recalibrated our focus on factors that encouraged party-hopping, knowing full well that unless legislated reforms are made to deter party-hopping, Malaysian democracy will be doomed.
Since the last general election in 2018, we have witnessed increased political machinations between the parties — defections by MPs right after GE14, the playing up of racial and religious sentiments by politicians over several incidents, the collapse of the PH government after 22 months, the collapse of six state governments thereafter, the desperate attempts of the government of Tan Sri Muhyiddin Yassin to hold on to power through the suspension of parliament and a declaration of a national emergency, and finally the resignation of Muhyiddin and the appointment of Datuk Seri Ismail Sabri Yaakob as the third prime minister in three years.
In all these manoeuvrings by the politicians, the well-being and legitimate rights of the rakyat were sidelined and we could only watch helplessly while the politicians jostled for power. In the meantime, Covid-19 spiralled out of control and millions lost their livelihoods due the endless lockdowns.
It is time for the rakyat to reassert our supremacy in our parliamentary democracy so that our elected representatives begin to work for us. When we cast our votes at each election, we are not only doing our civic duty but also, along with our votes, are voicing our aspirations for a better future, where the elected government would implement better policies to help us realise our dreams, and better laws to serve and protect us.
Through research and consultations with stakeholders, Bersih 2.0 has identified structural flaws and barriers in our political and electoral systems that weakened the rights of voters, emasculated key institutions, disproportionately empowered the Executive and marginalised the opposition.
The Ketuanan Pengundi campaign brings together these important reforms in six demands to strengthen the rights of voters and level the political playing field for all parties.
The Edge: How should the Election Commission (EC) be reformed to make elections more inclusive?
Most importantly, the EC must be an institution that is independent from the influence of the executive arm of the government. Independent in the aspect of the appointments of the election commissioners, from the aspect of their budget and their staffing.
Currently, the prime minister has sole discretion over who he/she recommends to be appointed as a commissioner by the Yang di-Pertuan Agong, and the budget has to be approved by the Minister of Finance, while the staff — including the EC secretary — are seconded from the Public Service Department. All these combine to make the EC susceptible to political influences, which undermine its integrity as an electoral management body.
To make the EC more efficient and to have a built-in check-and-balance structure, we are proposing that election management be handled by three separate bodies — the EC to administer and conduct elections, the Electoral Enforcement Commission (EEC) to monitor and enforce election-related laws and the Electoral Boundaries Commission (EBC) to review and delimitate electoral boundaries. We also propose that the registration and regulating of political parties be placed under the EC.
What is left to be done for voting to be extended to 18-year-olds (Undi18)? Could automatic voter registration (AVR) be introduced before the next general election?
The major legislation to lower the voting age to 18 has already been done since July 2019 and what is left is only for six more state assemblies to amend their state constitutions to bring them in line with the Federal Constitution.
AVR is a separate issue and process, which unfortunately has been tied to Undi18 as a condition for support by the then opposition. This is a more technical process that involves a new computer system to include all Malaysians who are age eligible but not disqualified by law, and placing them into the correct voting localities.
AVR has been cited as the reason for the delay in the implementation of Undi18. However, with the commitment of the new Ismail Sabri government to make it happen and the implementation of Undi18 by the end of 2021 being one of the terms of the MoU (memorandum of understanding) signed between the government and PH, we believe that all who are 18 years old and above will be able to vote should GE15 be called in 2022.
Absentee voting is a routine matter in mature democracies. How can we make it the norm for Malaysia too?
Access to voting is still an area that needs much improvement in Malaysia. Due to job and education opportunities, we have millions of Malaysians who are voluntarily displaced both internally and overseas. These out-of-region voters have to travel long distances at their own cost just to cast their votes when it comes to elections.
We have between one and two million Malaysians overseas who are eligible voters and yet less than 8,000 registered to vote by post at the last GE. There are an estimated 500,000 from Sabah and Sarawak who are working and studying in Peninsular Malaysia who have to fly back to vote each time there is an election, and another million who are working in neighbouring countries like Singapore, Indonesia, Brunei and Thailand.
We ask for all of them to be given the rights of absentee voters to be able to vote by post and in the case of Sabahans and Sarawakians in the peninsula, the ability to vote as advance voters at mega-voting centres located in every state in the peninsula.
These Bornean voters could come three days in advance of polling days to vote and their votes are delivered back to their returning officers by the EC for counting at the end of polling day. Such innovations would enfranchise millions of voters and increase voter turnout for our elections.
What are Bersih's plans for voter education on recall elections in its current campaign?
Apart from recall elections being an integral part of the KP campaign, we have been engaging with politicians on both sides of the divide, held a number of webinars on the topic and briefly held a mock recall election. We are heartened that a Recall Election of MPs Bill will be tabled by Member of Parliament Datuk Seri Azalina Othman in this current sitting of parliament and we are seeking to make presentations to all MPs to explain the recall election.
While recall elections may not totally stop party-hopping, it will act as a deterrent to would-be defectors and empower voters mid-term.
Is the equal allocation of constituency development funds to all MPs within reach?
It is well within reach. It is one of the agreed terms in the MoU signed. But the only problem is that it is not offered to those parties and independents that are not part of the MoU.
To us any reforms must be made into law to be a sustainable reform and as such, we have proposed that there should be a Constituency Development Fund Act that regulates this matter. If it is law, then all MPs would receive equal or equitable allocations regardless of party affiliation or whether they sign any agreement with the government. Unequal allocation has often been cited as the reason why elected reps choose to align themselves with the government of the day.
What is Bersih's proposal for the reform of appointments to government-linked companies (GLCs) to deter their misuse for political ends?
As a general rule, all elected reps should not hold positions in GLCs or statutory boards. Any appointments must go through a clear and transparent process based on merit as such office holders are custodians of public wealth. Some appointments to major GLCs should even go through Parliamentary Special Select Committees to ensure accountability and minimise Executive influence on the appointment.
Cabinet posts as well as appointments to GLCs with lucrative pay and perks are one of the enticements used by the government to lure MPs to support them.
The rest of Bersih 2.0's campaign demands will be discussed in part two next week