This article first appeared in Personal Wealth, The Edge Malaysia Weekly, on August 26, 2019 - September 01, 2019.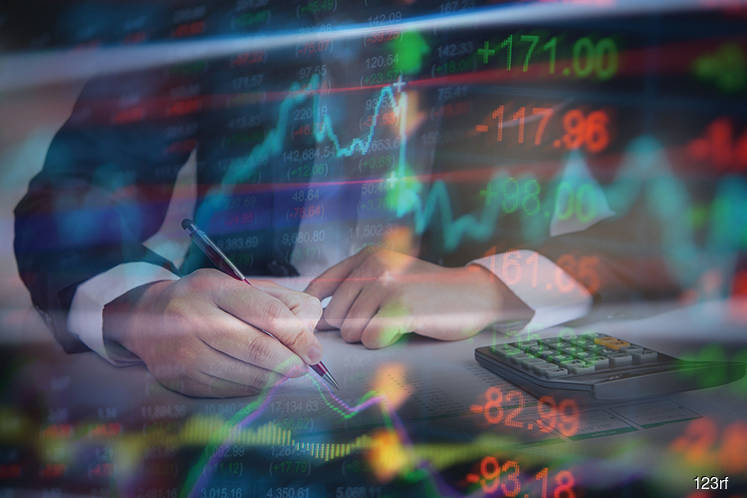 A recent McKinsey survey has found worrying information about the way companies report their environmental, social and governance (ESG) activity. Investors say they cannot readily use companies' sustainability disclosures to accurately inform their investment decisions.
As evidence increases that the financial performance of companies corresponds to how well they contend with ESG and other non-financial matters, more investors are trying to determine whether executives are running their businesses with such issues in mind, according to McKinsey's recent report, "More than values: The value-based sustainability reporting that investors want" .
It notes that what is unusual and challenging about sustainability-focused investment analysis is that companies' sustainability disclosures do not need to conform with the shared standards in the way their financial disclosures must.
Over the years, standard-setting groups have produced nearly a dozen major reporting frameworks and standards, which businesses have the discretion to apply as they see fit. So, investors have to reconcile these disparate corporate sustainability disclosures as best they can before trying to draw comparisons between companies.
Given the proliferation of reporting frameworks and standards, companies have to decide for themselves which ones to apply. They do so typically by consulting members of stakeholder groups — consumers, local communities, employees, governments and investors, among others — on the impact that matters most to them.
The survey noted that the scope and depth of these disclosures could differ considerably as a result of the very subjective choices companies make about their approaches to sustainability reporting such as which frameworks and standards to follow, which stakeholders to address and what information to make public. The sheer diversity of these disclosures is both a defining feature and source of difficulty for the investors and business executives surveyed by McKinsey.
The survey found strong support among investors and business executives alike for reducing the number of standards for sustainability reporting. That said, the survey discovered that investors and business executives overwhelmingly agree that there should be legal requirements to issue sustainability reports.
Show us the money, say investors
With so much capital at stake, investors are questioning the efficacy of current sustainability-reporting practices, says the report. The shortcomings that are being highlighted have existed for some time, but were mostly accepted by early sustainable investors and the diverse civil-society stakeholders who used to be the primary readers of sustainability reports.
But with more asset owners and managers making sustainable investments, there are growing calls for sustainability reporting to highlight the financial materiality, consistency and reliability of the investments. For example, the Global Sustainable Investment Alliance found that the quantity of global assets managed according to sustainable investment strategies more than doubled between 2012 and 2018, rising from US$13.3 trillion to US$30.7 trillion.
Investors want companies to provide more sustainability disclosures that are material to financial performance. According to one senior sustainable investment officer quoted in the survey, corporates fail to provide systematic data on one-third of the sustainability factors that the officer considers financially material.
However, this could change in the future, as more companies issue reports that conform to the Sustainability Accounting Standards Board (SASB), which was created in consultation with industry experts and investors. Founded in July 2011, the SASB standards enable businesses around the world to identify, manage and communicate financially material sustainability information to investors.
With so many reporting frameworks and guidelines currently in use and so many stakeholder interests to address, companies rarely make sustainable disclosures that can be compared as neatly as their financial disclosures. This makes it difficult for investors to make consistent and financially material sustainability comparisons between companies. Investors may struggle if they tend to obtain sustainability data from third-party resources, rather than individual sustainability reports.
These services use varying methods to estimate missing information, so there are discrepancies between data sets. Some services normalise sustainability information, replacing actual performance data (such as measurements of greenhouse gas emissions) with performance scores calculated using opaque methodologies. According to McKinsey, research shows a low level of correlation in the data providers' ratings of performance on the same sustainability factors.
Proprietary indices and rankings of sustainable companies, some of which are used by asset managers to construct index-fund portfolios, can also diverge greatly. It is not unusual for a company to be rated a top sustainability performer by one index and a poor performer by another. Some of these data services also fail to include sustainability data that companies themselves have disclosed.
Reliability of the data is another key concern among investors, according to the survey. Investors doubt corporate sustainability disclosures because few of them undergo third-party audits. Nearly all the investors (97%) surveyed by McKinsey said sustainability disclosures should be audited in some way. A further 67% said sustainability audits should be at least as rigorous as financial data.
For certain tangible sustainability factors, such as greenhouse-gas emissions, performance measurement systems are generally well established. For other factors — such as corporate culture, human capital, diversity and inclusion — clear ways to gauge performance are more elusive.
Going forward, investors said they expected greater standardisation of sustainability reports to help them allocate capital and engage companies more effectively. The majority of investors (67%) surveyed said there should only be one prevailing sustainability reporting standard, with another 21% saying there should be fewer than what exists right now.
Greater uniformity will help companies disclose more consistent, financially material data, thus enabling investors to save time on research and analysis and to arrive at better investment decisions. The efficiency gains will help third-party data providers to gradually aggregate sustainability information as consistently as the information they get from corporate financial statements.
Crucially, many of the investors surveyed (63%) believed that greater standardisation would attract more capital to sustainable investment strategies. That said, one-fifth of investors surveyed noted that uniform reporting standards would level the playing field, thus diminishing their opportunities to develop proprietary research insights or investment products.