This article first appeared in Enterprise, The Edge Malaysia Weekly, on February 12, 2018 - February 18, 2018.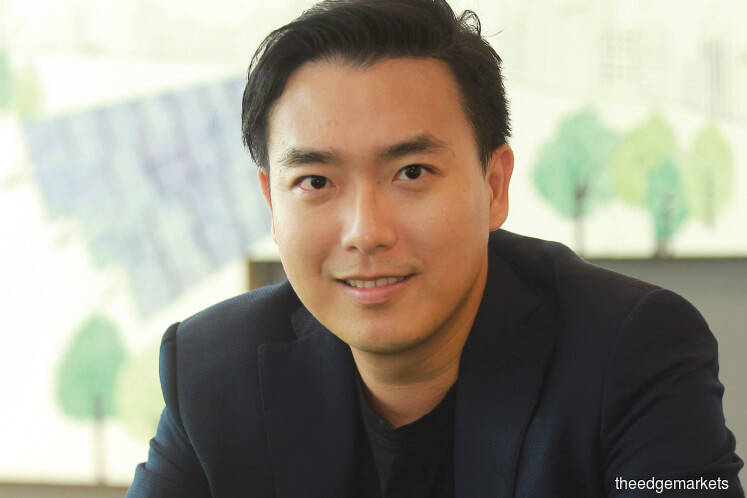 Solar panels are becoming a common sight on the rooftops of shoplots and commercial buildings in Malaysia. While the demand for solar energy in the country was initially triggered by government incentives, it has now caught on among business owners who can see the benefits for themselves — even without the incentives. For one, solar energy can address the major pain point of high electricity bills.
According to Ko Chuan Zhen, executive director at solar power solutions provider Plus Solar Systems Sdn Bhd, business owners with monthly electricity bills of more than RM10,000 may see savings by turning to solar energy. "Right now, the economy is not super good. So, everyone is looking to generate more cash flow, to see how they can optimise their operational costs and find legal ways to reduce taxes," he says.
A lot of Plus Solar's clients tend to rack up huge electricity bills that run into hundreds of thousands of ringgit each month, especially those in the rubber, plastics, wood, steel and logistics industries. "It can be quite a big savings for them," Ko points out.
One of the company's clients, IKEA Cheras, put up solar panels to generate electricity for its consumption. "It gets about 10% energy savings," says Ko.
"Some commercial buildings of small and medium enterprises (SMEs) can get about 50% energy savings. It depends on how we design the solutions and the space available on the roof."
Plus Solar has installed solar panels for more than 50 SMEs and multinational corporations (MNCs) in the country since 2013. They include the solar car park of the Kuala Lumpur International Airport, the Ken TTDI building and Aneka shopping centre in Kedah.
Ko believes that the demand for solar energy will rise as electricity prices continue to increase and more people become familiar with the concept of generating electricity themselves via a clean power source. "Some of our customers are seeing the savings and sharing the benefits of solar energy with their friends and business associates, who ask us to do an energy audit for them and come up with a proposal," he says.
"Maybe this demand will increase when electricity prices surge again, although we have no idea when it will happen. According to our studies, prices have increased 3% to 5% annually for the past 10 to 15 years."
The cost savings can also come from tax incentives and programmes offered by the government. "With the tax incentive, the payback period can be about five to six years. And in terms of return on investment, it can be between 11% and 13%, depending on the location," says Ko.
Between the green investment tax allowance offered by the Malaysian Investment Development Authority and the capital allowance by the Energy Commission, solar energy users can have total savings of about 48% on their energy expenditure.
Meanwhile, the Sustainable Energy Development Authority (SEDA) has an incentive for businesses and homeowners called Net Energy Metering (NEM). Under the programme, any excess electricity generated by solar power users who qualify for the NEM quota can be sold to the utility.
However, the rate at which they are paid is lower than the prevailing electricity price. So, some industry players say the programme may only make economic sense to those with huge electricity bills.
NEM was introduced in 2016 to replace the Feed-in Tariff (FiT) system that was available from 2011 to 2017. FiT allowed solar energy producers who qualified for the tariff to sell the electricity produced to the utility at a premium price, which made it a better revenue generator than NEM.
Many business owners were drawn to the solar energy FiT and Plus Solar was able to grab substantial market share. But now that FiT has been phased out, the take-up rate for NEM is not as high because business owners will not get as much revenue, says Ko.
"The demand is quite different because with FiT, people were looking at generating solar power as a matter of investment. If they are generating electricity for their own consumption, then it is more a matter of energy savings," he adds.
Most of Plus Solar's original clients are not interested in NEM. "That is the situation we are in now. But we have found a way around it. We focus on helping people solve their real problems — in this case, high electricity bills," says Ko.
So, instead of participating in NEM and selling the excess electricity to the utility, they generate power solely for themselves and save on their electricity bills. "The application process is also simpler," says Ko.
Business owners or individuals who want to generate solar power for their own consumption only need to apply to the Energy Commission while those who want to participate in NEM must go through SEDA.
One of Ko's biggest challenges is shifting people's mindsets so they can see the benefits of using solar energy, and not just as a source of revenue. He points out that FiT was useful in helping introduce solar panel systems to the general public, alleviating their anxieties and addressing their misconceptions about solar power (such as the possibility of radiation from solar panels).
"Today, it is actually quite a mature market. Most people know that it is a reliable system. It is just a matter of dollars and cents," says Ko.
The cost of installing solar panels has already gone down drastically in the last few years following the global movement towards solar energy as a source of electricity. At the same time, new use cases of solar panels are emerging in Malaysia. For instance, there are incentives in place for people who carry out productive activities — such as plantations and farms — under elevated solar panels.
The cost of installing solar panels depends on the energy consumption profile of the company and building. According to Ko, the average cost of installing a solar panel system is RM4 to RM4.50 per watt. For a typical office building that only consumes energy from its air-conditioning and lighting systems, a 30kW system may be sufficient while a factory may need 100kW or several megawatts.
"For solar, the capital expenditure is always higher than the operating cost. The maintenance is low because you do not have any moving parts," says Ko.
His advice for business owners interested in installing solar panels is to look for providers with a good track record and proper qualifications. "Look at whether the team is in-house or outsourced, how big the team is, where the product is from and the total solution of the offering. We offer warranty and maintenance periods of a certain number of years for our customers."
Ko believes solar energy will not only become an important alternative power source at the grid level but also more common in residential or commercial buildings. "We aim to expand our business in Southeast Asia. The region is one of the emerging markets, but the infrastructure is poor," he says.
"The beauty of solar energy is that you can build it in a short time compared with coal-fired power plants. The immediate goal in Malaysia is that we would like to help more SMEs and MNCs save energy through solar power and energy-efficient solutions."