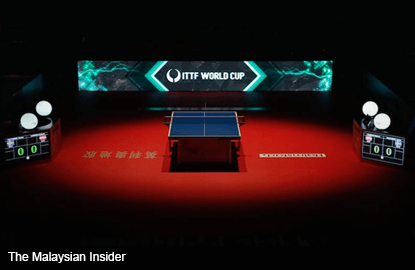 KUALA LUMPUR (Jan 8): The Olympic Council of Malaysia (OCM) is urging Putrajaya to resolve the issue surrounding the denial of entry visas to Israeli athletes seeking to compete in next month's World Team Table Tennis Championships in Kuala Lumpur.
Describing the issue of Israel's participation as nothing new, OCM secretary Datuk Low Beng Choo said the matter should be addressed immediately to prevent Malaysia from being banned from organising any future world table tennis events.
This followed news reports that Malaysia faces a possible ban from hosting major table tennis events if the issue of the Israeli team's visa applications remains undecided.
"If they deny visas, then Malaysia will not be awarded any world title events in the future by the International Table Tennis Federation (ITTF)," Judit Farago, CEO of ITTF, told AFP via email yesterday.
Meanwhile, Low said the least Malaysia could do was invite the relevant authorities for talks.
"At least call up the delegation and the actual representatives for a meeting here. All parties should sit down and find a solution to this predicament.
"It is not that Israeli citizens have never come to Malaysia. Before this many have," he told The Malaysian Insider.
"I understand the government's policy on Israel, but on the other hand, Malaysia also needs to understand that we are bound by certain terms and conditions if we want to host certain world sporting events."
Muslim-majority Malaysia has no diplomatic ties with Israel. The Jerusalem Post reported last week that the Israeli team had yet to obtain visas, despite working with Malaysian officials for months to solve the issue.
A senior official of the Table Tennis Association of Malaysia (TTAM) said yesterday in an AFP report that it was awaiting the decision of the Israeli visa application.
The report added that even if the Israeli team were allowed to participate, their flag and national anthem would be barred from the competition, which runs from February 28 to March 6 in Shah Alam.
Israel also missed last month's Youth Sailing World Championships in Malaysia, reportedly after a similar row over visas and flags.