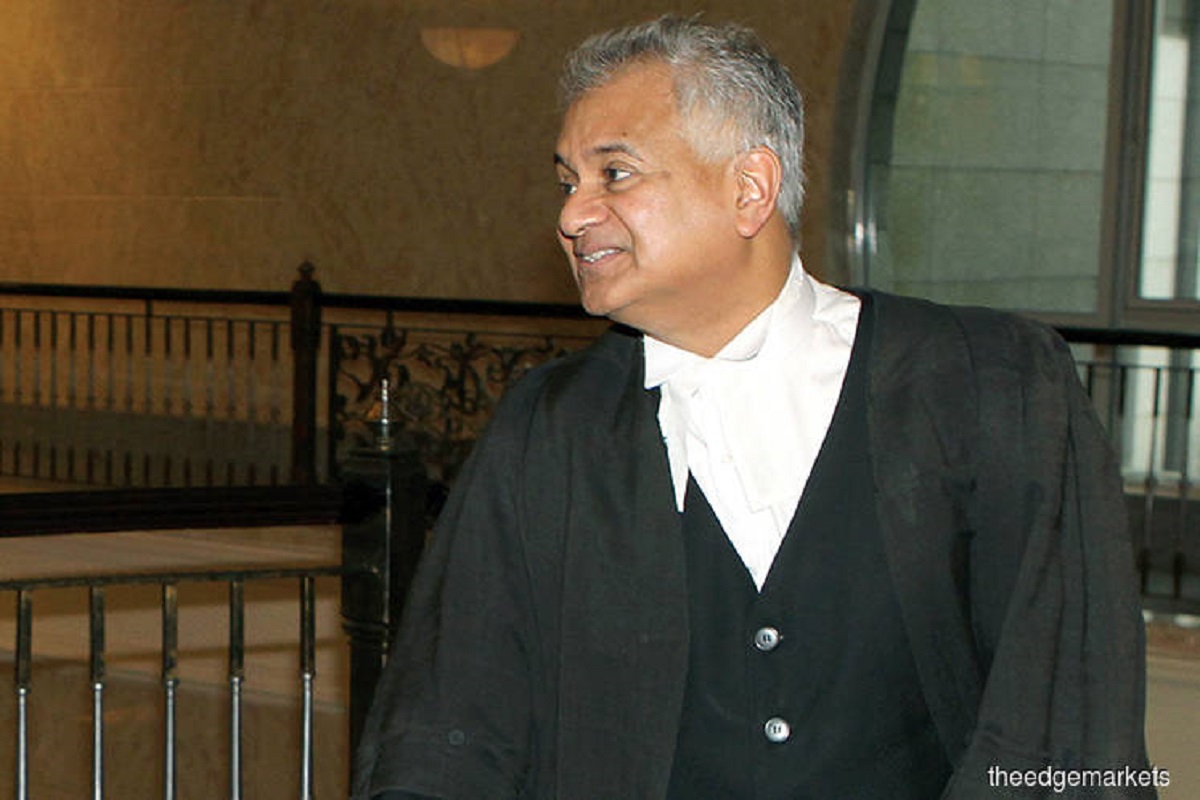 KUALA LUMPUR (Feb 3): Former solicitor general III Datuk Mohd Hanafiah Zakaria yesterday lodged a police report against ex-Attorney General (AG) Tan Sri Tommy Thomas, alleging defamation over his former boss' claim of inept handling of the SRC International Sdn Bhd trial involving former premier Datuk Seri Najib Razak.
In his report sighted by theedgemarkets.com, Hanafiah, 60, cited a passage in Tommy's recent book titled "My Story: Justice in the Wilderness" that Tommy was not confident that Hanafiah and Deputy Public Prosecutor (DPP) Manoj Kurup were capable of handling the SRC trial as the former AG claimed that the duo were comfortable with their administrative duties given their seniority in the Attorney-General's Chambers (AGC).
"Mistakes and errors had to be eliminated [in the trial] ... I expected a world-class performance, and nothing else would have been acceptable. In short, I could not find an AGC officer of sufficient experience, expertise, with the ability to work independently and to lead the preparation in my absence," the former solicitor general III cited Tommy as saying in his police report lodged in Cyberjaya.
Hanafiah complained that he had formed a formidable prosecution team led by Tommy himself, with then ad hoc prosecutor Datuk Sulaiman Abdullah also being part of the team.
"Two or three months before the trial started, when I was the SGIII (solicitor general III), Tommy informed me that I was out of the prosecution team, and instructed me not to trouble him and Manoj with office work, and asked me to concentrate on administrative work.
"Tommy's writings are untrue and have tarnished my image as a deputy public prosecutor of 33 years as if I was lazy and incapable of running the prosecution. Tommy was only finding fault to appoint lawyers who were his friends. In fact, the incapability is on himself as later he appointed Datuk V Sithambaram to assist him," Hanafiah alleged, adding that he wanted the police to investigate the matter as it had tarnished his reputation and that of the AGC.
Hanafiah, who is now a lawyer, said that the allegation that he was incapable of handling a high-profile case like the SRC is untrue and defaming him as he held various positions before his last post, and prior to that handled numerous cases and was never informed that he was inept.
Yesterday, Najib was also reported to have sent a letter of demand to Tommy, following his write-up in the book over a chapter on the Altantuya Shaariibuu murder, where the former premier claims is libellous and seeks RM10 million in damages and a retraction.
Read also:
Retract 'libellous' Altantuya part in memoir and pay RM10m in damages, or I will sue, Najib tells ex-AG Tommy Thomas
Apandi lodges police report against Tommy Thomas for allegedly scandalising and humiliating officers in memoir 
Tommy Thomas autobiography temporarily out of stock 
Responsibilities above power: Book review of 'MY STORY — Justice in the Wilderness' 
Nazir Razak weighs in on controversial book by former AG Tommy Thomas