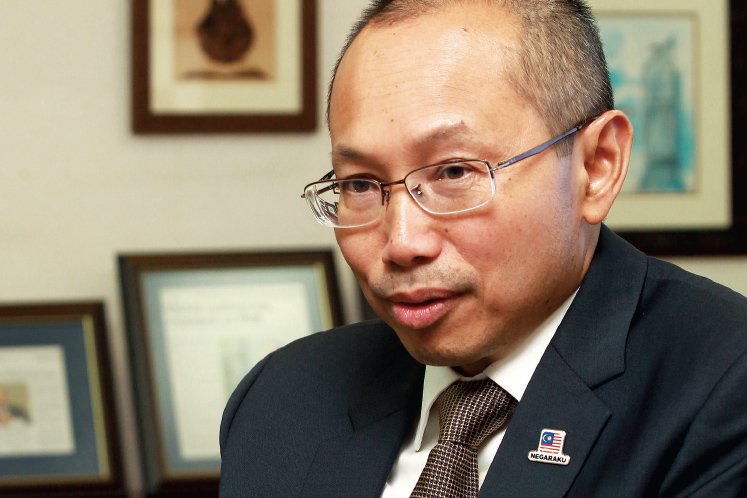 KUALA LUMPUR (July 7): Bursa Malaysia Bhd chairman Tan Sri Abdul Wahid Omar said today Malaysia needs to relook at and possibly replicate some of the past successes, such as the Government-Linked Companies (GLC) Transformation Programme, to address the lacklustre performance of corporate Malaysia.
Speaking during his welcoming address at Invest Malaysia 2020 here today, Abdul Wahid said there is a need to address the 5.4% decline in earnings of Malaysian public listed companies (PLCs) between 2015 and 2019.
He cited how GLCs were transformed into companies with better performances and governance with enhanced nation building roles between 2004 and 2015. 
"Over the 11-year period, net profit of 17 GLCs grew by 10.2% per annum from RM9.9 billion to RM26.2 billion, while their combined market capitalisation grew 2.9 times from RM133.8 billion to RM386 billion. This represented a total shareholder return of 11% per annum.
"The time has come for shareholders, including GLICs (government-linked investment companies), to demand more from the board and management of the PLCs they invest in," Abdul Wahid said.
According to Abdul Wahid, the decline in earnings of Malaysian PLCs between 2015 and 2019 was due to challenges in the domestic market,  escalating trade tension and softer economic growth.
"Although Malaysia stood out as one of the economic success stories in Asia over the past few decades, there is one pervasive conversation today that needs to be discussed. Will we use this unique period to advance faster, or will we go back to the status quo?
"Given the rapid changes that have occurred, moving forward with the status quo now seems somewhat inconceivable," he said.
According to the GLC Transformation Programme's website, the scheme was launched in May 2004 as part of the government's effort to drive development and grow the economy. The launch saw the introduction of key performance indicators, board composition initiatives, the revamp of Khazanah Nasional Bhd as well as changes in the management of a number of GLCs.
Three key principles ran through the GLC Transformation Programme. The programme, part of the larger national development strategies, was focused on enhancing the performance of GLCs and took full cognisance of matters relating to governance, shareholder value and stakeholder management.
Read also:
GLICs could play effective role in pushing ESG agenda, says EPF chief