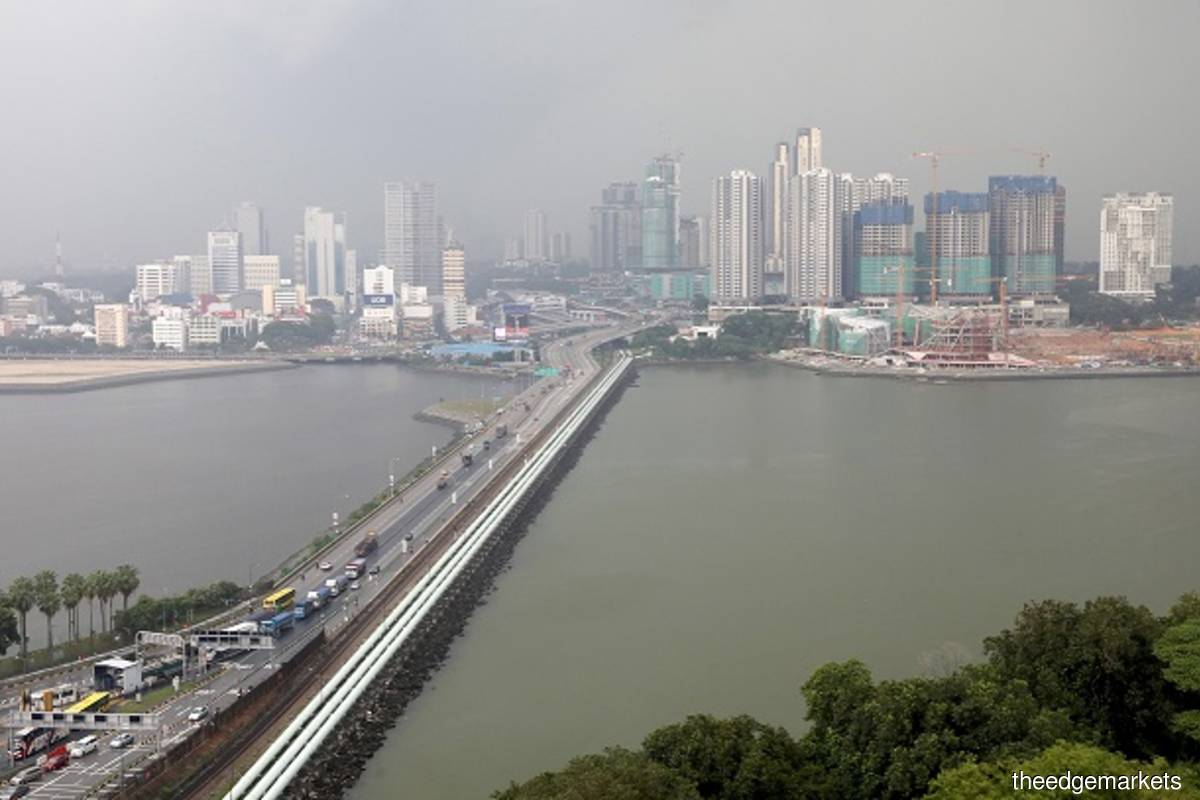 KLUANG (April 12): The reopening of the Malaysia-Singapore border is expected to be on the list of items to be discussed between Prime Minister Tan Sri Muhyiddin Yassin and his Singaporean counterpart Lee Hsien Loong in the republic early next month.
Foreign Minister Datuk Seri Hishammuddin Tun Hussein said he would ensure that the matter was addressed at the meeting.
"During the visit, I will make sure that that it (border reopening) is part of the agenda of discussions between our Prime Minister and Prime Minister Lee Hsien Loong," he told reporters after attending the Malaysia Prihatin programme for the Sembrong Parliamentary constituency in Paloh here today.
He said the reopening of the Malaysia-Singapore border had been discussed during Singaporean Foreign Minister Dr. Vivian Balakrishnan's visit to the country late last month, and he would also pay an official visit to Singapore in the near future.
Meanwhile, on the vacancy for the Malaysian High Commissioner's post in Singapore, Hishammuddin said the appointment process was still ongoing, with several technical matters being studied by Wisma Putra.
The Sembrong MP said, however, Malaysia-Singapore bilateral relations were not affected by the absence of the Malaysian High Commissioner in the republic.
The post was held by Datuk Zainol Rahim Zainuddin until he retired in April last year, while Deputy Commissioner Muhammad Radzi Jamaludin is currently holding the post in an acting capacity.