This article first appeared in City & Country, The Edge Malaysia Weekly, on July 18, 2022 - July 24, 2022.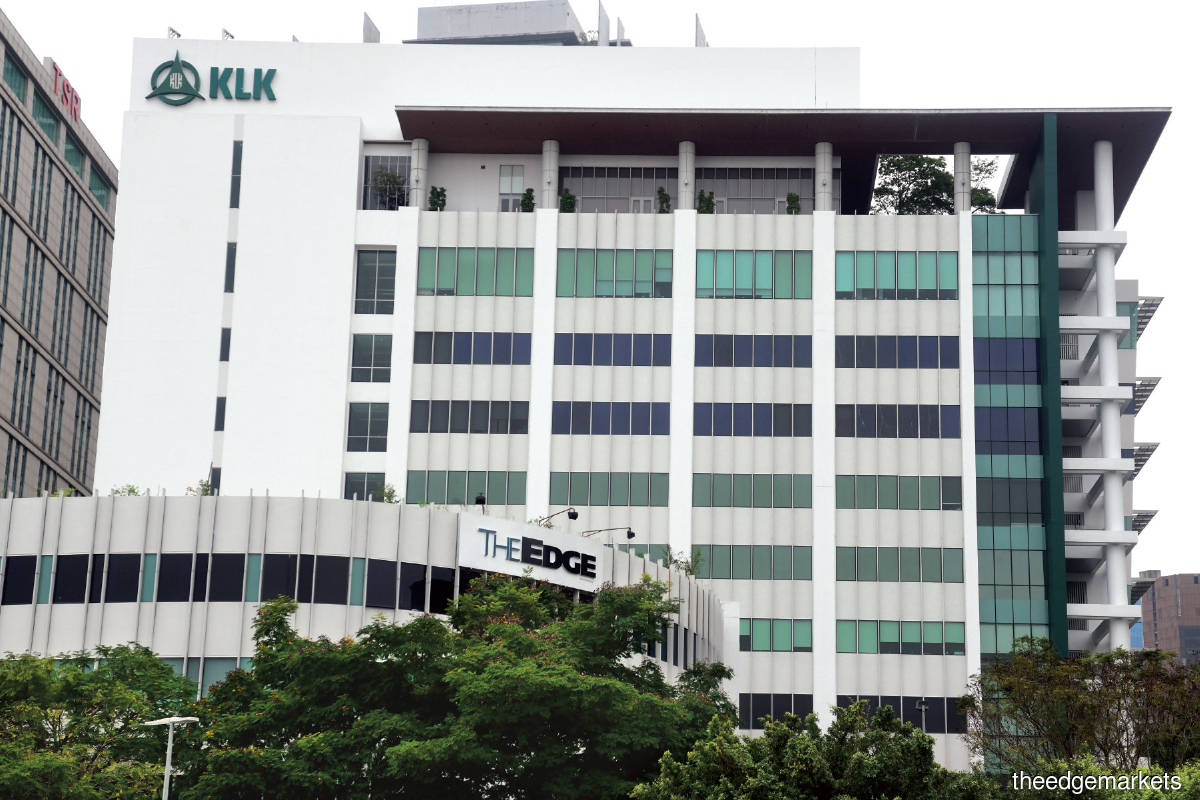 Since its launch, Mutiara Damansara, which means "the Pearl of Damansara" in English, has been well received by the public owing to the township's ample amenities. It has almost anything one could want, be it retail therapy, grocery shopping, fitness, food or entertainment. In fact, The Edge has made it its home for the past 12 years.
The 355-acre freehold township was once part of Bukit Kual Estate, an oil palm and rubber plantation owned by the See Hoy Chan Group before the land was procured by the government to be used as an army camp. The land then came under the ownership of Lembaga Tabung Angkatan Tentera (LTAT) and later, was developed by Boustead Properties Bhd, the property arm of Boustead Holdings Bhd which, in turn, is the investment arm of LTAT.
Metro Homes Realty Bhd executive director See Kok Loong says Mutiara Damansara comprises a 300-acre residential component and a 55-acre commercial component.
The commercial component consists of 60% retail and 40% corporate offices. The retail precinct includes The Curve shopping mall, Lotus's Mutiara Damansara and IPC Shopping Centre (whose anchor tenant is IKEA Damansara). There are also 2-storey shopoffices and low-cost shops in the residential precinct.
"Boustead Properties started to develop the residential component by building terraced houses, followed by semi-detached and bungalow plots, and bungalows. These are called Mutiara Homes. On the commercial side, Boustead sold the commercial land before building the shopping malls and some of the corporate buildings," See tells City & Country.
Strong occupancy
There are also three high-rise projects in the township, namely Surian Condominiums and Surian Residences Condominium by Boustead Properties and Reflection Residences by Glomac Group.
IVPS Real Estate Sdn Bhd (member of the Cushman & Wakefield global alliance) country manager Tiffany Goh says the high-rise projects are not high density and have a good occupancy rate of more than 90%.
"The rental market has held up well even before Covid-19, as the pool of tenants mainly comprises the employees of multinational corporations (MNCs) and small Malaysian companies," she says.
"There are also retirees [living in the township] due to its amenities. The area has a complete offering with shopping malls, hotels and access to the MRT. Plus, it is accessible to [many highways] … it is very much an owner-occupied township. Tenants prefer to live in the Mont'Kiara/Hartamas area as the rents are more competitive and there are more international schools."
See has not seen many changes during the pandemic, nor have many houses been vacated.
"The tenants are mainly families who prefer the location of Damansara, which is close to amenities such as The Curve and 1Utama Shopping Centre, while being easily accessible to the city via the Penchala Link. They are a mix of locals and expatriates, who are looking for landed properties. The tenant profile has not changed much over the years," he says.
See adds that the asking rent ranges from RM11,000 to RM15,000 for bungalows; RM6,000 to RM7,000 for semi-detached homes; and RM2,600 to RM4,000 for terraced houses. As for high-rises, the asking rate is RM2 to RM2.20 psf at Reflection Residences (1,092 to 1,300 sq ft); RM2 to RM2.40 psf at Surian Residences Condominium (1,700 to 2,200 sq ft) and RM1.90 to RM2.05 psf at Surian Condominiums (1,200 to 1,350 sq ft).
The 2-storey shopoffices are not in visible locations, so the asking rent for these and low-cost shops in Mutiara Damansara is RM2,500 to RM3,000 for ground-floor units; and RM1,000 to RM1,200 for first-floor units, says See. As for offices, the asking rent is RM5.80 psf at Nucleus Tower; RM5 psf at KYM Tower; RM4.50 psf at Menara TSR; RM5 psf at Menara UAC and RM5 psf at Surian Tower.
Goh observes that the current average occupancy rate of these office towers is between 60% and 85%, with an average gross rental rate of RM4.80 to RM6.50 psf per month (see table).
"Like any prime location, there was a slight drop in rents for both residential and commercial components in 2020. However, the drop was not drastic as there is no oversupply of residential units in Mutiara Damansara. By percentage, the rents of residential units only experienced about a 10% reduction in 1H2021 to register an average of RM2.20 to RM2.60 psf per month (see table)," she says.
"For the office market, the completion of the MRT definitely boosts the marketability of the area. Nucleus Tower, which was completed in 2018, registered a good occupancy rate before Covid-19 and continues to attract tenants as it is one of the newer buildings in the area. However, demand was lower during the pandemic and the completion of new office towers further creates competition for the office towers in Mutiara Damansara."
Stable rental market
Future demand for residential properties in Mutiara Damansara remains intact, See reckons. But he expects a minor adjustment to the rents of commercial properties, of about 10% below the 2019 rate.
"Major revamps are needed to attract new tenants and to retain existing ones. The new normal of working from home will reduce the space needed by corporations. The oversupply situation of office spaces is another challenge for owners of office buildings," he adds.
Goh concurs, noting that the rental market for residential properties in Mutiara Damansara is stable as there is not much supply available. As for the office market, prospective tenants will compare between those in Mutiara Damansara and those in Bandar Utama and Damansara Utama.
"We don't expect asking rents to drop significantly even though there is competition since the supply available is manageable [compared with demand]. The Petaling Jaya/Damansara area is supportive of the profile of tenants, where businesses have not been directly impacted by the pandemic," she says.