This article first appeared in City & Country, The Edge Malaysia Weekly, on September 26, 2022 - October 02, 2022.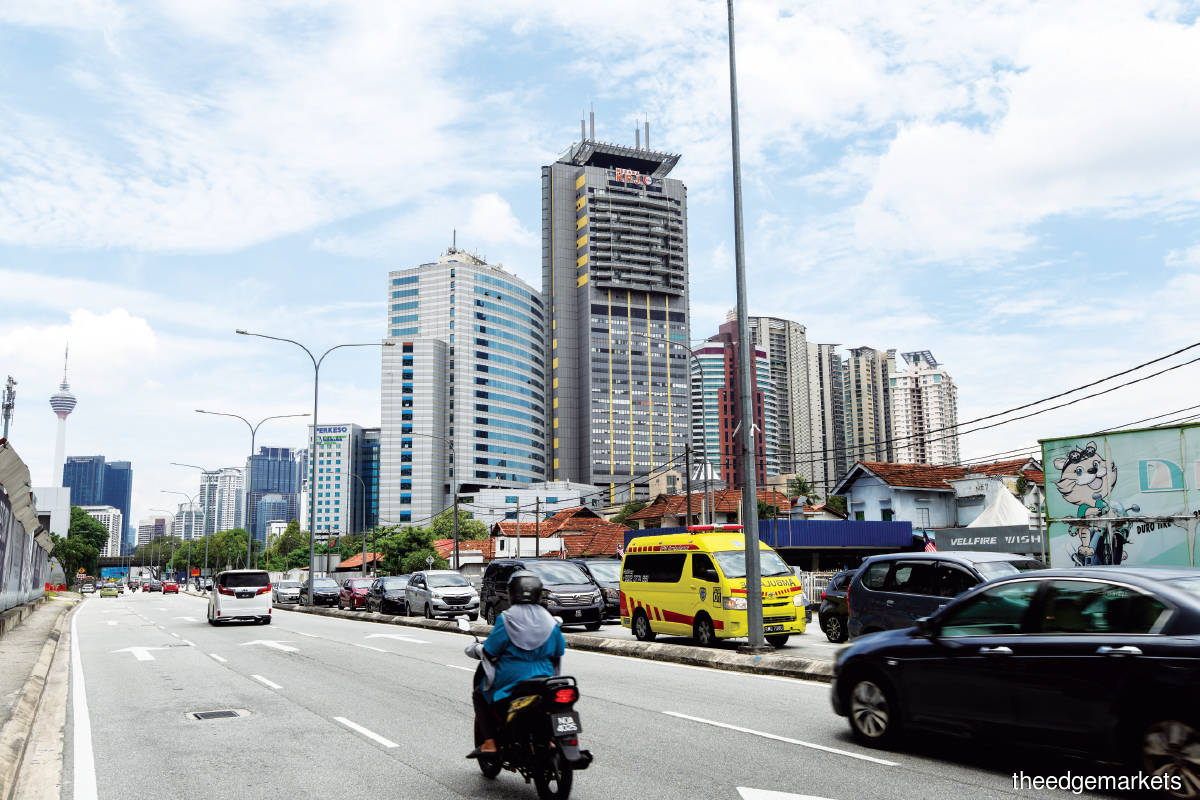 Situated in the northeast part of Kuala Lumpur, Kampung Datuk ­Keramat (known simply as Keramat among the locals) comprises mainly older-style detached houses and a few low-rise and high-rise residential blocks. There are plenty of food stalls offering local delicacies in the traditionally Malay-majority area, although there are some signs of gentrification.
According to PPC International Sdn Bhd managing director Datuk Siders Sittampalam, Kampung Datuk Keramat was known in the early 1920s as Kampung Tangga Cina, a tin-mining site.
"During the years of pre-independence, when the Kuala Lumpur Municipality became the Local Council of Kuala Lumpur, the name was changed to Kampung Datuk Keramat."
He explains: "The word ­'keramat' was popular in the area for the sacred and mystical grave of an unknown person, which became the site of prayers and offerings. The majority of owner-­occupiers in this area are Malay, as some of the land parcels are Malay reserve land.
"To date, Kampung Datuk Keramat is fully developed on its northeastern side with detached houses, low-rise and high-rise residential buildings such as RKAT Desa Wangsa Keramat, Gurney Heights Condominium, Residensi Gurneymas, The Haute Gurney KL, Residensi Chymes Gurney, and kampung-type dwellings. The western side is mostly developed with residential, commercial and institutions; that is, Universiti Teknologi Malaysia, UniKL Business School, the Department of Survey and Mapping Malaysia, and Dewan Perdana Felda."
Siders continues: "There are also a few pockets of vacant development land, shopping malls such as Gurney and Intermark, Double­Tree by Hilton Hotel and some embassies along Jalan Ampang."
Metro Homes Realty Bhd executive director See Kok Loong offers more background on the locality: "Kampung Datuk Keramat is a large zone in the Titiwangsa constituency, within the boundary of Kuala Lumpur. It is located northeast of downtown KL and borders the district of Ampang in Selangor.
"The Klang River runs roughly from northeast to the west and acts as a natural divider between Keramat and Ampang," he adds. "Kampung Datuk Keramat is bordered by Jelatek and Kampung Berembang on the east side, Titiwangsa and Kementah on its north, Kampung Baru and Kuala Lumpur city centre on its west, and Taman U-Thant on its south."
Kampung Datuk Keramat is linked via three major highways: Ampang-Kuala Lumpur Elevated Highway (AKLEH), Duta-Ulu Kelang Expressway (DUKE) and Middle Ring Road 2 (MRR2).
"In addition, the area is also bordered by Jalan Tun Razak, Jalan Ampang and Jalan Jelatek, which easily connect to KL city centre,  Ampang, Cheras, Wangsa Maju and so on. There are also two LRT stations within Kampung Datuk Keramat — Damai and Dato' Keramat on the Kelana Jaya Line — that connect Putra Heights to Gombak," Siders points out.
Good rental demand
Demand in Kampung Datuk Keramat is stable because of the location. After all, it is part of the KL city centre, according to consultants.
See says, "The preferred type of property for both foreigners and locals is high-rise residential." He adds that the demographic is mostly local "because it is cheaper to live in Kampung Datuk Keramat compared to the CBD area, and it [the location] attracts foreigners because Jalan Ampang is the embassy street and thus very convenient for them".
For the residential segment, the average price of landed units varies from RM200,000 to RM700,000, according to Siders.
"The average price for single-storey terraced homes is RM220 to RM250 psf. This type of property can fetch rents of an ­average RM1.50 psf per month, with yields of 6% to 7%," says See. "Serviced apartments go for RM400 to RM450 psf and can fetch rents of RM1.60 to RM1.70 psf, with yields of 4% to 4.5%."
Meanwhile, demand in the commercial segment is fairly moderate. Commercial properties in Seputeh command an average rental rate of RM2.50 psf per month, with yields of 4% to 5%, while the average selling price is RM440 psf, says See.
"There is an absence of the shopoffice type of development in the immediate locality," Siders observes.
Key drivers in Kampung Datuk Keramat are the pockets of land being developed into high-rise projects that "would bring in new amenities like hotels, serviced apartments and shopping malls. This will change the landscape of the Datuk Kampung Keramat", See notes.
Some key challenges in the area would be the older developments on Lorong Keramat 1 to 8 and Lorong Kiri 12 to 19. "Access to these developments is via very narrow roads that would continue into the city (just like the ones in Kampung Baru). This won't change for the next few decades unless the law changes."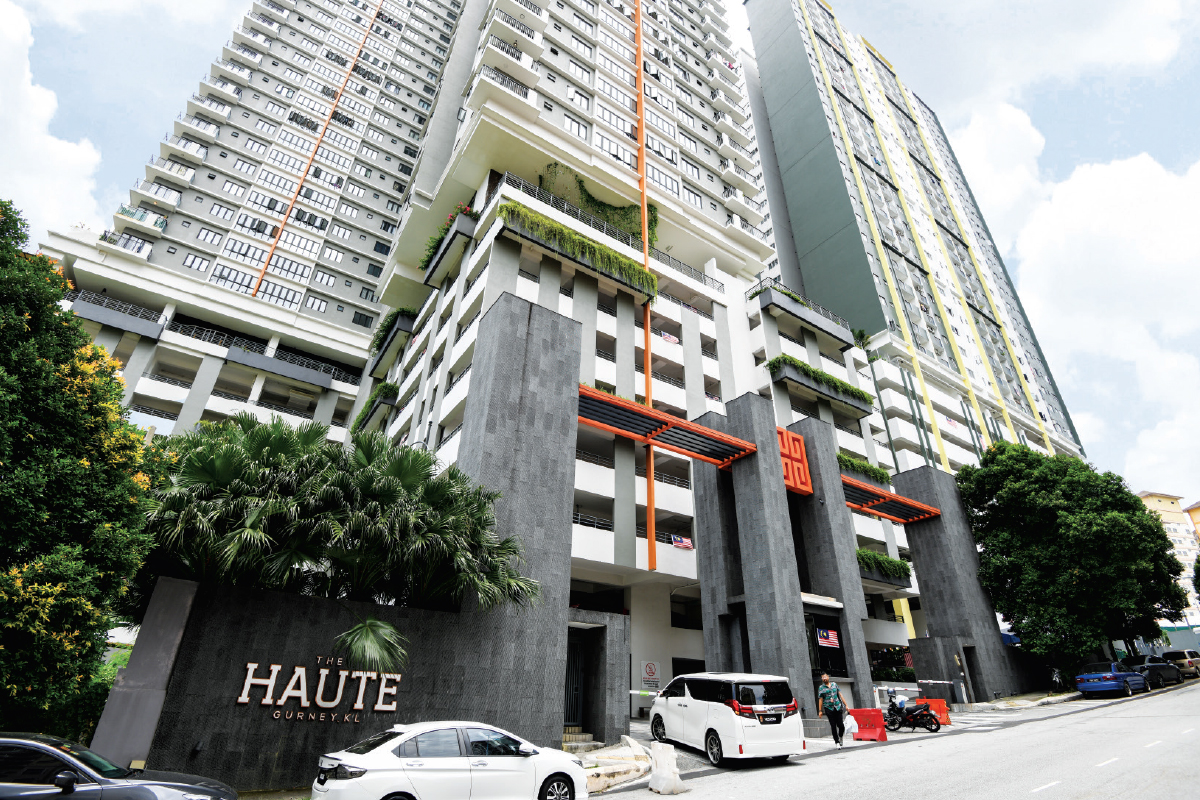 Kampung Datuk Keramat is fully developed on its northeastern side with detached houses, low-rise and high-rise residential buildings such as The Haute Gurney KL (above)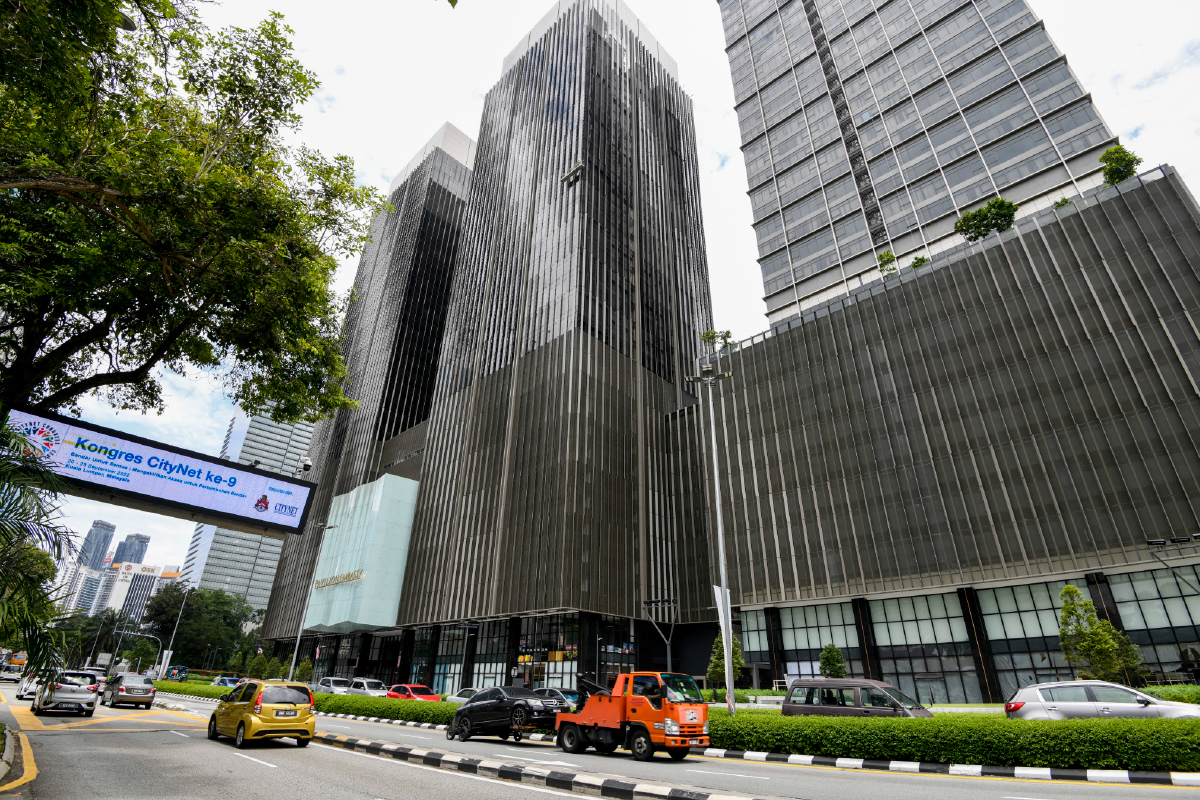 Pavilion Embassy is an ongoing development along Jalan Ampang
New developments
Among the ongoing developments in Kampung Datuk Keramat is Pavilion Group's Pavilion Embassy along Jalan Ampang (which comprises three blocks of serviced apartments and two blocks of office towers) and Semarak 20 by Felcra Bhd. Located along Jalan Sultan Yahya Petra/Jalan Permahan Gurney/Jalan Gurney 1, it comprises one office tower, a block of serviced apartments, a shopping mall and an international convention centre.
Siders says there are not many transactions involving landed residences because most are long-time owner-occupiers and are not looking to sell their properties.
"As development land became scarce, the locality saw high-rise residential projects being built, which made up the majority of sales transactions," says Siders. "Although Kampung Datuk Keramat is largely a Malay community enclave with a big chunk of the land under Malay reservation, we believe there is strong potential for capital appreciation, given that the locality enjoys good accessibility via highways and public transport such as LRT. Moreover, its proximity to the city centre underpins its attraction as a residential neighbourhood."
On his part, See believes the outlook for Kampung Datuk Keramat is positive as there are remaining pockets of land that can be developed. However, he believes Lorong Keramat 1-8 and Lorong Kiri 12-19 will have limited transactions and remain owner-occupied.
He adds, "The outlook is stable for this part of Kampung Datuk Keramat unlike those nearer to Jalan Ampang where the value is almost similar to the Ampang Hilir area. This is due to the infrastructure and access such as DUKE and the underpass to Kampung Pandan. We notice that Pavilion Embassy commands a higher value, and believe the rental rate is similar to, if not higher than, buildings on Jalan Ampang."